At STATSCORE we never say the work is over until we are really happy with the results. This is why, after listening to our partners' tips and suggestions, we redesigned LivematchPro and PrematchPro sport widgets for terminals to win even more interest from fans, who like to place a bet or two in your betting shops.
USAGE OF BETTING TERMINALS
When we designed LivematchPro and PrematchPro, our goal was to create a widget that could inspire more people to place bets before and during a live event.
At the same time, we took into consideration that betting fans are not a collective group, where everyone has the same preferences. For instance, some of them prefer to bet sitting in front of their PC's, while others tend to lay down comfortably on their sofas and just use their finger to make the right choices on their mobile devices. Last but not least, there is still the most traditional and very solid group of betting enthusiasts who prefer to go to betting shops and use the terminals.
From the very beginning we understood that to meet the individual preferences of each of these groups, we needed to create and further develop different templates for our widgets.
Read more: we are also on the big screens in casinos!
WHAT NEW YOU CAN FIND IN BETTING TERMINALS?
Well, we spent a lot of time recently discussing with our current partners what else they would like to see on their terminals. And you know well that nothing is impossible for us, as long as this is not providing the proof that the Earth is indeed flat.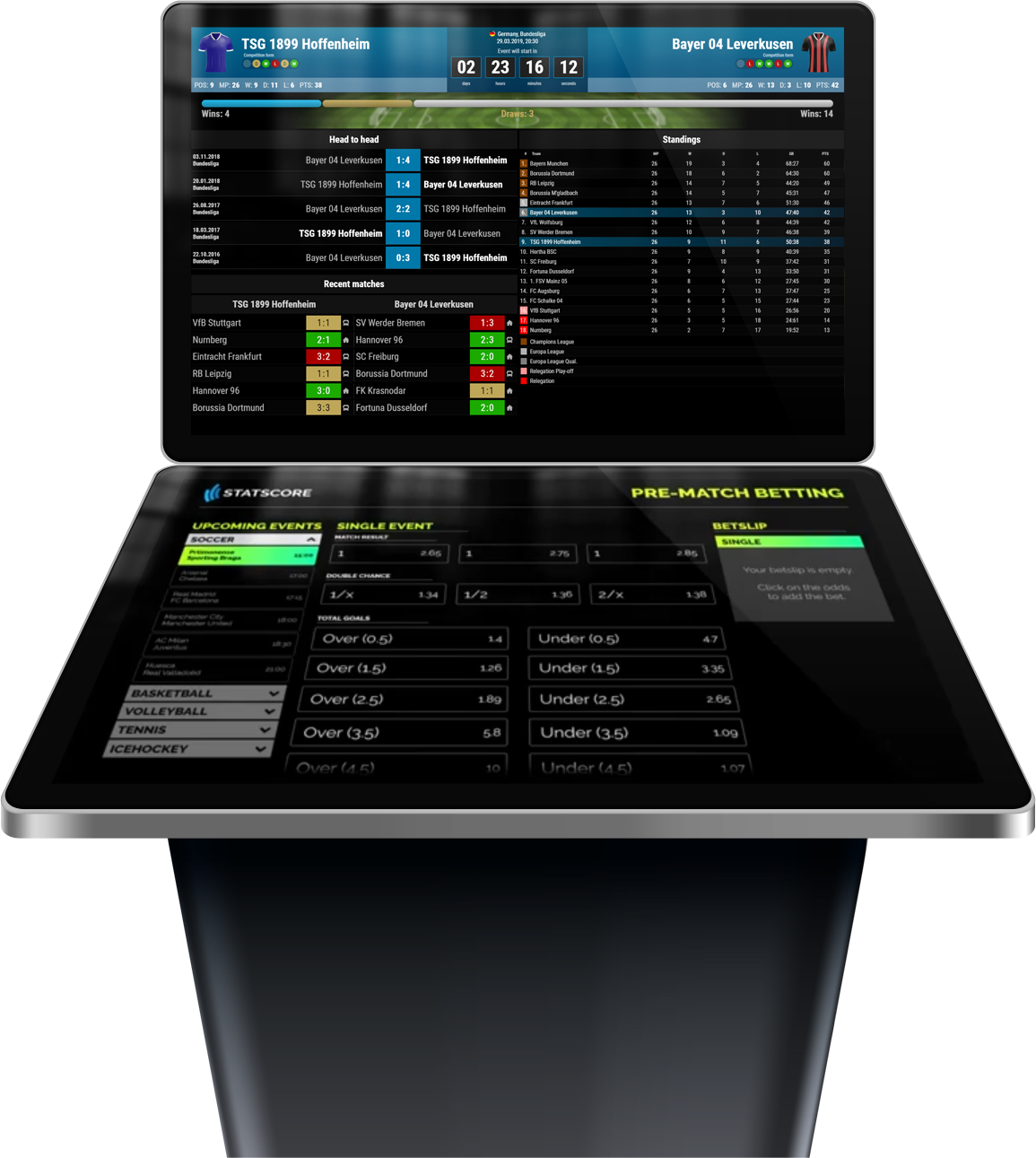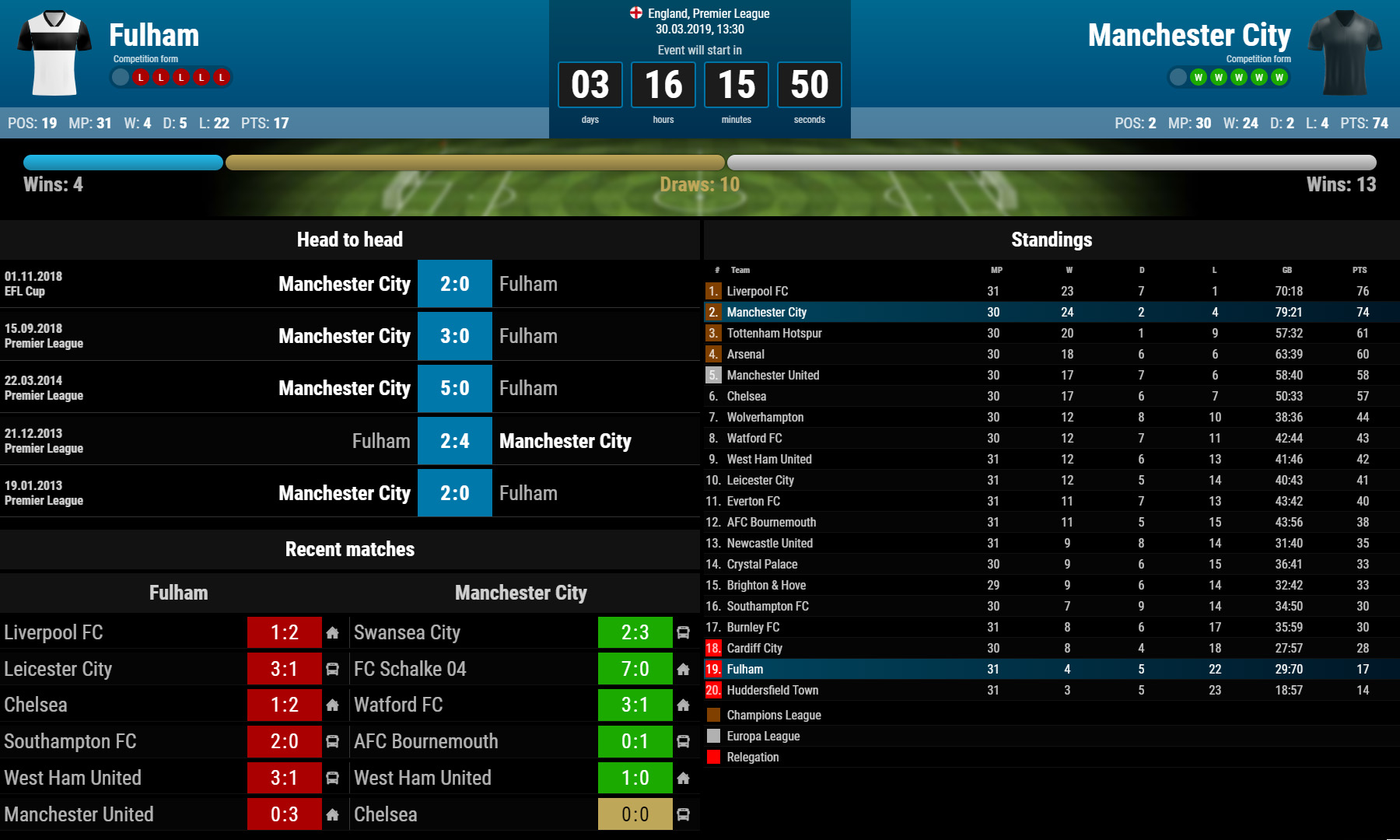 After hours of discussions, we decided to introduce extended standings into PrematchPro. This feature allows you to see the whole table without the need for reloading. Head to head games is now available above the list of recent matches so you can build a better picture of what the competing teams are capable of.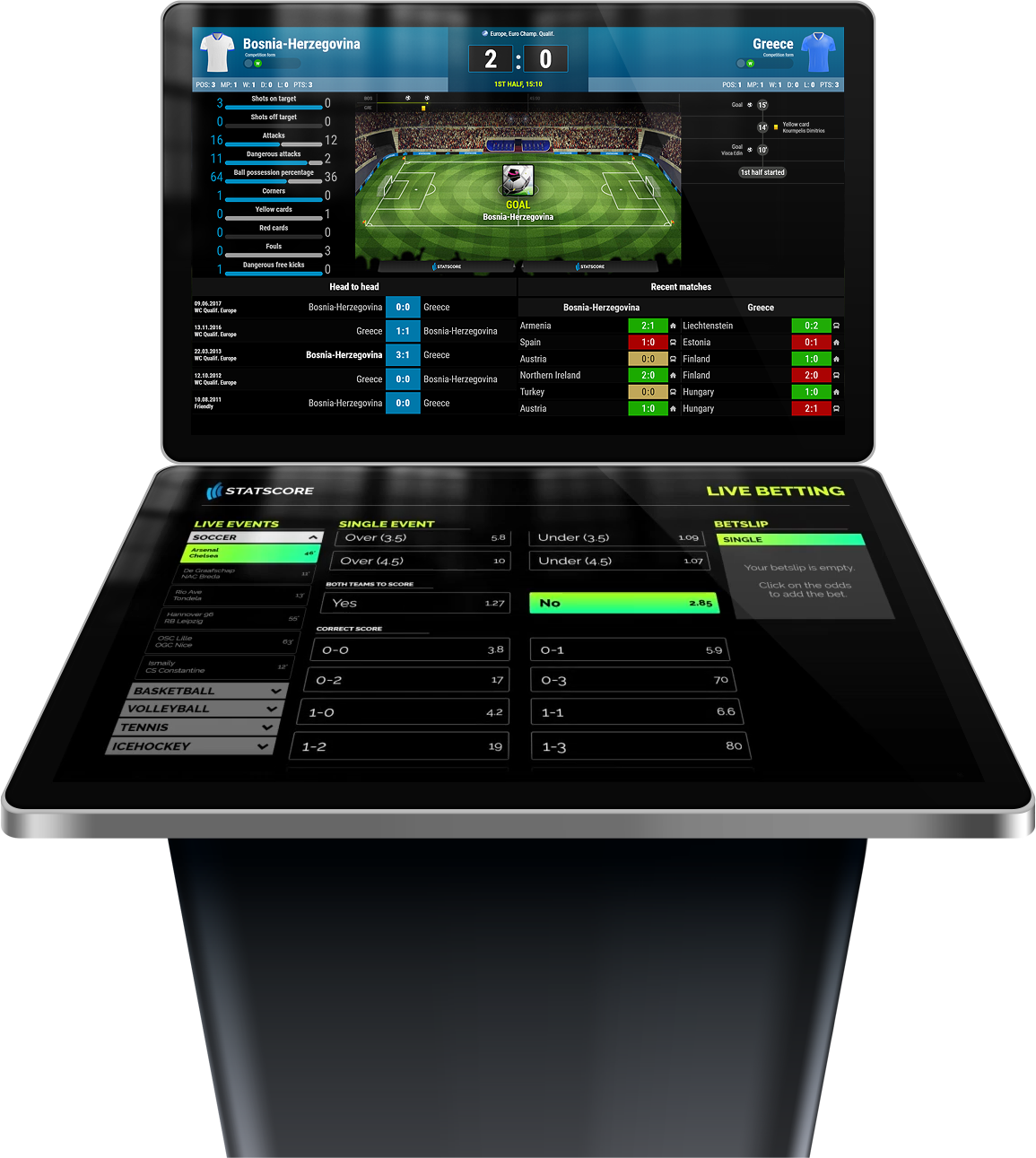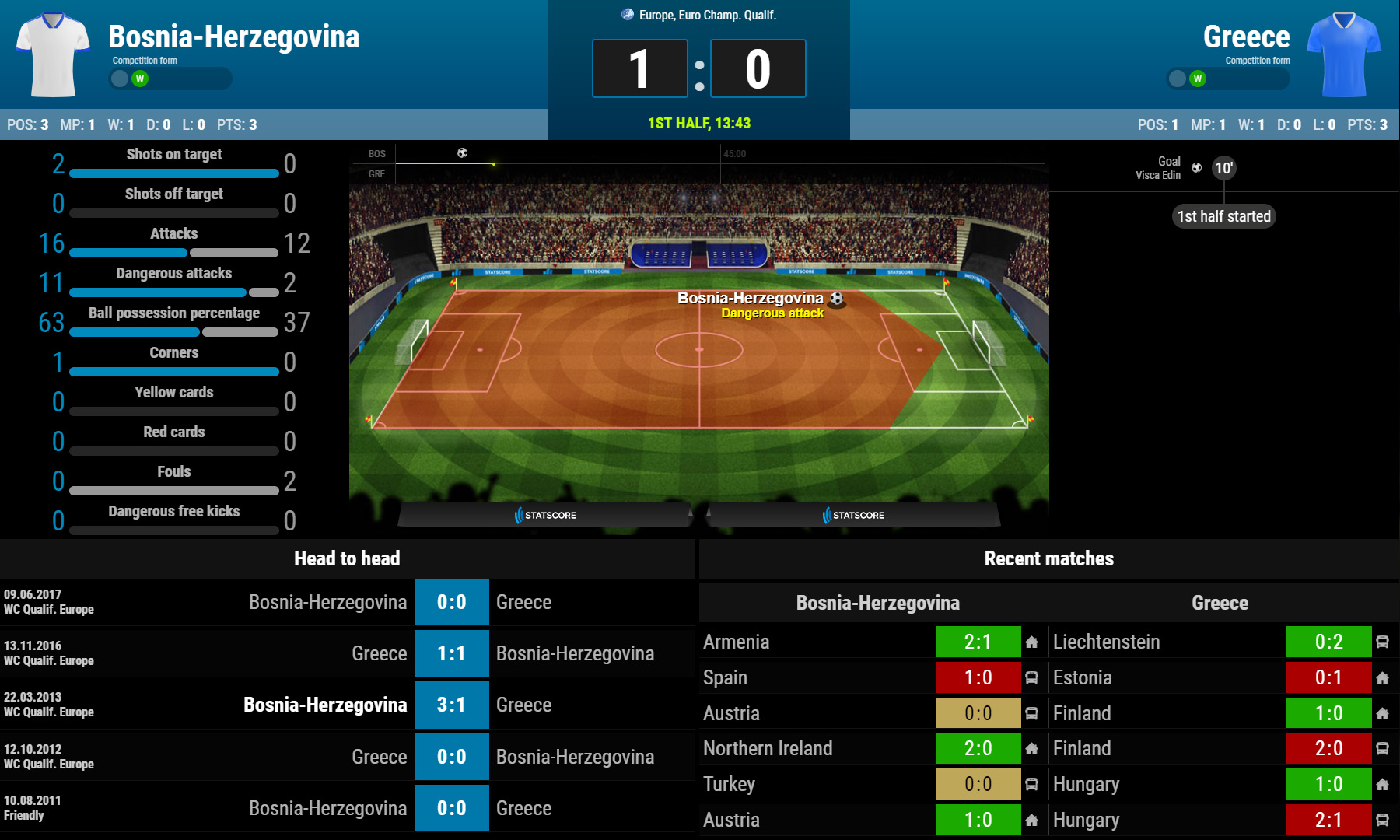 LivematchPro now shows the redesigned kits for both competing rivals/teams. The extended livetracker remained at the heart of the widget to deliver all the info that fans may need to make their live in-play betting decisions. What else do users need to enjoy betting in their local bookmakers?
Read more: and find how we animate the key events in LivematchPro!
If you want to get in touch to find out more, just contact our Customer Success Team at cst@statscore.com or use the LiveChat service on our website. We will be more than happy to schedule a call and discuss how we can help your organization!