It's time to unleash BetBooster, a game-changing widget designed to maximize user engagement and encourage more wagers through amazing pre-game and LIVE hints and insights!
Encourage more bets with AI-based insights
BetBooster is an advanced sports data solution created to boost user engagement for your business through sets of hints and tips covering hundreds of betting markets in real time!
This outstanding widget will provide your users with the most relevant insights, based on AI analysis and historical data, which cover the world's most followed sports – football, tennis, basketball, American football, cricket, volleyball, ice hockey, baseball, table tennis, and handball.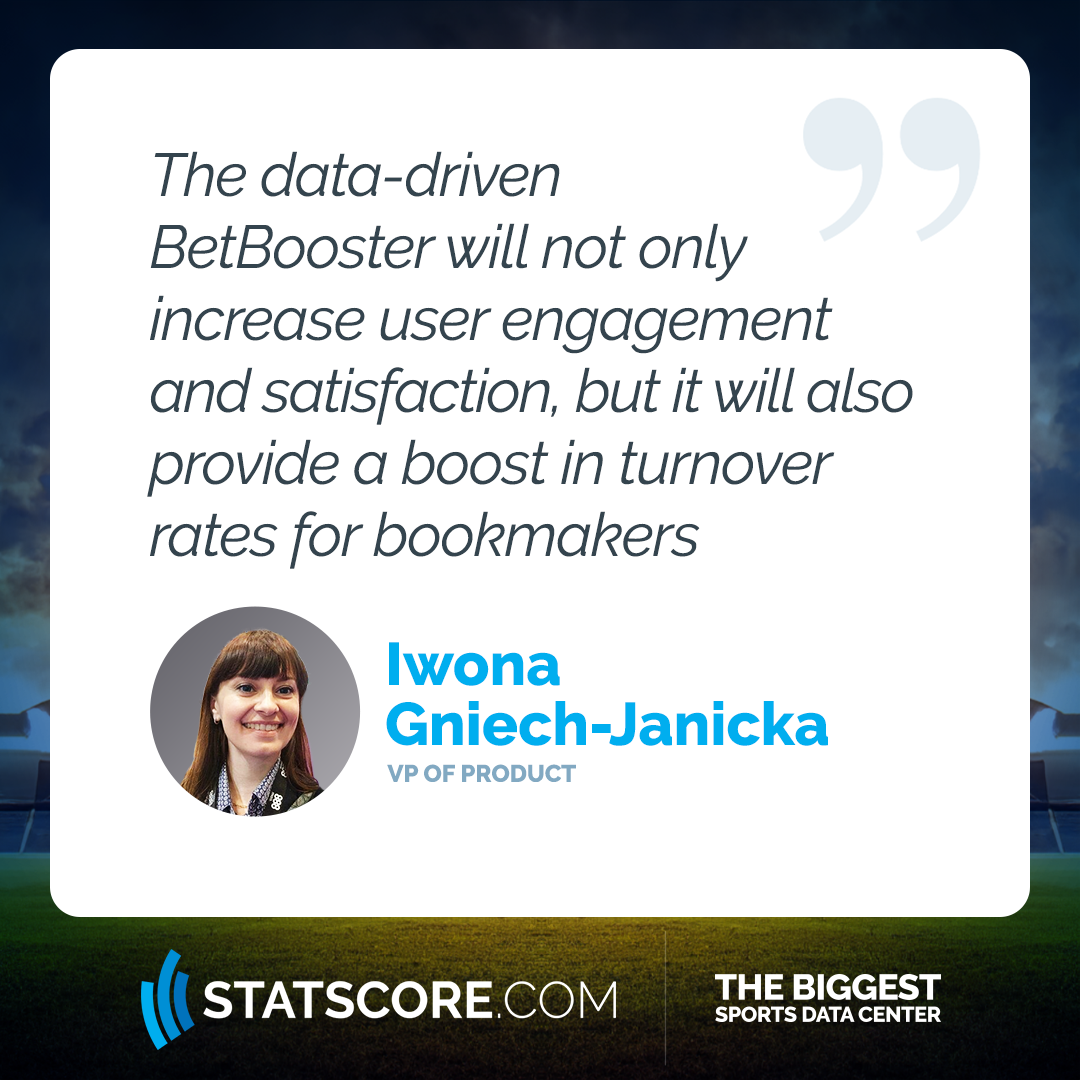 We are truly excited to unveil this cutting-edge widget, which has been designed to take the betting experience to the next level. The data-driven BetBooster will not only increase user engagement and satisfaction, but it will also provide a boost in turnover rates for bookmakers – says Iwona Gniech-Janicka, VP of Product at STATSCORE.
Each of the sports, of course, comes with a set of its own specific betting markets. For example, if we take football (soccer), we'll see hints related to 1X2, under/over goals (total/home team/away team), both teams to score, first team to score, and many more. 
The wide scope of offered insights allows you to provide bettors with valuable info and data-driven recommendations right when they need it the most! Importantly, these hints can be easily integrated with the bookmaker's odds related to specific events, so that bettors are able to quickly add these selections to their betslips!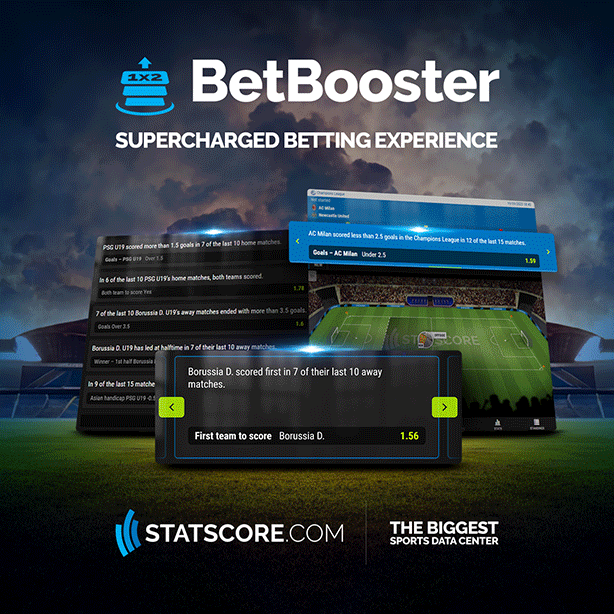 BetBooster – independent widget and a new feature integrated with LivematchPro!
This unique solution can be deployed in two diverse ways, namely as a standalone widget, or as an integrated part of our LivematchPro and PrematchPro products.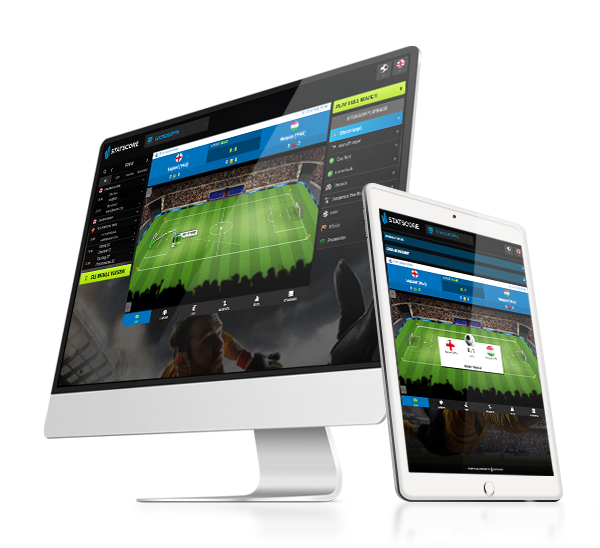 LivematchPro
In-play live sports data visualizations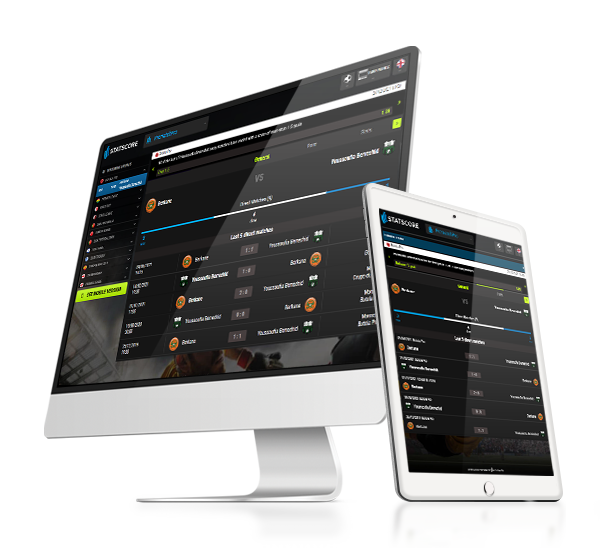 PrematchPro 
Advanced pre-match data
Since we are fully aware that each of our partners may want to display the widget in their own fashion, we've crafted several options to help you tailor this solution to your specific needs.
Currently, we offer three layouts that can be used within the PrematchPro and LivematchPro products or as a standalone widget:
Slider – single

, which allows you to display one hint at a time, 

Slider – multi

, which allows you to display multiple hints,

List

, which allows you to display hints in the form of a scrollable list.
Additionally, you can use a special configurator to customize the widget according to your needs, including your preferred colors and fonts that would best fit the design of your website or app. You can easily make all the changes on your own, although our support team is always ready to assist if needed!
This exciting new solution is the result of STATSCORE's strategic collaboration with LSports to redefine the way bookmakers can attract and engage their customers.
Reach bettors all over the world in their preferred language!
At STATSCORE we have always recognized that your business may potentially reach users from different regions worldwide. That's why we are committed to developing products with wide localization capabilities. 
Currently, BetBooster is available in multiple languages, including Arabic, Brazilian Portuguese, Chinese, English, Finnish, French, Georgian, German, Greek, Hebrew, Hindi, Latvian, Polish, Portuguese, Romanian, Russian, Spanish, and Turkish. We can also add any other language that you need!

Order now!
Experience the future of sports betting with BetBooster and revolutionize the way you engage your audience! Join us in taking your betting platform to the next level!