The long-awaited 2023 MLB season is already well underway, and the rule changes implemented by the league are making it more exciting for fans and bettors. What makes this new campaign even more entertaining is the addition of the most comprehensive baseball data to STATSCORE's ScoutsFeed!
Baseball data coverage introduced to ScoutsFeed
After an exciting edition of the World Baseball Classic, won by Samurai Japan, the time has come for the new season of the world's top baseball league. The addition of baseball data into STATSCORE's ScoutsFeed makes this campaign even more entertaining for fans – and potentially more profitable for sports-focused media and betting companies!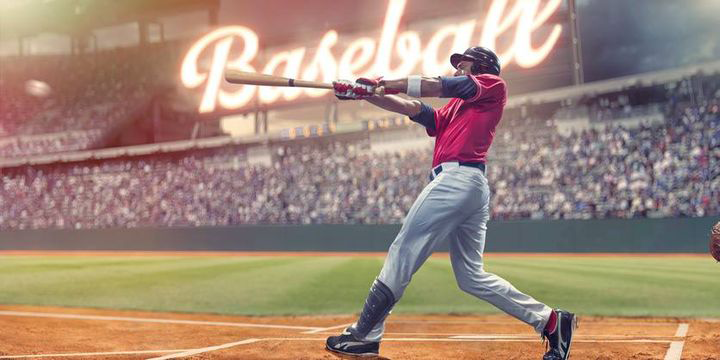 With millions of fans following the sport globally, the addition of baseball data to ScoutsFeed offers a great opportunity for bookmakers and media companies to cater to this passionate audience. 
Moreover, the introduction of baseball (and American football) data to ScoutsFeed coverage plays into the increasing popularity of sports betting in the USA, a trend that has been boosted by a wave of legalization moving across numerous states. Access to online betting in the United States has exploded since the Supreme Court's 2018 ruling, which opened paths for states to legalize it. 

ScoutsFeed
Ultra-fast live scouting data
What makes ScoutsFeed special?
ScoutsFeed is a unique product that provides accurate and reliable data for various sports directly from the venues or via low-latency TV sources. 
STATSCORE's solution provides ultra-fast and accurate live scouting data, which enables bookmakers to build flexible offers with fast scouting data while keeping their business secure with bet-stop and bet-start alerts.
The newly implemented data includes all kinds of key baseball incidents, including balls, strikes, outs, hits, strikeouts, runs, swings and misses, fouls, and many more!
The product was created by a network of STATSCORE's experienced scouts who are deployed to gather data as quickly as possible, and baseball data is not an exception here! With the addition of comprehensive baseball data, bookmakers and media companies can now gain access to real-time live data, ensuring that baseball fans and bettors never miss a beat.
Learn more about ScoutsFeed and let's get in touch!
Baseball's not enough? Find out more about our cricket coverage!
The game of numbers updates its rules
Baseball is often referred to as a "numbers game" because of the significant emphasis placed on statistics and data analysis in the sport. From batting averages to on-base percentages, from earned run averages to fielding percentages, baseball has a lot of statistics that are used to measure individual and team performance, which means its followers pay special attention to sports-data coverage of the games.
This season, to make the play faster and more exciting the MLB has introduced new rules, including the pitch clock, which is a 30-second timer between batters and a time limit between pitches. The size of the bases was increased up to 18 inches square from the previous 15 inches to reduce the distance between the first, second, and third base. 
The new, faster pace of the game has already been reflected in the real-time data compiled by STATSCORE's scouts, who are constantly making sure to give baseball fans and bettors access to the most reliable and up-to-date live data and statistics for all games, making it easier for them to follow their favourite teams and players.
Check out ScoutsFeed right now!
Sounds good? Get in touch to learn more! Just drop us an email at bdm@statscore.com!