You can now buy STATSCORE's data-packed LeagueCenter platform for up to 5 leagues at a discounted price. And to make it even better, get a bonus – CupCenter for Qatar gratis!
What is LeagueCenter and how can it boost your business?
STATSCORE's LeagueCenter is the ultimate sports data platform focused on specific leagues and competitions. It provides top-quality statistics and LIVE data collected and verified by the most reliable teams of STATSCORE's scouts.
This unique solution has been widely recognized and appreciated by bookmakers, online media, and sports leagues and federations around the globe.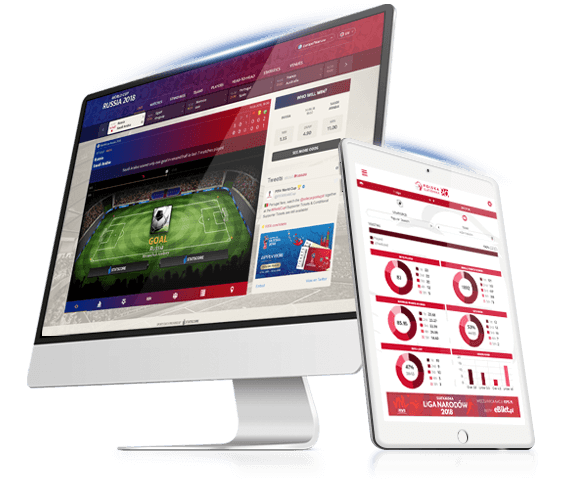 LeagueCenter helps bookmakers increase turnovers from pre-match and LIVE bets, attracts higher traffic to sports-focused media, and keeps fans engaged on leagues' websites.
And here's our special offer!
Only until the end of 2022, you get an unrivalled offer of 2,000 EUR per month with at least a 12 months deal discounted by 60% off the regular price!
Check the time-limited Bundle right now!
But that's not all!
Once you secure at least a 12-month deal we will honour you with a free gift – CupCenter for the biggest football tournament in Qatar in 2022 powered with tons of football stats.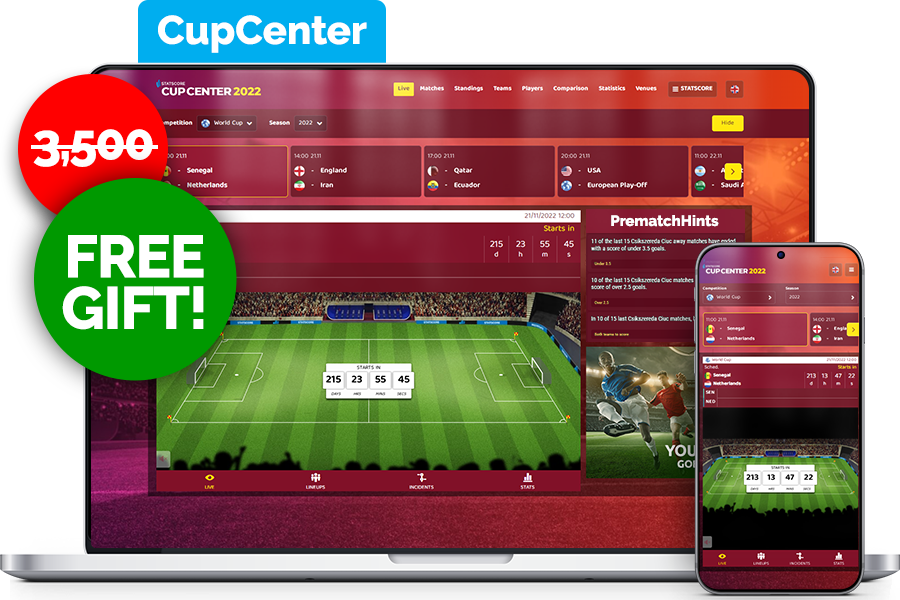 What can CupCenter do for your business? It will generate higher traffic to your website, improve user engagement, and encourage more and higher bets, and more! Learn about all the benefits here.