Is your media website ready for the world's greatest football competition, which starts in a few months in Qatar? STATSCORE's CupCenter is here to help you keep your users attracted and engaged with your content!
When the world's top football players are contesting the title of the best national team in the world, the eyes of fans from all over the globe are turned to them! Every four years, this ultimate competition not only wins the attention of die-hard football fans, but is also closely followed by millions of casual supporters, or even by people who usually don't watch sports at all! 
What does this huge level of engagement mean for media companies? It's certainly a fantastic chance for them to attract new users and boost viewership by providing outstanding coverage of the events.
How does STATSCORE's CupCenter work?
In late November one of the world's most anticipated sporting events will begin. The 2022 football championship, hosted by Qatar, is poised to generate record levels of interest among sports fans all over the planet. 
Is your organization ready to stand out among thousands of media outlets which will be covering it?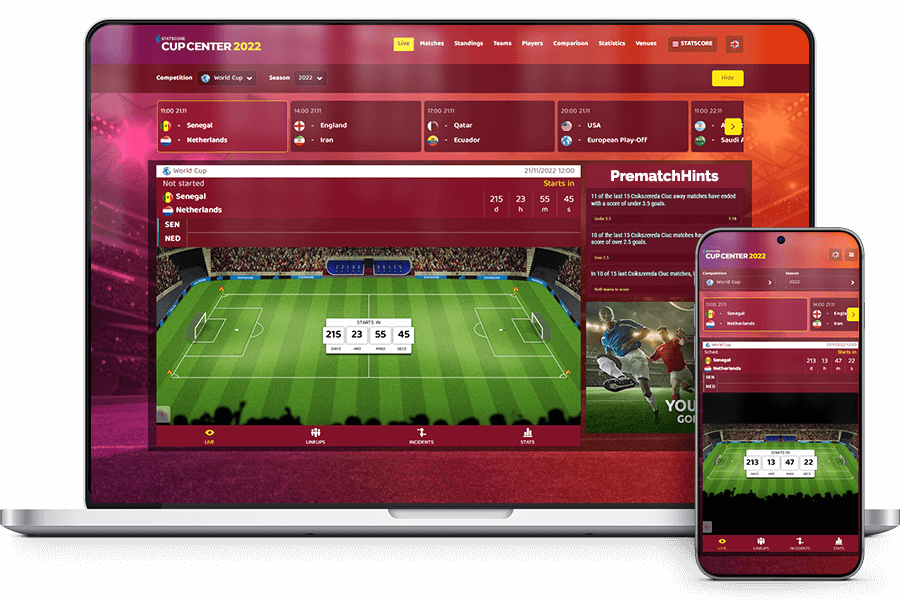 STATSCORE's CupCenter is here to give you a chance to take your reporting to another level by supplementing your written content with a visually-stunning match center that gathers all the key statistics and data. 
What are the benefits for media organizations?
Regardless of whether you're running a sophisticated sports-related website, or a general news service, our CupCenter will help you provide your users with the best data-packed coverage on the market.
Benefit from world's top football show with CupCenter!
Attract more sports fans, as well as casual users, by providing them with an outstanding database of stats and livescores.
Keep your visitors engaged and entertained with animated visualizations of all games, as well as the detailed, real-time data on the ongoing developments.
Provide your partners and sponsors with attractive advertising opportunities in places that attract the attention of your visitors.
Prevent your users from leaving the website by gathering in one place all the data and stats they may ever need!
SOCIAL MEDIA INTERACTIONS
Integrate CupCenter with your social media profiles to create new visitor touchpoints. 
Use spaces available in CupCenter to integrate match streaming or display special offers.
Take advantage of fantastic customization options (logo, fonts, colors, background image) to make CupCenter perfectly fit your news/sports website.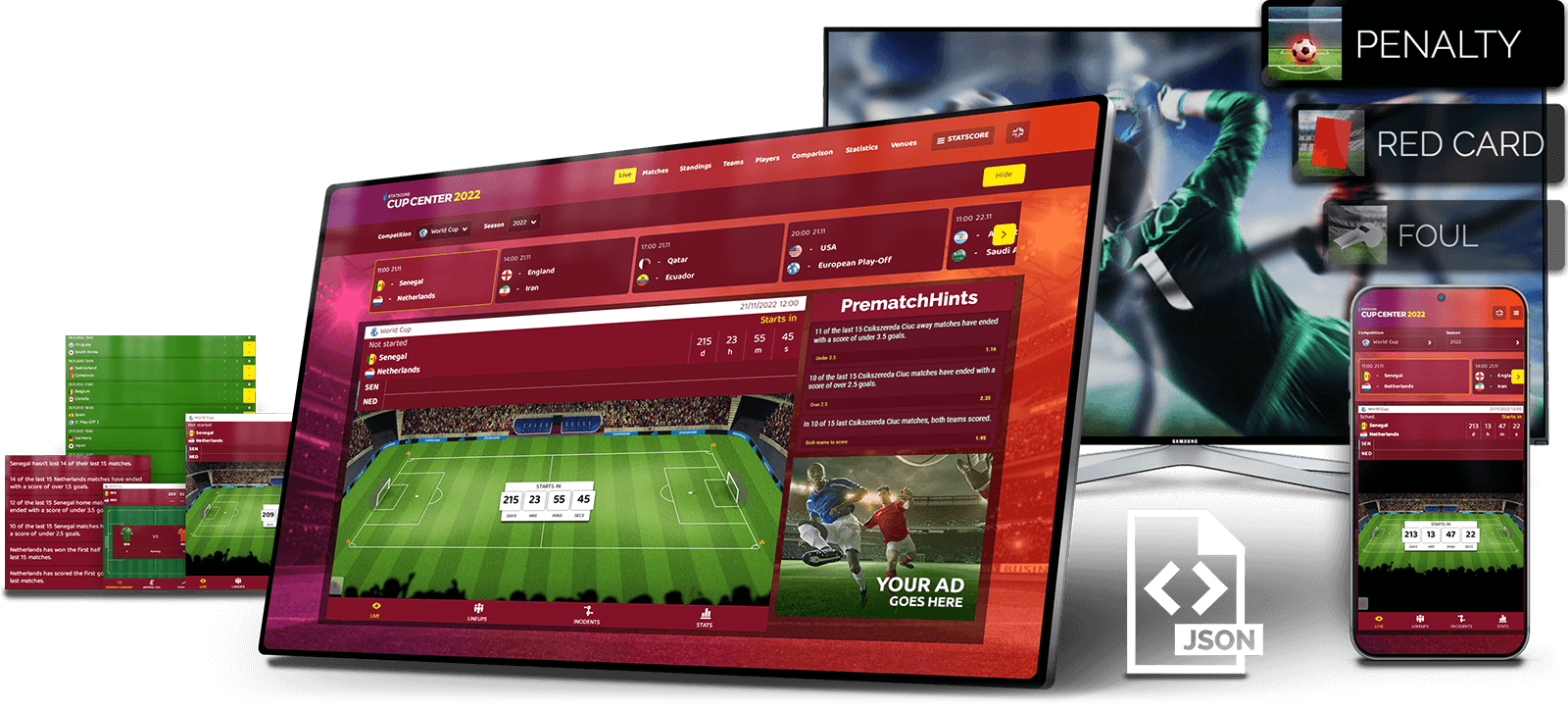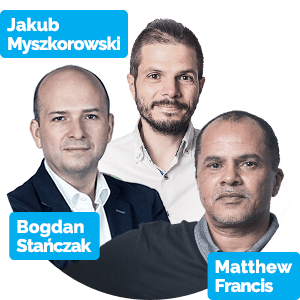 Sounds interesting?
Contact us at bdm@statscore.com to find out more about how CupCenter and other special STATSCORE bundles can HELP your business!