So many things to write about! Let's hope I can make it happen in just one post. LivematchPro trackers never sleep, 24hrs a day they are covering sports events from all around the globe. 13 sports were being covered last time I wrote to you, but here it is! Two new sports have been given the light of day.
Ski jumping tracker
It took us a while to figure out how to supply a tracker for a winter sport like ski jumping. A sport that generates passion in many, mostly north European countries. It is a sport that's more and more popular and we found a solution that allows us to run a live feed with all the info needed, and most of all provide excitement and a great fan experience. You can't watch an event on TV or at the venue itself? No worries now, jump on board and watch it with us.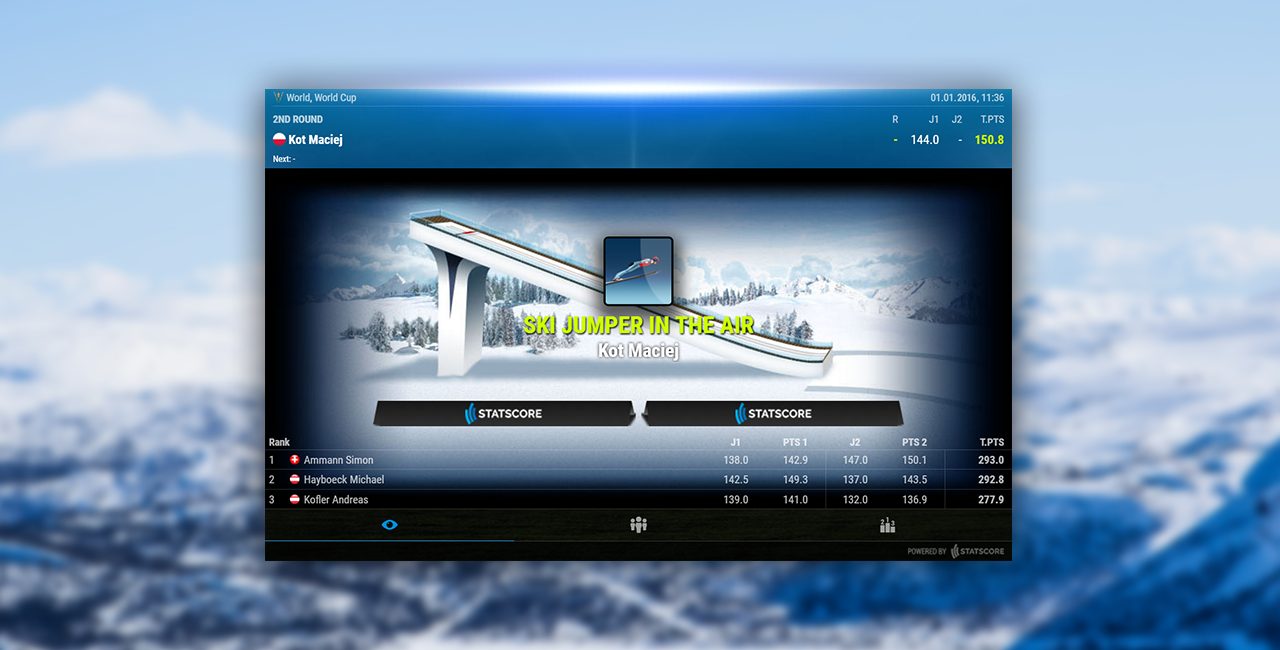 Live relations coverage for less-known sports
Our latest work has seen us introduce a table tennis tracker. Obviously not a sport that's as popular as football or basketball, but we try to reach as many sport fans as possible. We do not want to be pigeon-holed and many less famous sports will find a shelter with STATSCORE!
The ski jumping season is about to finish, but be sure there is a lot of table tennis events going on right now and we try to cover as many as we can. As always you can watch them on our DEMO: Table tennis events and many more!
We are constantly working on developing our products as much as we work on developing ourselves! That's what our company is about. 15 sports available and new ones that are either in our heads or already a work in progress. Do not worry, I will keep you up updated!
New sports being added is something that you may have gotten used to already. Here is some news you did not expect and something we are really proud of. In our football (soccer) trackers we have implemented a new feature called "ball movement". As you know, we have our own network of scouts and what we have started to demand from them, is they show exactly where the ball is during play. From now on you can witness the ball moving from player to player but as well the set pieces that include dangerous free kicks, free kicks, penalties, corners and throw ins are being presented in an innovative way. It's like you're watching it on TV!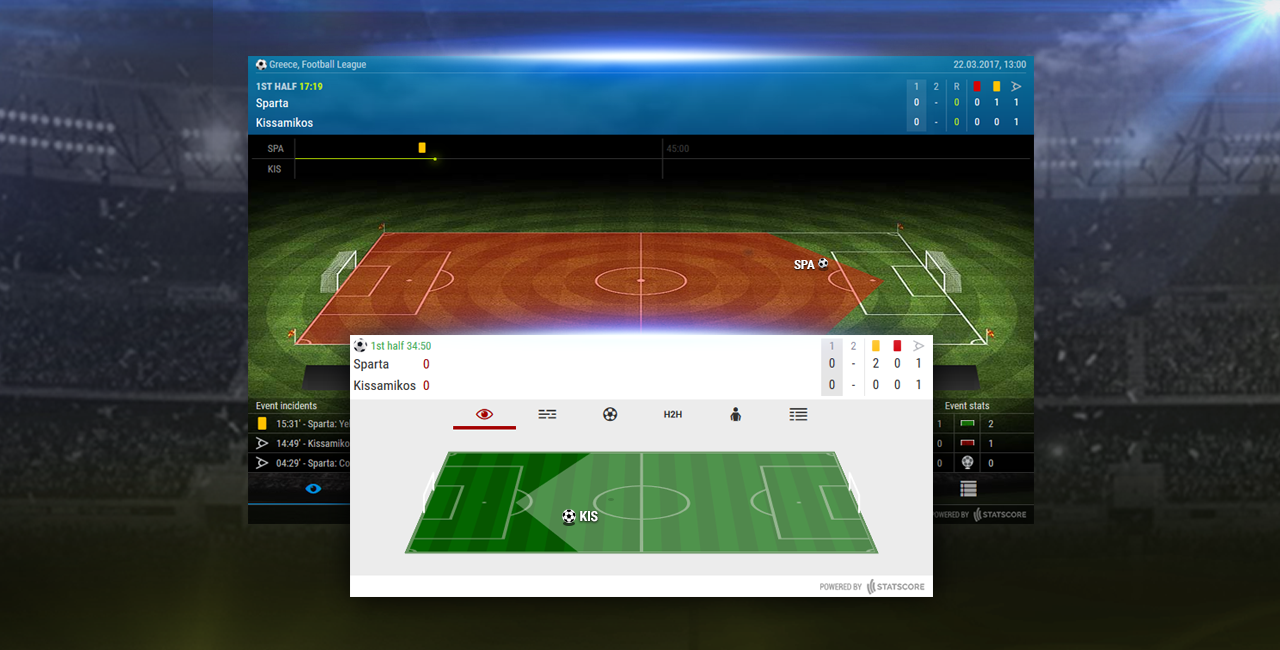 Instead of producing more words here, just have a look at a short presentation on YouTube:
Ball movement – Soccer
You will not believe how exciting it can be to watch a football match on a LivematchPro tracker.
These are the things we can actually write about with the help of some pictures, but we have done a lot more in the past few months and our trackers are now faster, have been upgraded with new animations while the tabs for incidents, stats etc, now load in the blink of an eye.
We create and we improve! Yep, you got it right, there is a lot more to come!