Thanks for stopping at this weblink. If you are here, it means that you care about your turnover and that you would like to have more benefits from using the live widgets on your betting website. A huge amount of data is being generated every single moment, even while you're reading these words. Most of the betting companies build websites, choose attractive designs but still they do not receive as many bets as they would like to. How you can change it?
We have developed a truly innovative extended version of traditional livescores, that include the unique visualizations and positional data of all important events from the game. We called it LivematchPro. Smart, isn't it?
1. GET YOUR FANS ATTENTION
A great football match is going to happen and everyone, who likes to bet, seeks an opportunity to do it. Ones are going to a betting shop or to a pub to drink beer and place bets, others are sitting at the laptop and try to bet, the nest ones are laying on the bed and make bets from smartphones.
What is common foll all of them? They all can place bets without watching the live event, as we offer a product, which is showing every single incident, that is happening in the game on that exact moment.
LivematchPro might be used comfortably in the betting shops on the terminals as well as it can be access on your website from the PC or smartphone with the same great customer experience. Life has never been easier!
2. STIMULATE PEOPLE TO BET MORE
People prefer comfort. Imagine you visit a link for a LIVE match, where letters are in white and the background colour is blue and there is no animation. Awww… But if you go through a well-designed website with a perfectly fitted widget, where you can see real-time animation and all the information, you will not need to turn on your TV. The better hints you use to attract your viewers, the higher turnover you will have. The logic here.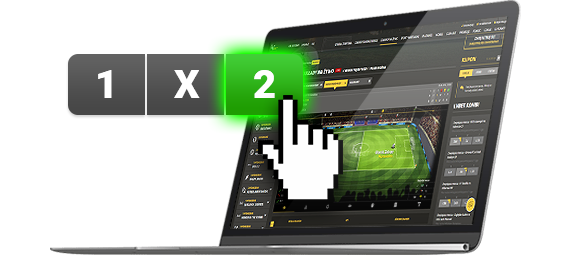 3. MAP EASILY WITH YOUR ODDS
Before and after the integration, our technical specialist will remain responsible for your project. The integration is done with the help of our specified professionals. In case you are a bookmaker and want to mix your odds to our trackers, you are in the right place as we have a special team responsible for this.
LivematchPro widgets can be shown next to the events and your users can access them before and during the games .This is how you are able to get both live and prematch bets.
4.DISPLAY IN BETTING SHOPS
Remember the guys following football games in a betting shop? For this case we also have a solution. Atmosphere is an important factor, when it comes to betting choices. As a bookmaker you have a great chance to get more turnover and bets, if you provide your customers with a possibility to bet in nice and inspiring environment.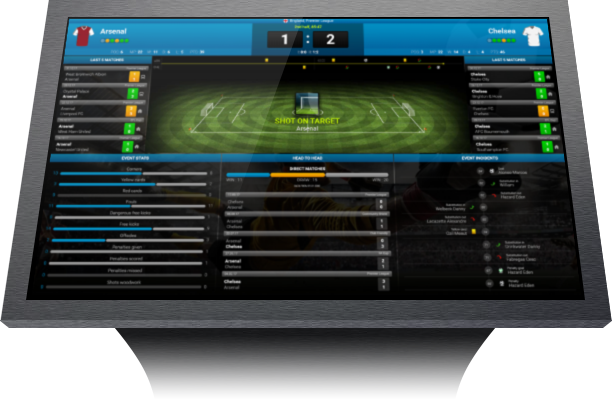 Big terminals might be placed in the betshops allowing to display the widgets with the odds. Isn't this perfect? The users see what is happening real-time and they can place bets comfortably.
5. MAKE BETTING EASIER
In the world of technology, everything is becoming easier day by day. This counts also for placing bets. Our duty is to make your life easier. This is why with our help your players can access the games as they go and place bets.
If you are about to create a stronger and more competitive betting website with a nice turnover, you are in the right place. Our widgets can do the 'thing' for you as they bring all the actions in a nice graphical form. LivematchPro is a real game changer for the LIVE betting.
Read more: how we came up with the new compact trackers.
Experience more: visit LivematchPro demo to see how great does it look!
If you want to get in touch to find out more, just contact our Customer Success Team at cst@statscore.com or use the LiveChat service on our website. We will be more than happy to schedule a call and discuss how STATSCORE's services can help your organization!