As top European football (soccer) leagues have already kicked off their seasons, STATSCORE comes up with a special discounted offer for our data-packed LeagueCenter to HELP the betting companies and their affiliates attract more users and provide them quality content! Let's learn more about this awesome platform!
What makes STATSCORE's LeagueCenter so special?
STATSCORE's LeagueCenter is the ultimate sports competition-based solution that has been built to cover all the key stats and data from a given league in one place. The more the merrier? Yeap, true story! You can add multiple leagues in one centre or use one centre per each competition if you prefer to have them separated.
It covers all of a competition's valuable data and merges it with high-quality sports statistics delivered by STATSCORE's scouts.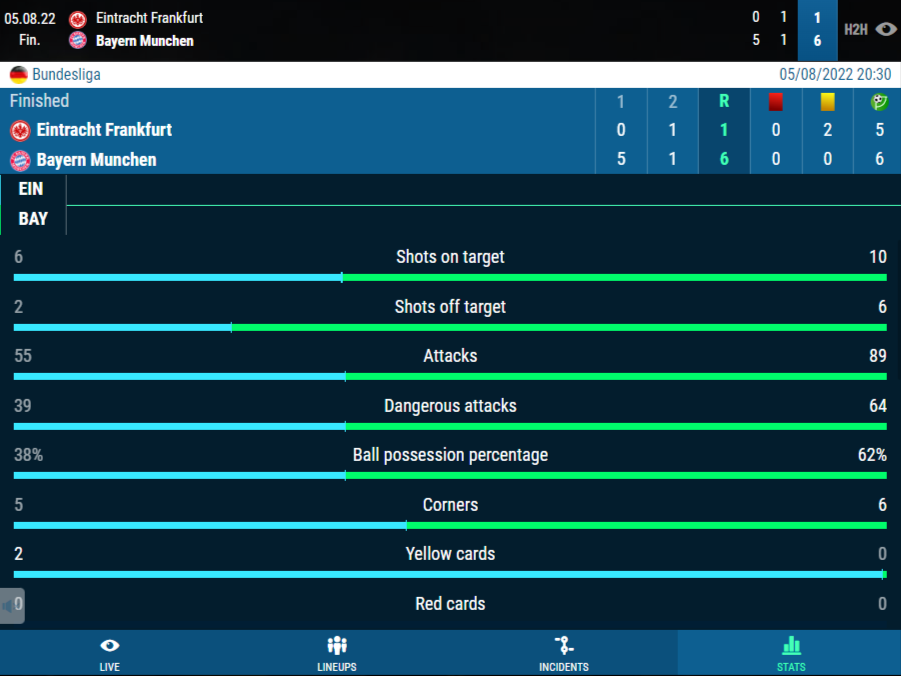 This is how sports organizations, betting companies, and online media can take their sports coverage to the next level! It attracts the users with the simple interface, makes the sports data geeks come back and inspire the bettors. All with one tool! The last time one innovation made such a huge impact on so many levels was when humankind came up with a wheel (yes, it had happened a couple of years before STATSCORE was founded).
Check out this awesome time-limited offer right now!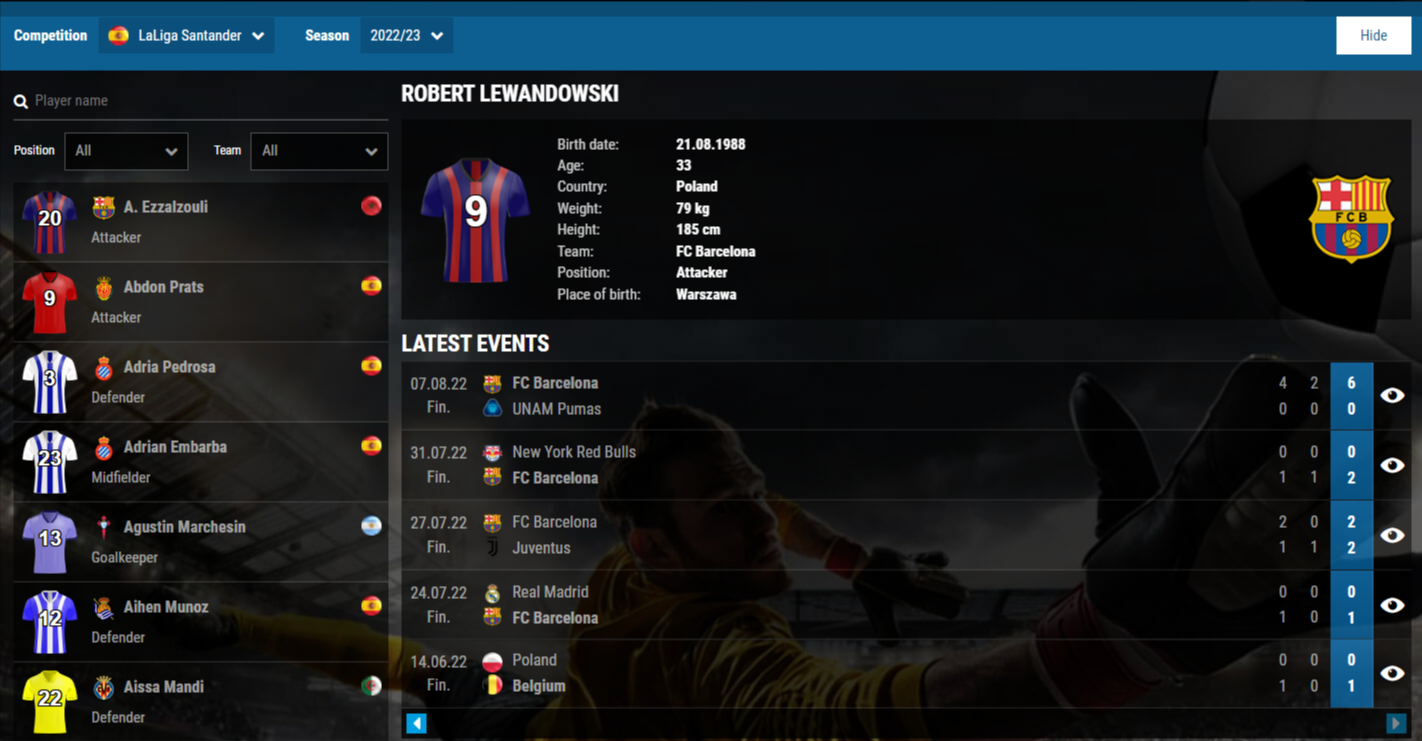 Data compiled in our LeagueCenter covers all aspects of teams' and players' performance. This includes detailed information on players, previous scores of all the involved teams, H2H comparisons, standings, top scorers, and much more!
Who can benefit from LeagueCenter?
ONLINE BETTING COMPANIES
STATSCORE's LeagueCenter is broadly employed by leading betting companies. It helps them inspire bettors to wager more by providing reliable data on all the live action and the most accurate statistics from specific leagues and competitions. 
Keep your users engaged and entertained – that's how you'll boost your revenues from pre-match and LIVE betting!

BETTING AFFILIATES
Being able to enrich your sports-related website with the most advanced and updated information about specific leagues and competitions is a great way for your affiliate website to attract and redirect higher traffic to specific bookmakers. 
STATSCORE's LeagueCenter comes with attractive advertising spaces that will make it even easier to do! The CTAs are so simple to deploy with this platform!
MEDIA WEBSITES
With so many sources of sports data and information, media websites need to provide something special to their users to keep them informed and entertained. STATSCORE's LeagueCenter has everything they could need – from advanced data and stats to real-time visualizations of ongoing games!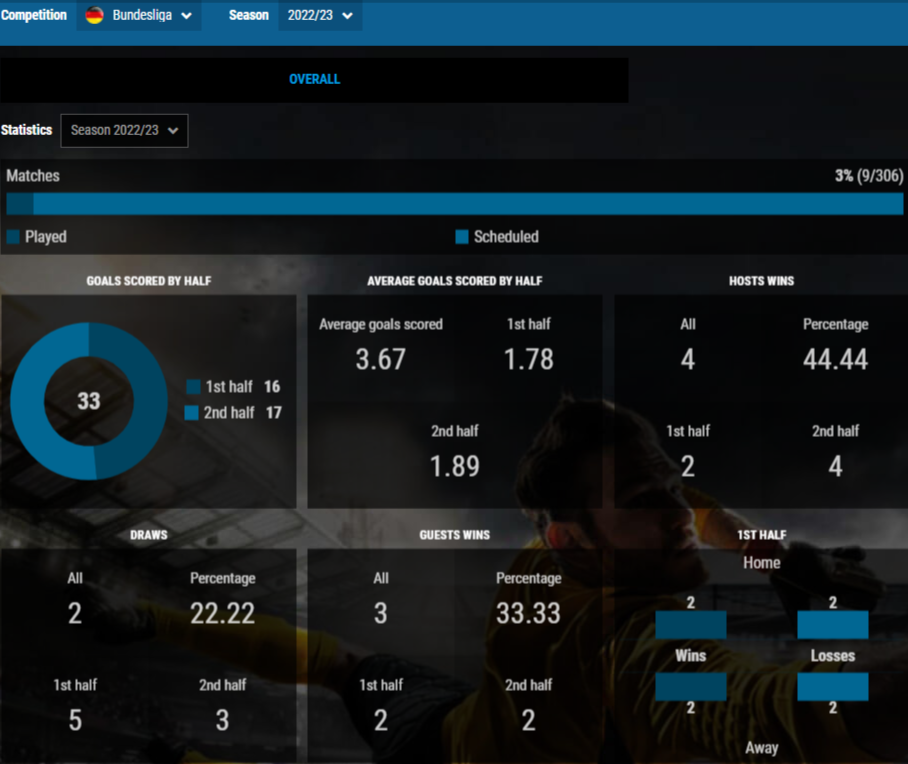 SPORTS LEAGUES
This amazing platform provides the most reliable, relevant and accurate sports data to fans of specific sports leagues or competitions. It comprises astonishing in-game visualizations for key events, the most up-to-date stats, and reliable sports data – all that real sports fans need to stay in the know!
What's the special promotion?
Now you can have this amazing platform at 60% off the regular price, and get CupCenter'22, designed for the Qatar tournament, as a gift!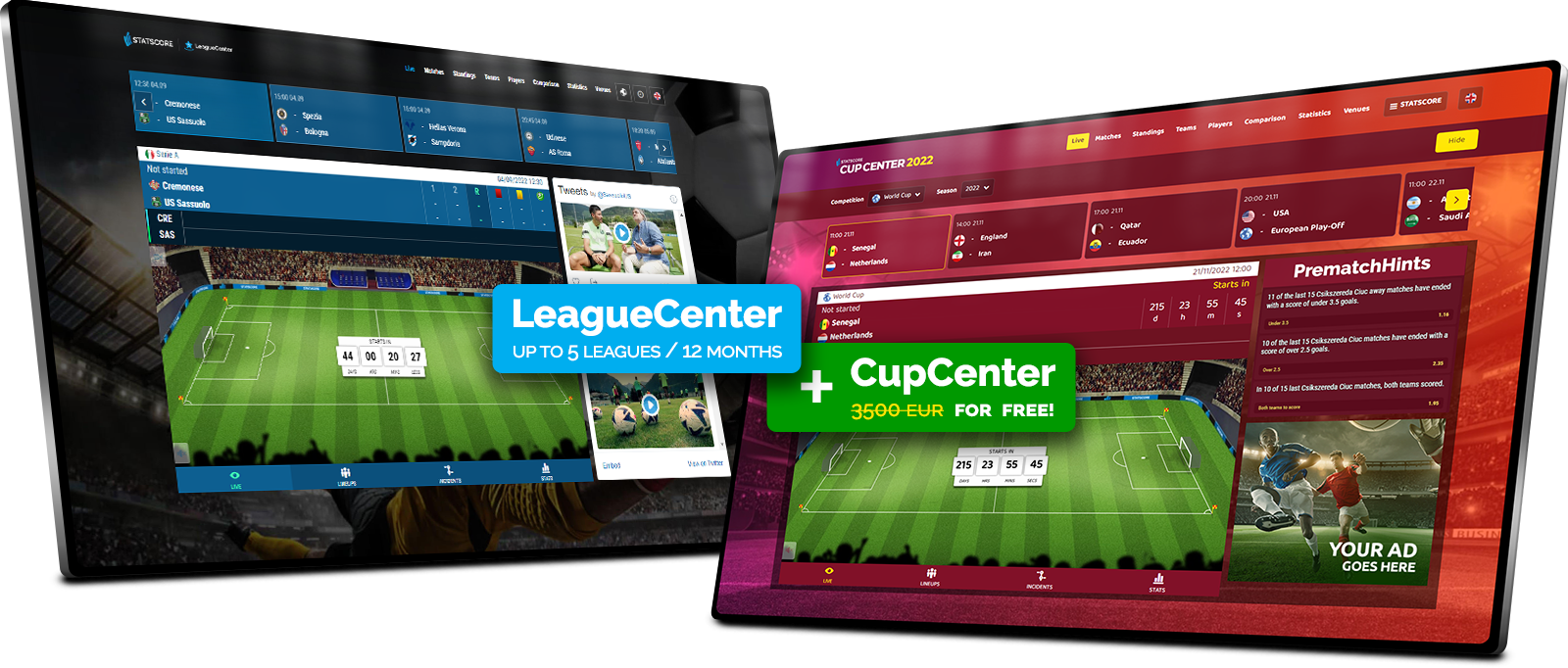 Provide your fans, bettors, and followers with all the key stats and info from the most attractive competitions! 
Check out this awesome time-limited offer right now!