The introduction of cricket data to STATSCORE's offer has been met with positive reactions from various media outlets, including SBC News, Sportcal, and InsiderSport.
STATSCORE, a leading provider of sports data and technology solutions, has announced the launch of its ScoutsFeed cricket coverage, which will now provide live data and statistics from all 74 games of the Indian Premier League (IPL).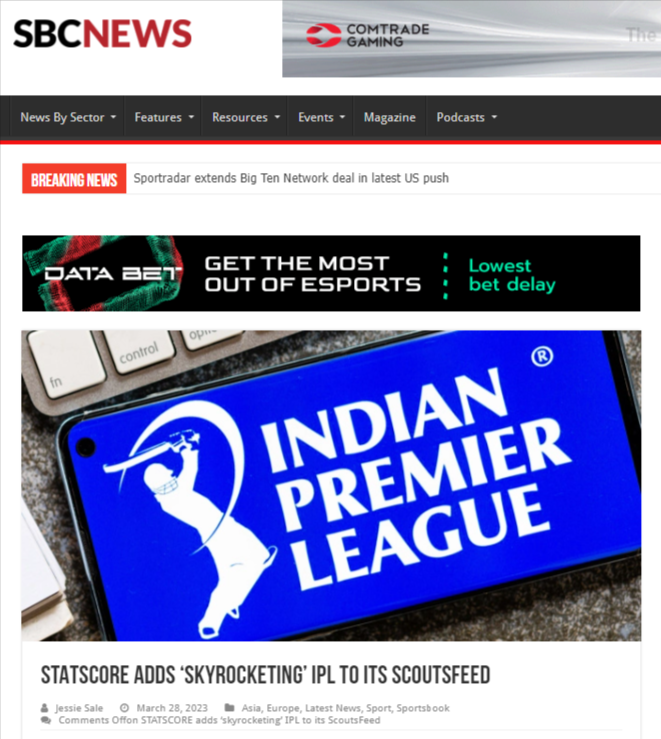 Media such as SBC News have reported on the development, highlighting the importance of accurate and comprehensive data for bookmakers and media companies looking to engage with cricket fans and bettors.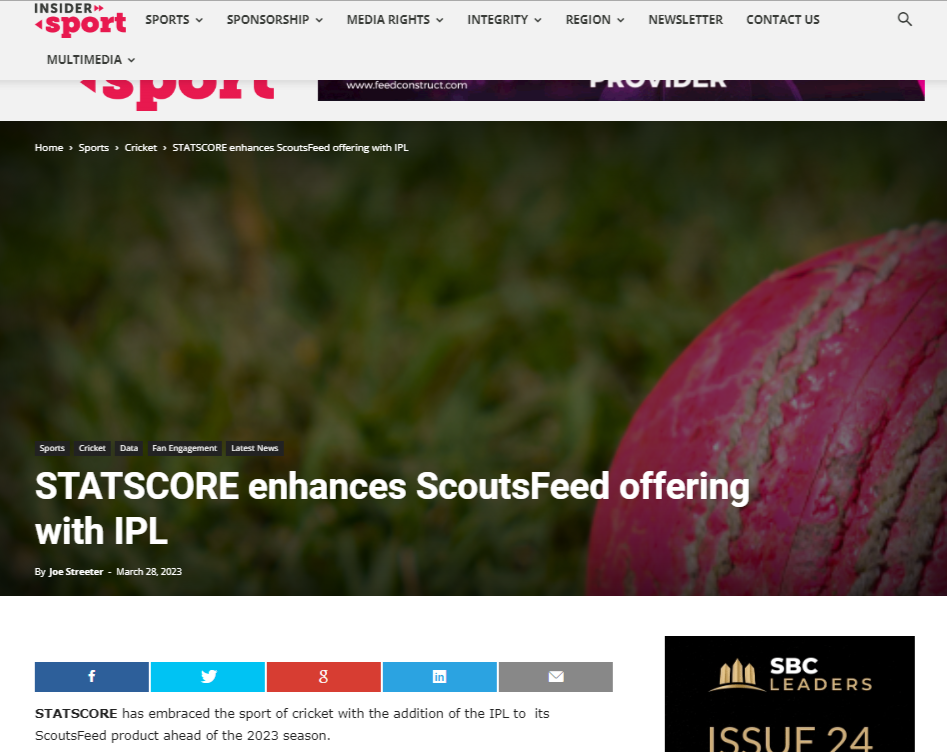 With the new IPL season generating excitement amongst cricket enthusiasts worldwide, the addition of cricket to STATSCORE's ScoutsFeed coverage is timely and much-needed. The media coverage of this announcement further validates the significance of this development for the sports data industry and its potential impact on the growing popularity of cricket.
The IPL has a massive following, with a 3.2 billion global cumulative viewership and a brand value of US$10.9 billion. The league has seen a value growth of 90% since its inception, and the 2022 final between Gujarat Titans and Rajasthan Royals set a new world record of 101,566 people in attendance. IPL also boasts 23 million followers on Facebook, highlighting the massive interest in this exciting cricket league.
Sounds good? Get in touch to learn more! Just drop us an email at bdm@statscore.com!