Cricket's increasing popularity around the world drives demand for fast and accurate sports data coverage. STATSCORE's ScoutsFeed will now provide the most reliable live data and statistics from all 74 games of the exciting Indian Premier League!
Excitement builds ahead of IPL 2023
As the new season of the world's leading cricket league approaches, fans all over the world are anticipating thrilling matches, star-studded teams, and an electrifying atmosphere. The Indian Premier League has gained a massive following over the years, with millions of fans tuning in to watch the matches live or following the scores and updates online. 
The huge popularity of IPL among bettors and sports fans presents a great opportunity for bookmakers and media companies to win over its passionate audience.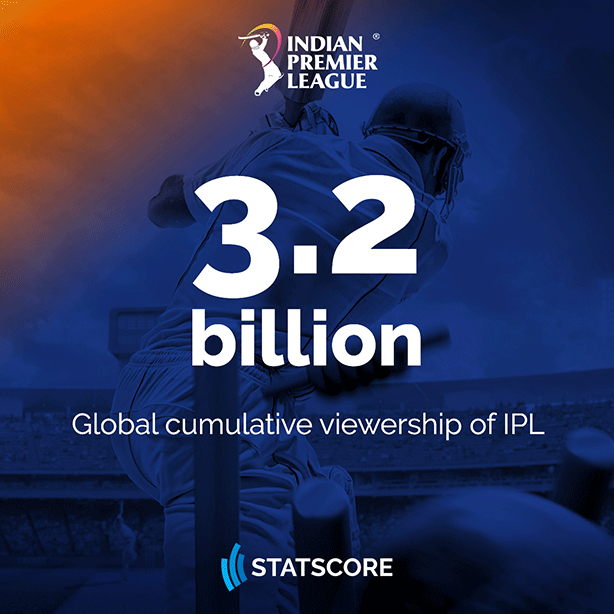 Here's how the league's following looks in numbers:
3.2 billion

– global cumulative viewership of IPL

US$10.9 billion

– brand value of the Indian Premier League.

90%

– league's value growth since its inception.

101,566

people attended the IPL 2022 final between Gujarat Titans and Rajasthan Royals, setting a new world record.

23 million 

– number of IPL's followers on Facebook
With the addition of cricket to STATSCORE's ScoutsFeed, bookmakers and media will be able to gain access to the most comprehensive and reliable data, making their IPL experience all the more exciting.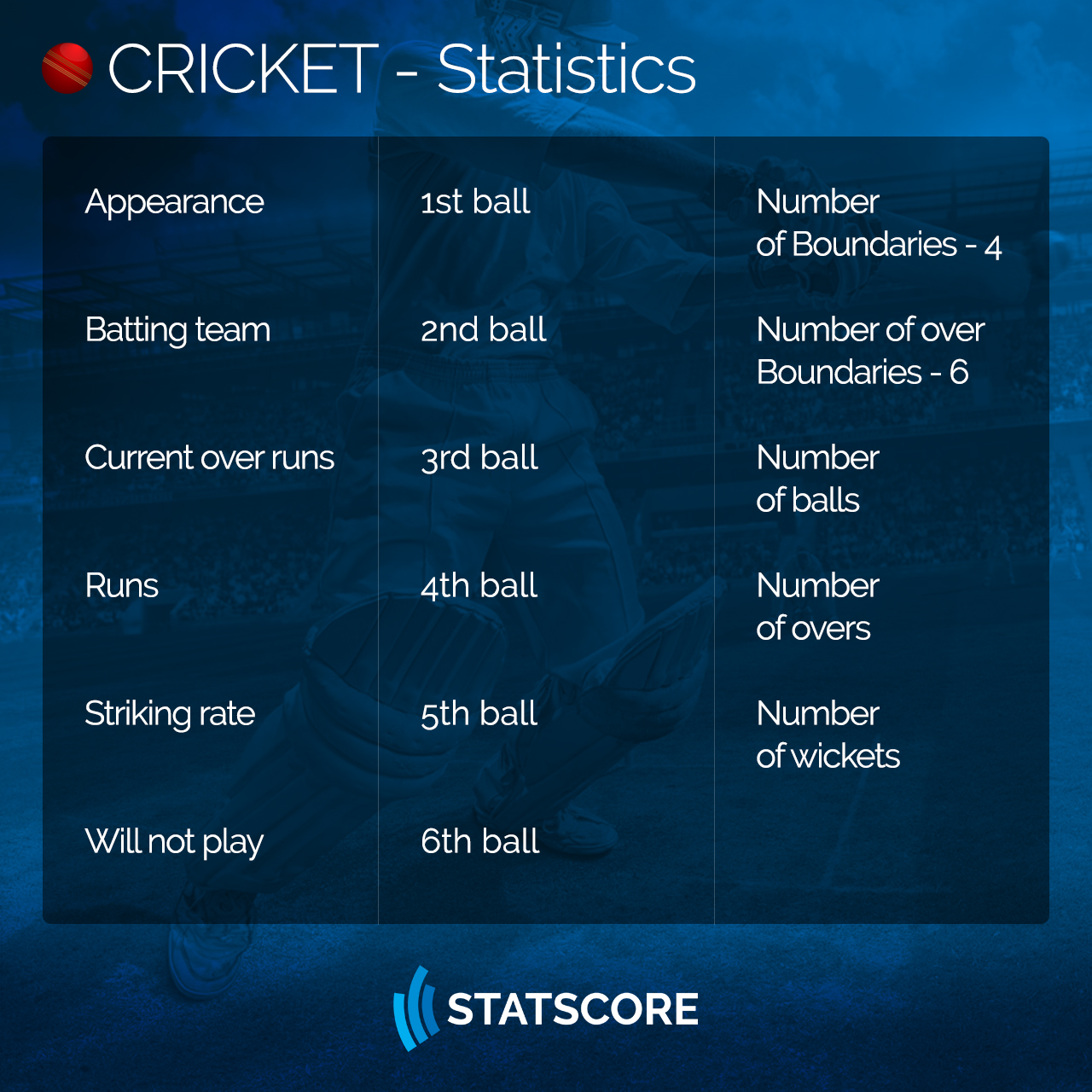 It's thrilling to add cricket to our coverage, especially with the excitement surrounding the upcoming IPL season. We're confident that our partners will appreciate the coverage, which will certainly allow them to attract and engage cricket fans and bettors." – says Adam Działach, Product Manager at STATSCORE.
How will the IPL be covered?
STATSCORE's ScoutsFeed as a product itself provides accurate and reliable data directly from venues or through low-latency TV. This solution allows bookmakers to build flexible offers with fast scouting data, and keep their business secure with bet-stop and bet-start alerts.
Learn more about ScoutsFeed and let's get in touch!
The Indian Premier League will be collected from low-latency TV by a network of STATSCORE's experienced scouts and delivered as quickly as possible to our partners.

ScoutsFeed
Ultra-fast live scouting data
The introduction of cricket data means that all kinds of key incidents will be covered at the top level, including runs, balls, wickets, penalty runs, dead balls, and many more!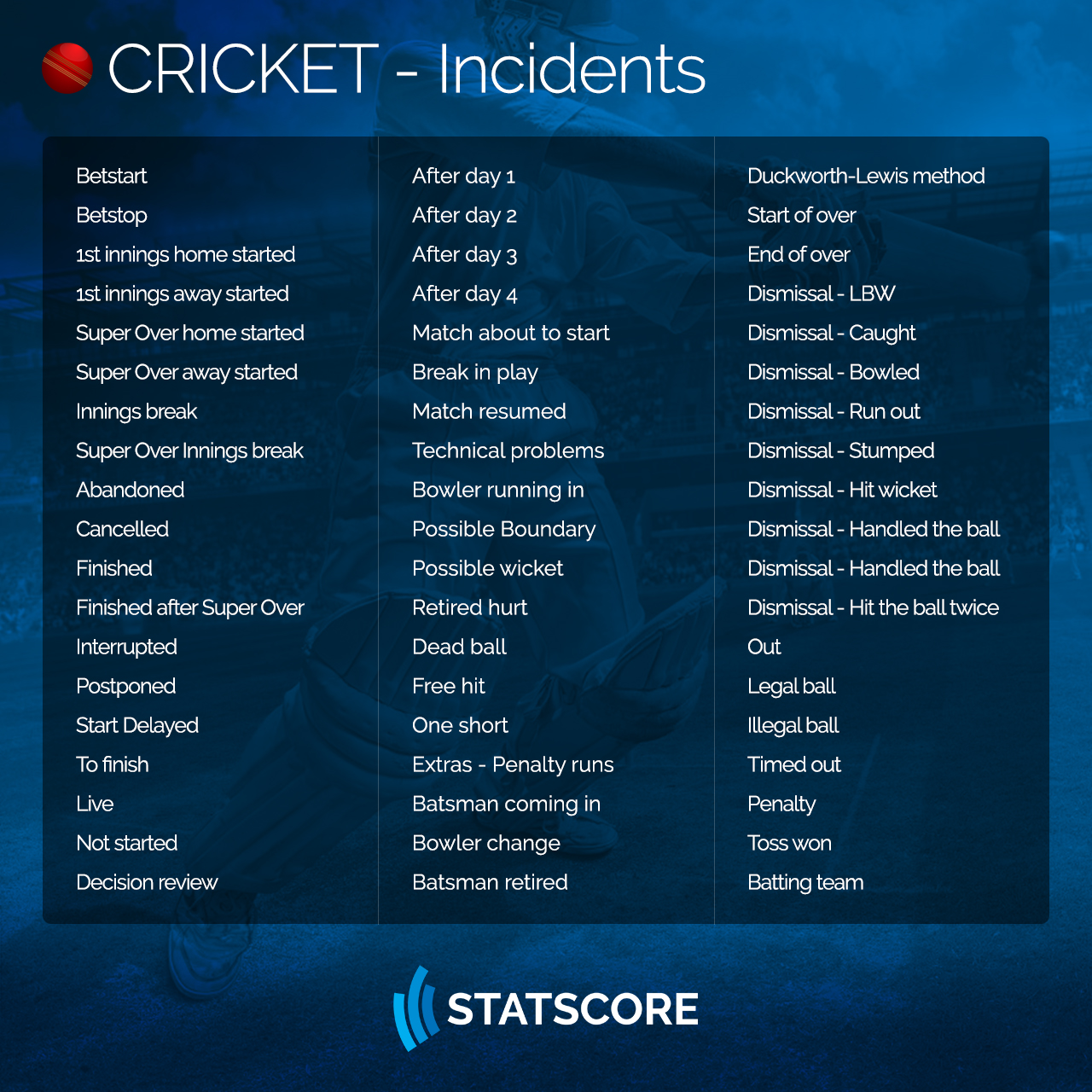 The addition of cricket data to ScoutsFeed comes at a perfect time for sports-focused businesses looking to expand their offerings. The Indian Premier League is one of the most-watched cricket leagues in the world, with a global cumulative viewership of 3.2 billion. Fans can expect a high level of competition from the league's eight teams, including defending champions, Gujarat Titans, as well as favourites Mumbai Indians.
Check out ScoutsFeed right now!
Apart from the newly-added cricket, ScoutsFeed currently covers a wide range of sports, including football (soccer), American football, baseball, basketball, tennis, and volleyball. Find out more about what this unique solution can do to boost your sports business!
Sounds good? Get in touch to learn more! Just drop us an email at bdm@statscore.com!