All eyes are on Poland! When? From the 23rd May until the 15th June 2019. Why? FIFA's U-20 World Cup will be held in Poland for the first time in its history and in the process become the second most important soccer event hosted by Poland, this century after EURO 2012 (co-hosted with Ukraine). STATSCORE is will be there to celebrate this great opportunity with our dedicated tournament solution CupCenter!
WHAT IS CUPCENTER?
Well, let us just say that this is the first ever tournament centre to totally change the fan experience. Every single match is covered with our famous live trackers, every key incident delivered with beautiful animations, the fans can touch the game and feel as close as possible to the action.







What is more, not only dose CupCenter deliver a LIVE experience, but it also provides all the necessary info about teams and players including stats, fixtures, previous games, standings (both for teams and individuals). Before each match starts, fans can navigate to a comparison section and check how the chosen teams performed against each other in the past.
For the enthusiasts of Poland, we have full coverage of the venues, with all the stadiums presented in detail.
Experience more: visit the CupCenter demo.
MAIN BENEFITS OF CUPCENTER FOR ONLINE PROJECTS
If your goal is to make sure that fans choose what you have to offer over your competitors while the tournament is in progress, you need to offer them something extra. CupCenter with all its rich live and pre-match data, offers you a unique chance to win the battle to attract more traffic to your website.
The success stories of our current partners using the big brother of CupCenter – LeagueCenter proved that using our tournament platforms significantly increases traffic. Let's take the PGNiG Superliga as an example, where STATSCORE's solution helped to double the number of visitors. This could be your story too!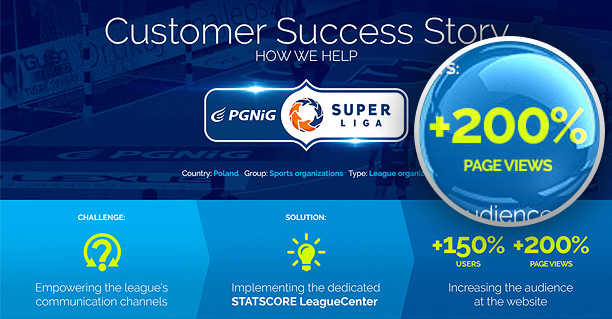 ABOUT U-20 WORLD CUP
You might have asked, how big is this tournament? Well, it's big enough to mention that the last final, played on 11th June 2017 in Korea between England and Venezuela, was supported with over 30,000 supporters at the ground. The tournament was a huge success with the entertaining football on offer. The Golden Boot went to Riccardo Orsolini from Italy and the Golden Gloves were taken by Freddie Woodman of England.
There were 140 goals scored, which gives an average of 2.69 goals per game. The tournament also kept people thrilled till the last second of almost every match, because almost 20% of all goals were scored in the last 10 minutes of a game. Enthusiasts of betting had plenty of stimulation to bet LIVE. More details can be found in the official FIFA technical report.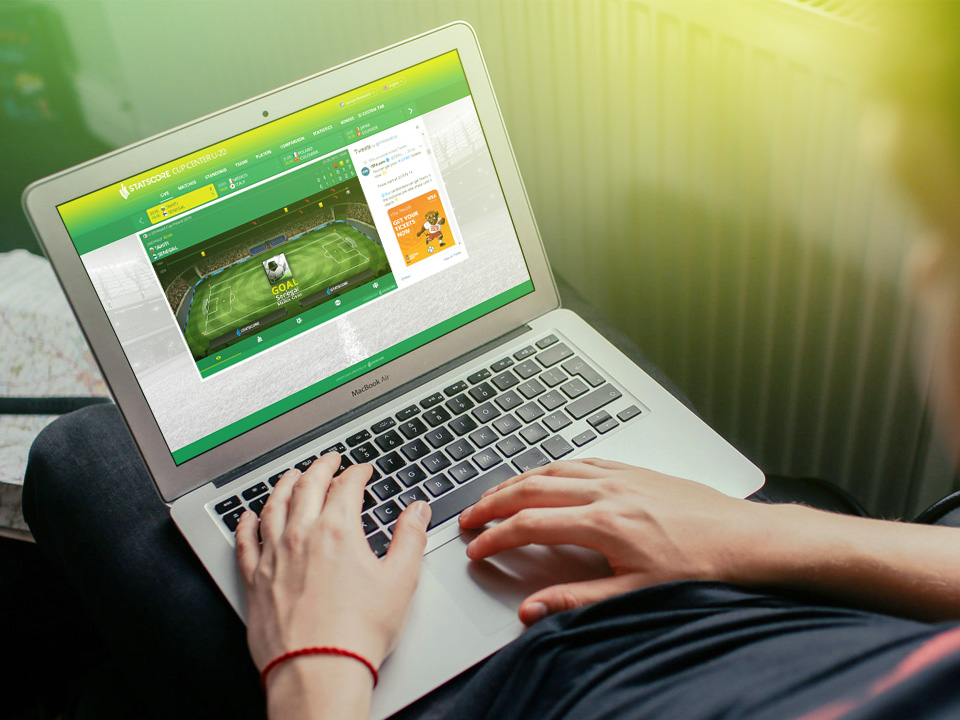 The U-20 World Cup has been played 21 times so far with Argentina being the most successful team. They have 6 titles while the second most successful team Brazil is only one won tournament win behind.
The 2019 tournament will be played at six Polish Venues:
Municipal Stadium in Bielsko-Biała
Zdzisław Krzyszkowiak Stadium in Bydgoszcz
GOSiR Stadium in Gdynia
Widzew Stadium in Łódź
Arena Lubin
Municipal Stadium in Tychy
The opening game and the final will be both be hosted by Łódź.
Read more: STATSCORE CupCenter for volleyball tournaments.
Please contact our Customer Success Team at cst@statscore.com to receive more info about CupCenter. You can also find us online through the LiveChat.