Have you already subscribed for STATSCORE ScoreFrame licence or are you thinking about it but still have doubts? Maybe this article will dispel them. We always emphasize that good relations with our customers are important for us. For this reason we are trying to complete their requests as fast as possible. Additionally, we offer them a possibility to configure the product in in individual and dedicated way. It is an easy approach  to change something and see the result immediately.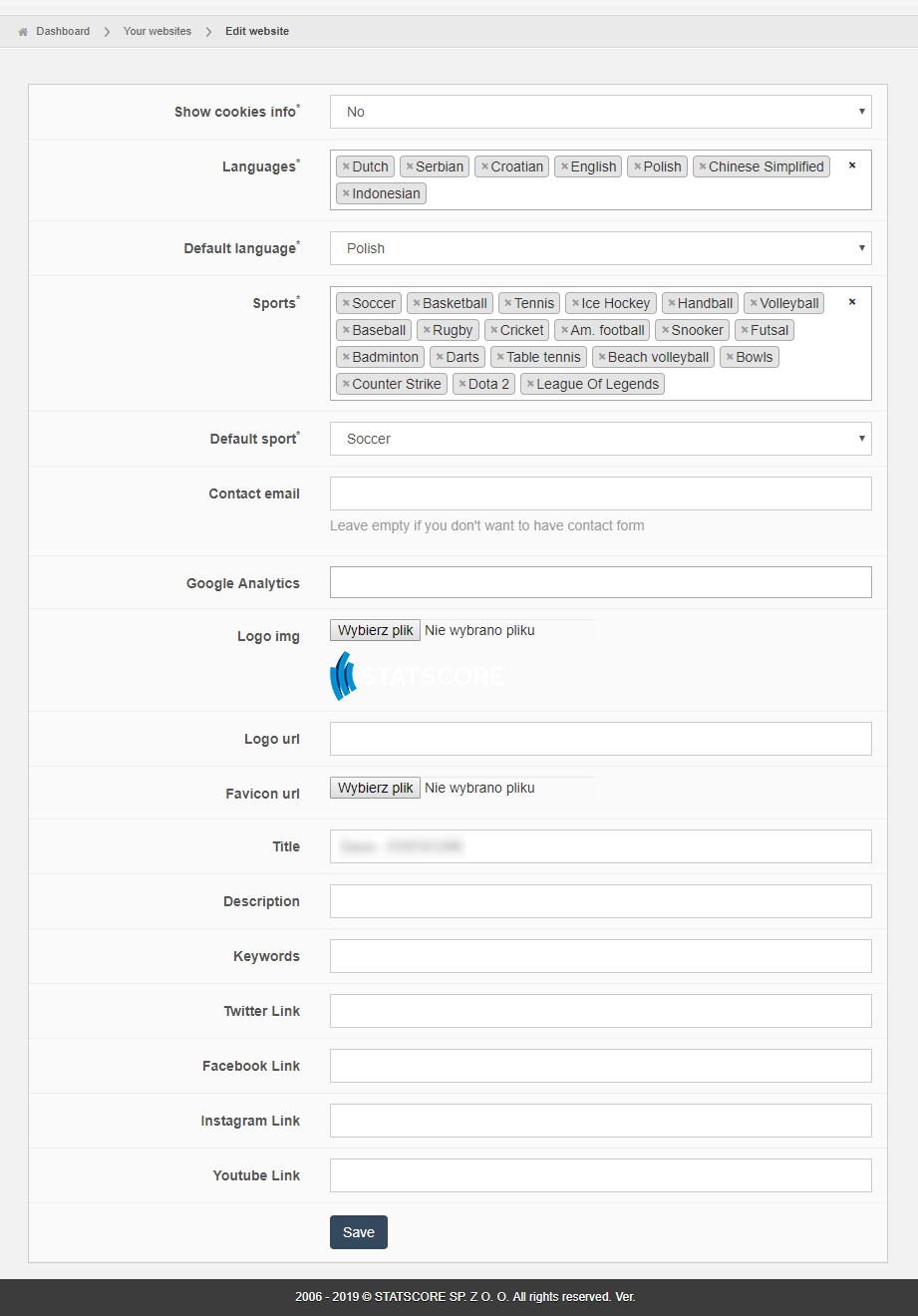 What changes can be made? There are a few options starting with language choice. We offer more than 30 languages and our clients can easily choose which ones of them should be displayed. Moreover, there is the possibility to pick the default language. Every change made in our panel will work immediately on the product, so you do not have to wait to deploy them.


Languages choice is only one of many more settings. The customer can also change the default sport or decide whether they want to display information about cookies. All information about the possible changes is included in our documentation. Even though, if something is unclear, there is always our support team on side. They are waiting to help you resolve the problem.



We also understand that the customers want to track the traffic on the websites. Obviously, it is possible. All they need to do is to enter a Google Analytics code (or codes) in our back office. That's it, nothing more, because we like simple solutions.

Furthermore, we offer an option to enable contact form. The customer has just to type their emails address and the contact form will appear in the ScoreFrame. It could be good to get a feedback from users.


Nowadays practically everyone has some social media account. Our customers may use them to promote themselves. So, why not place the social media links in ScoreFrame? We offer an option to add up to four different links which will appear under well-recognized social media icons. For now, it is possible to add links to Twitter, Facebook, Instagram and Youtube. Of course, if anyone would like to place a link to other social media website, just contact us and create a suggestion and we will try to realize it. Nothing is impossible with STATSCORE as we remain opened to your ideas and we want to support you in your way to the successes.

If you want to get in touch to find out more, just contact our Customer Success Team at cst@statscore.com or use the LiveChat service on our website. We will be more than happy to schedule a call and discuss how STATSCORE's services can help your organization!