Your goals are clear: you need to outsmart hundreds of different betting affiliation websites by providing more unique content and secure for your viewers the best tools to easily move on to the bookmakers' websites through your unique links. Every single click earns you money, while every lost click is a missed opportunity that you can't afford to happen again!
We understand your challenges and needs very well as we have been providing several products and services for the affiliates for years. We know what are your business goals and we understand your viewers' needs. This allows us to get their attention with our visually attractive sports products, such as STATSCORE's CupCenter, and convert the traffic into the precious clicks on the promo links.
How do we do it? This is easy peasy. With our entertaining tournament platform, you get all it takes to provide your users with a matchless depth of sports stats (Do you know how many goals have been scored with the right leg while the ball went to the left-down sector of the goal? We do!) and expose the promo materials of the bookies whose affiliation programs you take part in.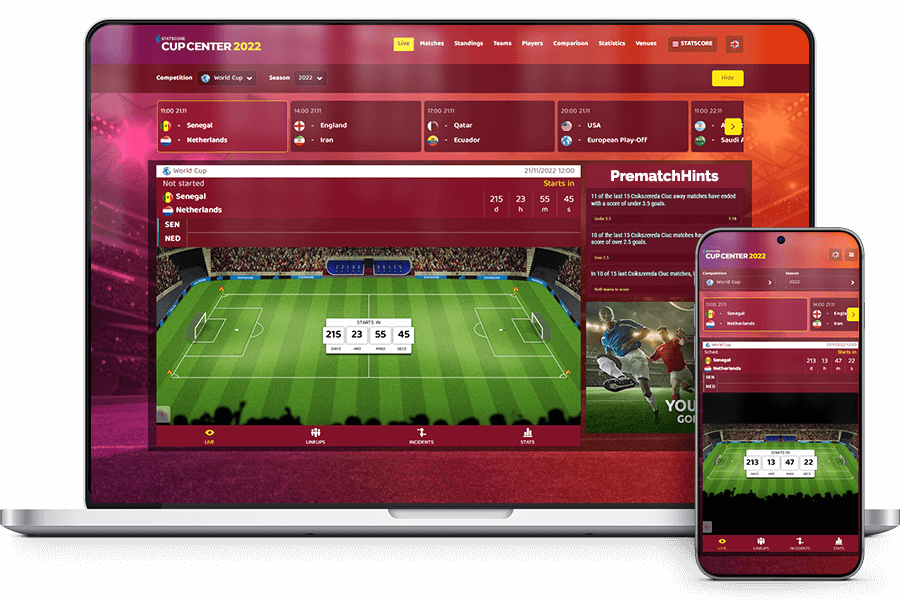 Moreover, it is so easy to add our minisite to your existing webpage that you can start securing your winter holidays now as you won't have much to take care of once the first game kicks off. All it takes is to either add a link with your uniquely customized CupCenter to your website or embed it into an inframe and off we go!
Benefit from world's top football show with CupCenter!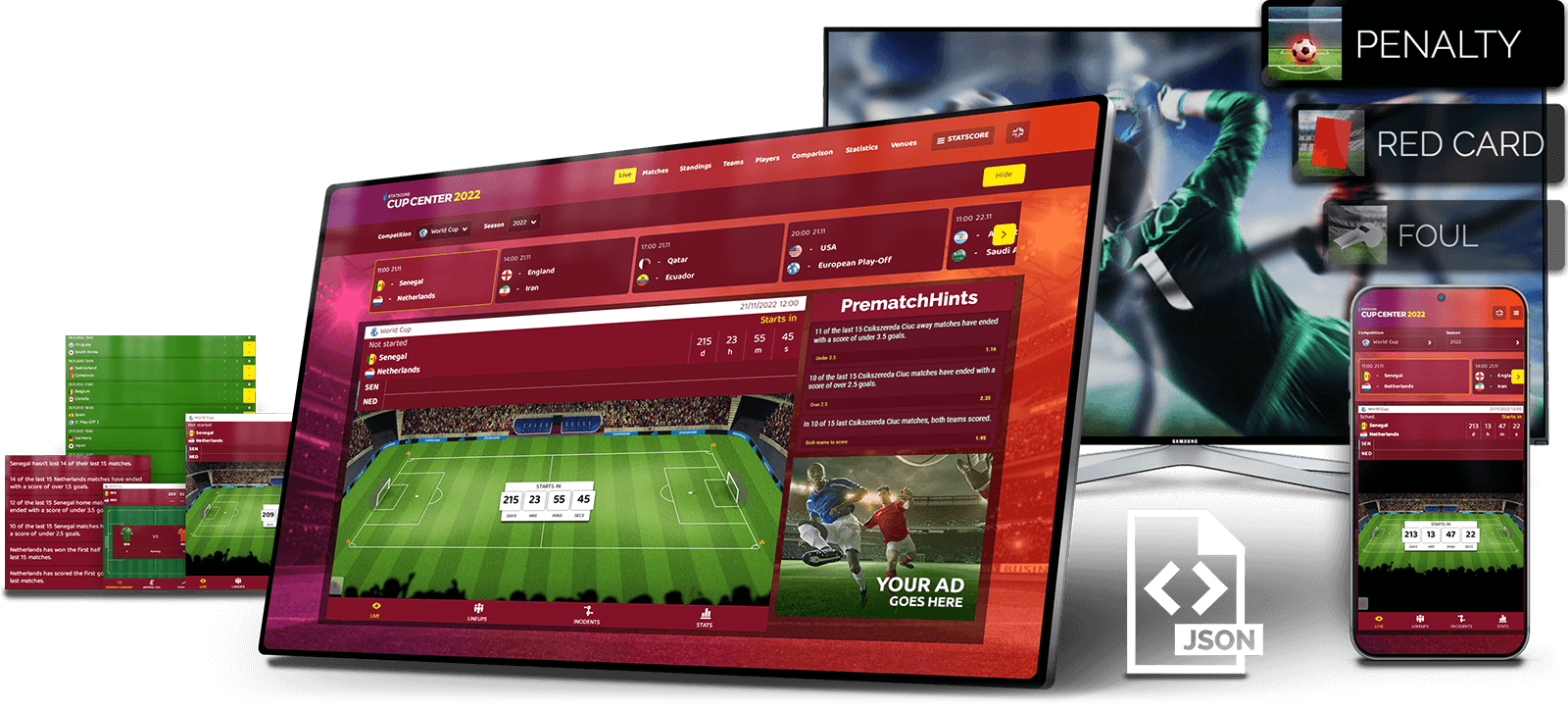 Sounds interesting?
Contact us at bdm@statscore.com to find out more about how CupCenter and other special STATSCORE bundles can HELP your business!