Once in four years, the world's top football players meet to compete for the title of the best team on the globe. It's without a doubt the greatest feast for soccer fans and viewers all over the world. Moreover, it's also a great opportunity to generate higher revenues for bookmakers. How can you do that? Find out what STATSCORE's CupCenter can do for you!
What is STATSCORE's CupCenter?
The latest edition of CupCenter has been designed to generate higher incomes from the world's top football/soccer tournament, which starts in a few months in Qatar. This revolutionary match center will provide bettors with all the pre-game and live data, as well as the most essential stats they need to know. 
CupCenter'22 includes visually enchanting LIVE animations of the key events, as well as tons of statistics, and comprehensive data on fixtures, standings, teams and players – all of which comes in a visually-stunning way.
This easy-to-implement and highly-customizable platform will help you attract more users and inspire them to bet more and higher!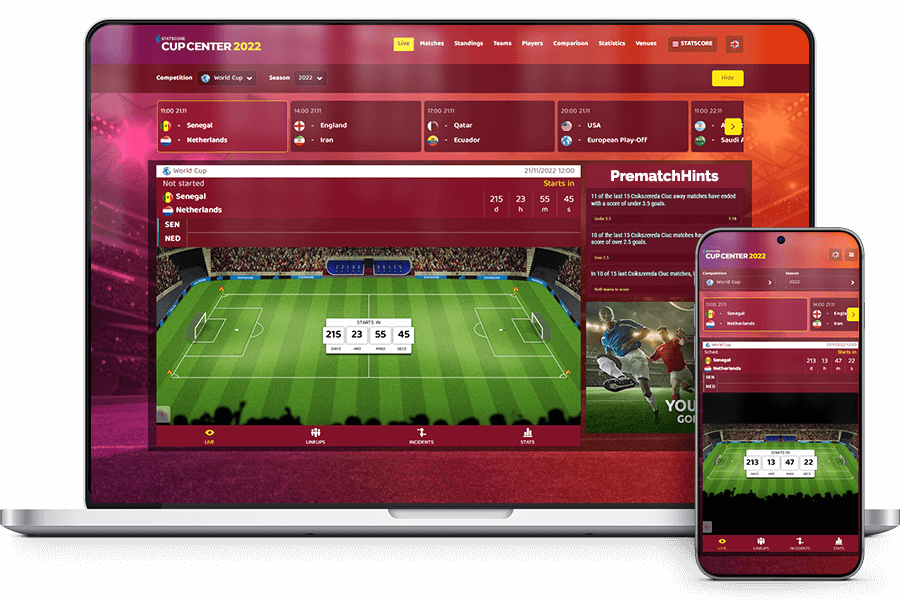 How can CupCenter boost your betting business during the top tournament of 2022?
STATSCORE's CupCenter has been built to HELP you outsmart your competitors by attracting and engaging more users than ever before! 
Provide users with the fastest and most accurate data to inspire live betting, encourage them to place higher wagers, and keep them engaged with your special offers while they follow the greatest games.
Here come the key benefits from employing STATSCORE's CupCenter!
Inspire more (and higher) bets with LIVE data, player info, and tons of stats!
Direct higher traffic to your website from affiliates with this eye-catching match center!
Attract more users by showcasing CupCenter in your online advertising campaigns
BETTER ADVERTISING OPTIONS
Provide your partners and sponsors with attractive advertising opportunities
MATCH STREAMING INTEGRATION
Use spaces available in CupCenter to integrate match streaming or display special offers
SOCIAL MEDIA INTERACTIONS
Integrate CupCenter with your social media profiles to create new customer touchpoints 
Make sure your users find all the competition data they may ever need – without leaving your website!
Take advantage of amazing customization options (logo, fonts, colors, background image) to make CupCenter perfectly fit your betting website.
Benefit from world's top football show with CupCenter!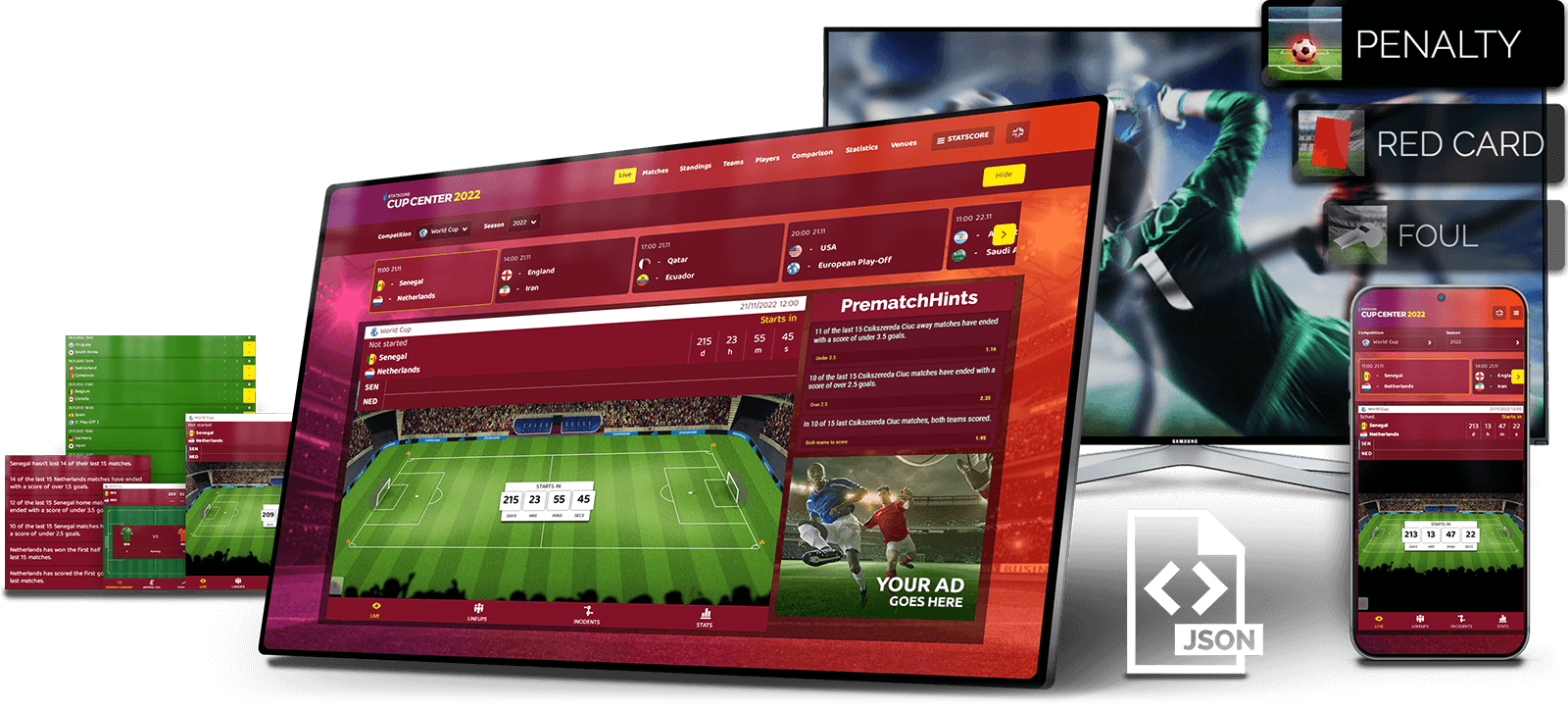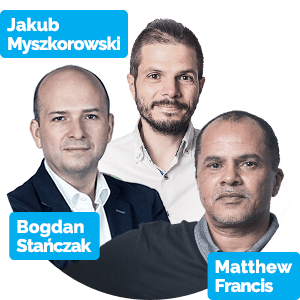 Sounds interesting?
Contact us at bdm@statscore.com to find out more about how CupCenter and other special STATSCORE bundles can HELP your business!