Baseball is a game like no other – and the role of data, statistics, and analytics is much more significant for it than for any other sport. STATSCORE's upgraded LivematchPro tracker will provide fans and bettors with in-depth live data that will let them follow baseball games even more closely!
We all know that baseball is a very unique sport. And one way in which its uniqueness is evident is the role of the numbers in the game.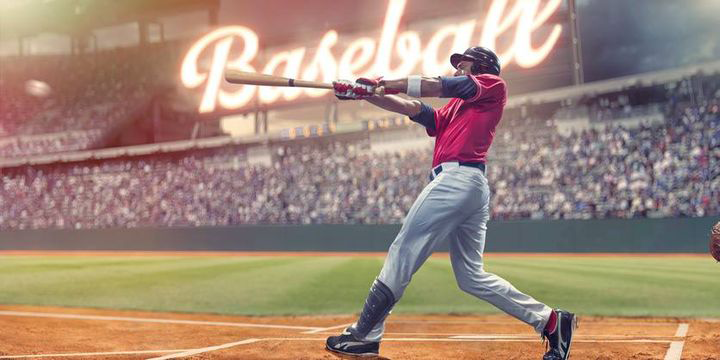 Some of these numbers can tell fans everything about the game (R – runs scored), or about a specific player's skills and abilities (such as RBIs – runs batted in, SLG – slugging percentage). 
But another thing that makes the baseball numbers so fascinating is that they allow fans to actually follow the game even without watching it. A succession of balls, strikes, and outs taking place in a specific inning reflect what's happening in a given game at a particular moment. 
The more one knows about baseball and the stats related to each game, the easier it is for them to be successful in betting. It's all about reading the game and taking advantage of the data. As Billy Beane was quoted in 'Moneyball': "When your enemy's making a mistake, don't interrupt him". Hell yeah! Do not interrupt them – use them!
Check out LivematchPro right now!
STATSCORE's upgraded baseball LivematchPro tracker answers the needs of baseball fans and bettors. 
First of all, it offers a deeper level of live match data, which allows them to closely follow not just the current score and particular incidents taking place on the field, but to stay updated with the whole course of an inning through the data on strikes, balls, and outs taking place. Which inning is it? How many players have we got on the first, second and third bases? Which team is at bat? We've got it covered!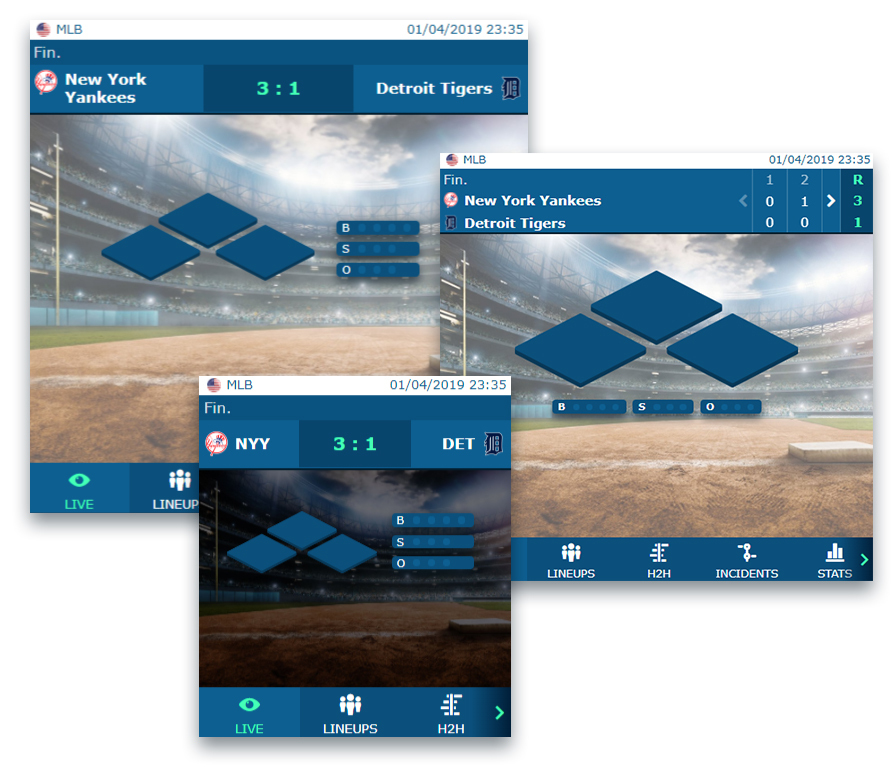 Moreover, the tracker has also been visually refreshed with a new background, which can be configured and customized to fit the graphic style of your website. You can adjust the layout of the tracker, change its colours, and specify if you want to display it in a vertical or horizontal configuration – according to your needs and preferences!
Boost your baseball coverage with LMP
Apart from the live tracking of what's happening in the pitchers versus batters game, LivematchPro offers a wide range of match information, displayed in different tabs of the widget, including teams' lineups, H2H comparisons, and standings.
All in all, STATSCORE's new LMP baseball tracker makes following the game easier and more enjoyable than it's ever been!
Sounds good?
STATSCORE's LivematchPro is ready to help you attract more fans and bettors to baseball coverage. Want to learn more? Drop us an email directly at cst@statscore.com or let's talk on LiveChat!
Sign up for our weekly BETTING INDUSTRY REVIEW to stay updated with the latest trends and key developments in the world of sports data and betting. You can do it by filling the form below.
PROCESSING OF THE DATA
Pursuant to Article 13.1–13.2 of Regulation (EU) 2016/679 of the European Parliament and of the Council of 27 April 2016 on the protection of natural persons with regard to the processing of personal data and on the free movement of such data, and repealing Directive 95/46/EC ("GDPR"), we would like to inform you as follows:
1) STATSCORE Sp. z o.o. with its registered office in Katowice 40-012 at ul. Dworcowa 2 is the controller of your personal data.
2) Your personal data will be processed for the purposes of the product trial process – in accordance with Article 6.1(a)–(b) of the GDPR.
3) Furnishing the personal data requested by STATSCORE about yourself is voluntary.
4) Your personal data will be retained for the duration of the Product development term but for no less than the retention period required under the law.
5) Your personal data will not be subject to automated decision-making or profiling.
6) You have the right to access the personal data held about you and to have your data rectified or erased or to restrict or to object to the processing as well as the right to data portability. If your personal data is processed under Article 6.1(a) of the GDPR (i.e. processed on the basis of the consent you have given to the processing), you may withdraw your consent at any time without any impact on the lawfulness of the processing carried out before your consent was withdrawn.
7) You may lodge a complaint in respect of the processing of the above data to the President of the Office for Personal Data Protection (PUODO).