The world's ultimate football tournament in Qatar is right around the corner! Sports fans and followers can already feel the thrill. But…is your online sports-focused business ready for the show? Check out what STATSCORE's CupCenter can do for you! Make sure you get it before the first whistle!
The fresh edition of STATSCORE's CupCenter, a very special data-packed football platform, was built to help your sports business up your game during the top sporting event of 2022.
Here come the top reasons to employ this amazing solution!
1. Increase your betting revenues
Running an online betting company? If you do, then you're more than aware of the opportunities that the upcoming Qatar Cup will bring to your business.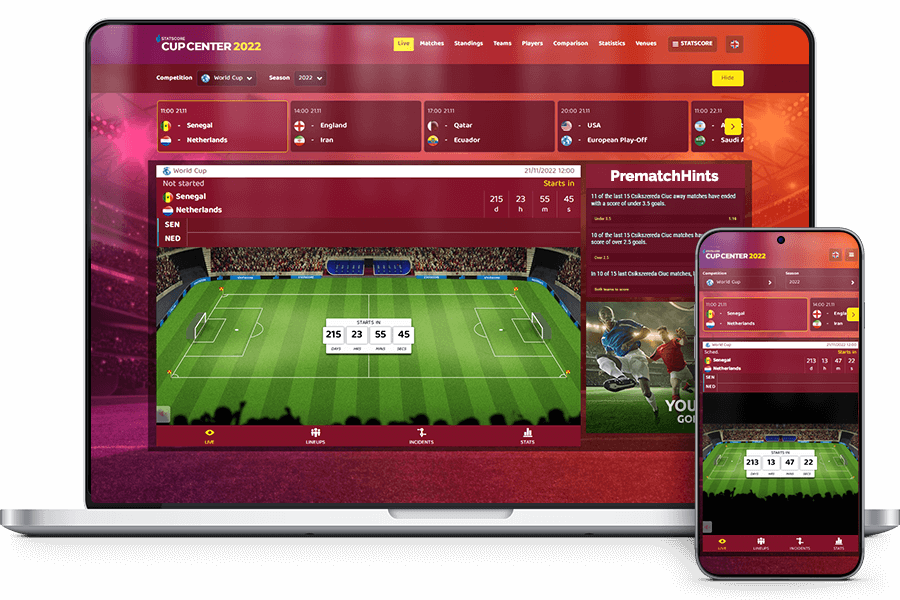 Increase your turnover from pre-game and LIVE bets with the ultimate soccer competitions' platform covering all the live action and stats! Attract more users with LIVE animations, data on fixtures and results, team and player stats, standings, and more! 
Take your Qatar coverage to another level with STATSCORE!
2. Boost viewership of your media content
When the first match kicks off, the eyes of the world will be set on Qatar. Can your news website or sports-related online service miss this opportunity? Certainly not!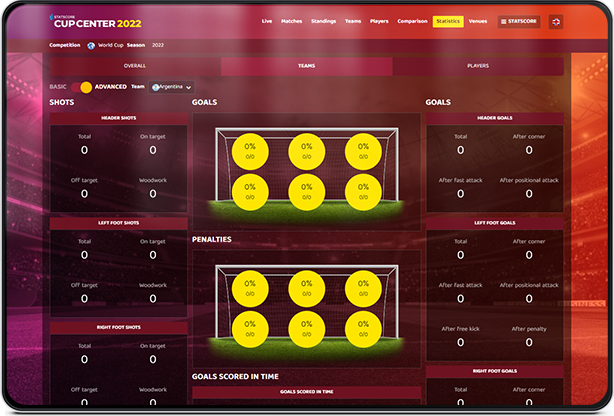 STATSCORE's CupCenter is here to give you a chance to take your reporting to another level by supplementing your written content with a visually-stunning match center that gathers all the key statistics and data!
 Make your football content irresistible with this amazing platform!
3. Win higher traffic with your affiliate programs 
STATSCORE's CupCenter allows you to generate higher traffic and benefit with your affiliations' program thanks to several advertising spaces enabling you to direct the visitors to the betting websites.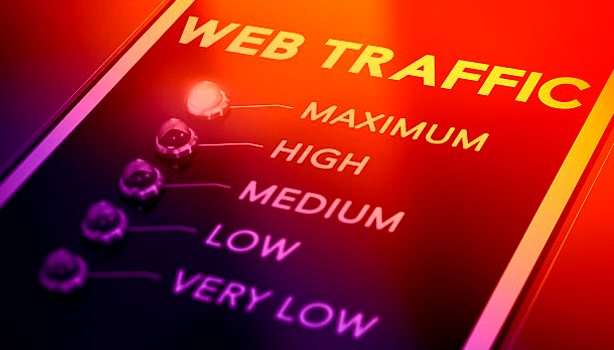 Provide your users with a matchless depth of sports stats and data, win their attention, and keep them engaged. Then you can direct them to specific betting websites with promotional materials displayed in attractive spaces!
4. Keep your fans and visitors engaged and entertained
CupCenter'22 is here to keep your users interested and entertained with pre-game and live data and fantastic visualizations of all games.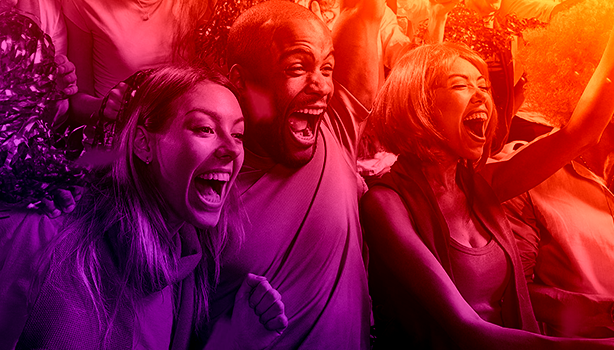 This is a great way of convincing users that sticking with your sports-focused website is the best choice they can make. Prevent them from looking for other sources of data and other types of content by providing them with everything they need. You can also integrate this outstanding platform with your social media profiles to create new visitor touchpoints.
5. Earn more with attractive advertising spaces
STATSCORE's CupCenter allows you to boost your income in numerous ways. One of them involves the employment of highly attractive and well-visible advertising spaces.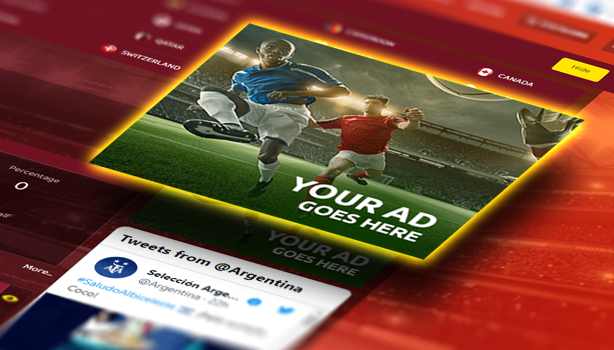 Provide your partners and sponsors with great ways of showcasing their services within this eye-catching platform to help them attract the attention of your visitors.
Check it out now!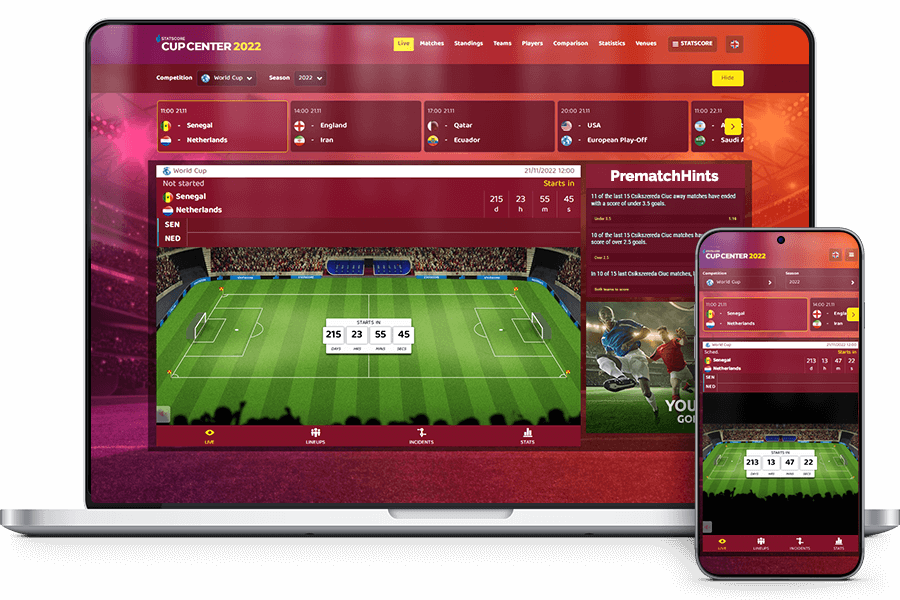 CupCenter
Revolutionary match center with animated visualizations of all games.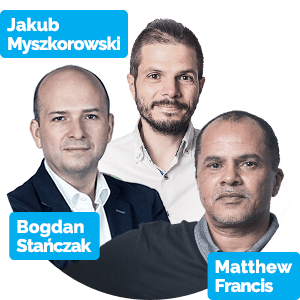 Sounds interesting?
Contact us at bdm@statscore.com to find out more about how CupCenter and other special STATSCORE bundles can HELP your business!