The long-awaited moment has arrived for football aficionados worldwide as the newest season of the UEFA Champions League starts today! STATSCORE stands ready to deliver comprehensive data coverage through our ScoutsFeed and sports widgets, offering an amazing tool for sports companies to engage their fans and bettors alike!
Top European football is back!
It's time for the 69th season of the prestigious Champions League, in which 32 elite teams will compete for the ultimate glory. Manchester City, the reigning champions, will strive to defend their hard-won title, and some of the most renowned clubs such as Spain's Real Madrid, Germany's Bayern Munich, and Italy's Napoli will be among the favorites.
However, the football excitement doesn't end there. The Conference League is set to kick off one day later, and the Europa League, the second tier of continental club football, starts this Thursday!
As always, these electrifying competitions present great opportunities for sports-focused businesses looking to attract sports fans, followers, and bettors. Whether you're in the betting business, run an online sports website or any other football-related business, STATSCORE is here to help you attract more users with extensive data coverage of the world's most exciting matches – just as we do for elite football competitions in England, Spain, Italy, Germany, and all over the world!
Real-time football coverage in STATSCORE ScoutsFeed and widgets!
We will be providing exhaustive data coverage from the European competitions, offering live statistics and insights on crucial aspects of the game. 
The coverage of these events will be available in a number of our products including ScoutsFeed – our ultra-fast sports data platform which is here to help you reach fans and bettors with LIVE updates alike through secure cutting-edge technology!
The data available in ScoutsFeed is gathered by over 1,000 scouts operating across the planet, with over 100 football competitions covered since last month.

ScoutsFeed
Ultra-fast live scouting data
From total shots and shots blocked to throw-ins, goal kicks, attacks, dangerous attacks, corners, assists, substitutions, yellow and red cards, fouls, offsides, and beyond – we've got it all covered! 
The data is also available through our amazing sports widgets, such as LivematchPro which is widely celebrated for its ability to keep sports enthusiasts informed, updated, and engaged. What truly makes this solution special is its capacity to show these exceptional data sets in a visually stunning fashion, adding an extra layer of appeal and engagement.
LivematchPro is perfectly complemented with another sports data solution, namely PrematchPro. This pre-game widget has been designed to help betting companies and online media attract users before the game even starts – with more key information, H2H comparisons, data on teams' form, and more! It delivers all kinds of essential data, including in-depth league/tournament statistics and standings.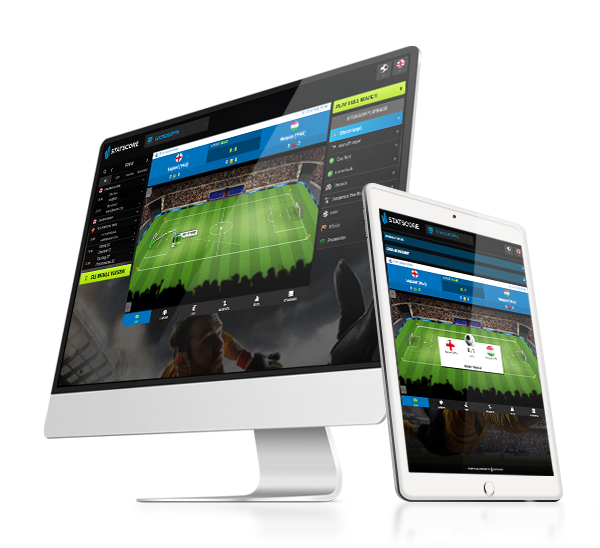 LivematchPro
In-play live sports data visualizations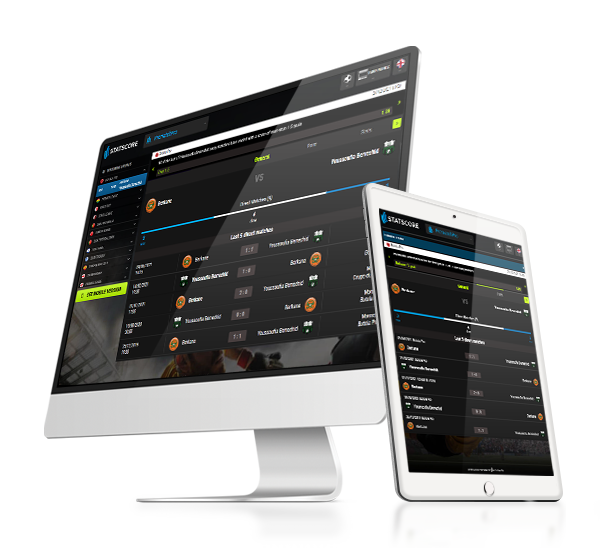 PrematchPro 
Advanced pre-match data
As the top football competition unfolds, STATSCORE remains at the forefront, empowering your sports-focused business to connect with your audience with top-quality football data. The stage is set for this exciting journey, and we are ready to help you take your users' experience to new heights.
Get top football data now!