StatsWidgets have surely been a smashing success as they've become increasingly popular among some of the world's top bookmakers, media websites, and a range of sports-related organizations.
These smart data-packed widgets are the effect of cutting-edge technology combined with a passion-driven approach to sports.
No wonder that they've been received so well in the market – and we've been flooded with hundreds of requests and questions regarding their features and capabilities.
That's why we've come up with new subpages on our website dedicated to specific widgets! Now, you can find all the information you need at www.statscore.com, starting from a general description, to information about the benefits of using these smart tools, and all the key configuration and customization options that make StatsWidgets so unique!
Here come the specific links to different descriptions.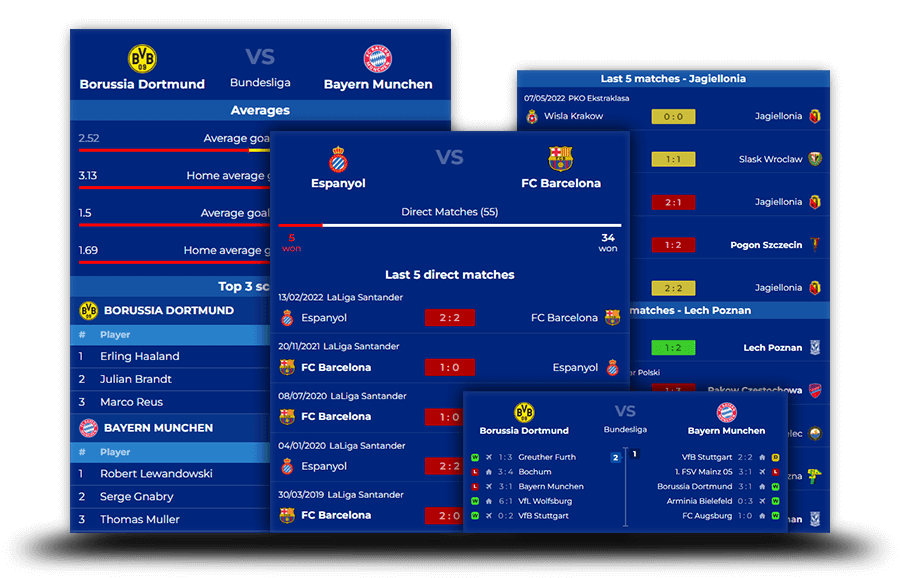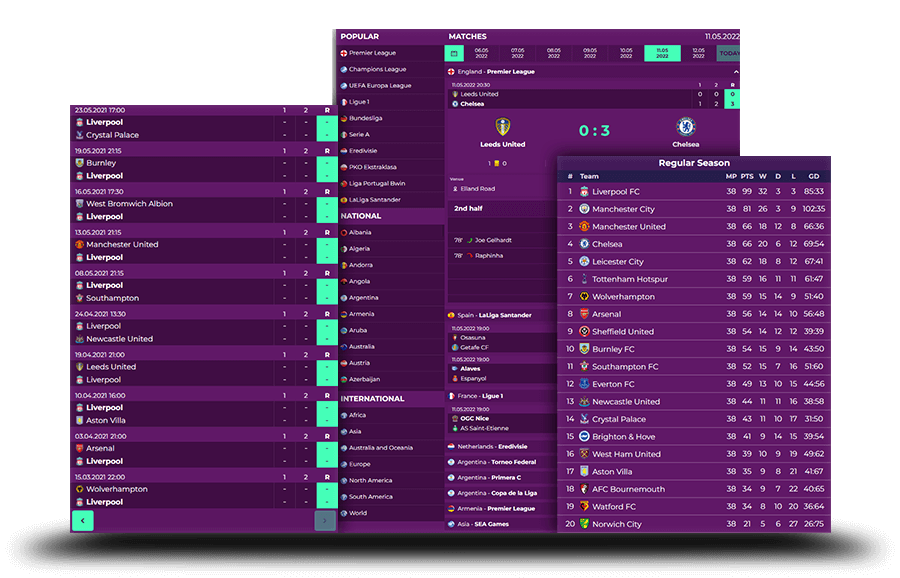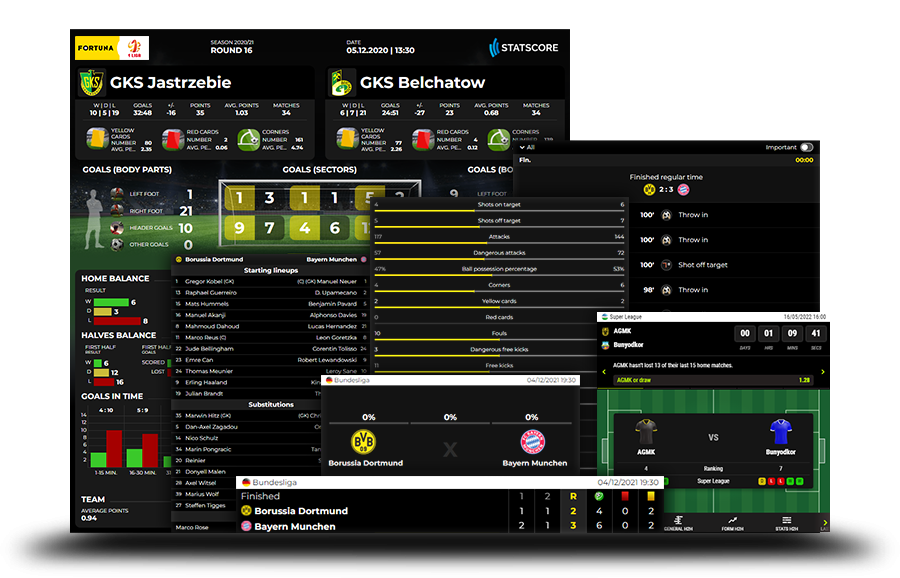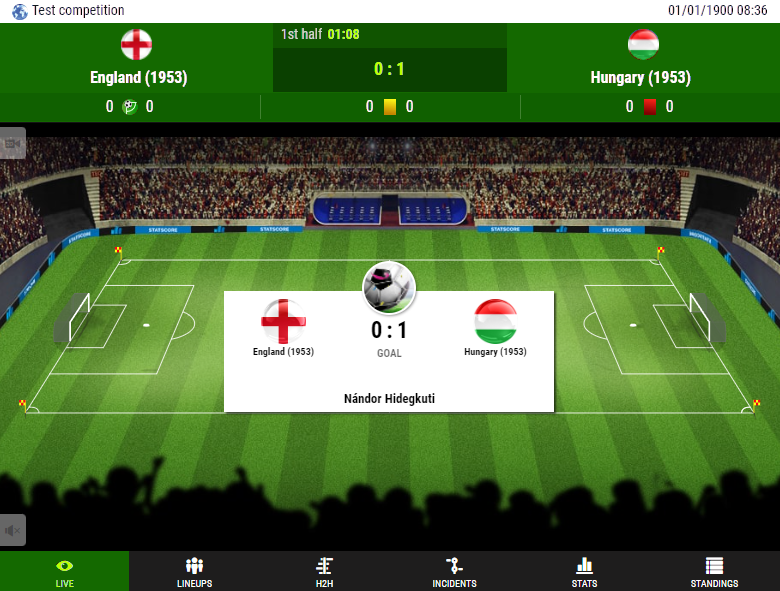 Ready to boost your sports-focused business with STATSCORE's amazing StatsWidgets?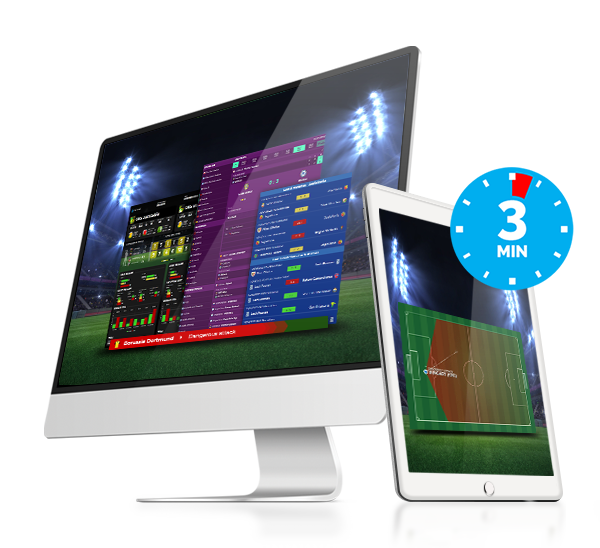 StatsWidgets + PrematchHints Add-On
Check out STATSCORE's StatsWidgets with amazing Prematch Hints Add-On!
Try StatsWidgets with PrematchHints right now!
Want to learn more about how STATSCORE supports sports businesses? Drop us an email directly at bdm@statscore.com or let's talk on LiveChat!
Sign up for our weekly BETTING INDUSTRY REVIEW to stay updated with the latest trends and key developments in the world of sports data and betting. You can do it by filling out the form below.
PROCESSING OF THE DATA
Pursuant to Article 13.1–13.2 of Regulation (EU) 2016/679 of the European Parliament and of the Council of 27 April 2016 on the protection of natural persons with regard to the processing of personal data and on the free movement of such data, and repealing Directive 95/46/EC ("GDPR"), we would like to inform you as follows:
1) STATSCORE Sp. z o.o. with its registered office in Katowice 40-012 at ul. Dworcowa 2 is the controller of your personal data.
2) Your personal data will be processed for the purposes of the product trial process – in accordance with Article 6.1(a)–(b) of the GDPR.
3) Furnishing the personal data requested by STATSCORE about yourself is voluntary.
4) Your personal data will be retained for the duration of the Product development term but for no less than the retention period required under the law.
5) Your personal data will not be subject to automated decision-making or profiling.
6) You have the right to access the personal data held about you and to have your data rectified or erased or to restrict or to object to the processing as well as the right to data portability. If your personal data is processed under Article 6.1(a) of the GDPR (i.e. processed on the basis of the consent you have given to the processing), you may withdraw your consent at any time without any impact on the lawfulness of the processing carried out before your consent was withdrawn.
7) You may lodge a complaint in respect of the processing of the above data to the President of the Office for Personal Data Protection (PUODO).