You don't change the winning team – that's the rule that everybody knows in the world of football. You also don't change STATSCORE's TeamCenter after you've seen it in action! Sporting Clube de Portugal has decided to extend their collaboration with STATSCORE as the provider of official sports data through the 2020/21 season!
STATSCORE's TeamCenter has once more proved to be an indispensable asset for one of the world's top sports organisations. After having successfully used this amazing sports data solution during the 2019/20 season, Sporting CP has decided to prolong the contract for the next season!
What's so special about STATSCORE's TeamCenter? The list of reasons why sports clubs are appreciating this platform goes on and on: the most accurate data, advanced statistics, in-depth information on key match events, standings and H2H comparisons, detailed pre-game data, live trackers… In fact, it provides a team's fans and followers will all they need – in one place!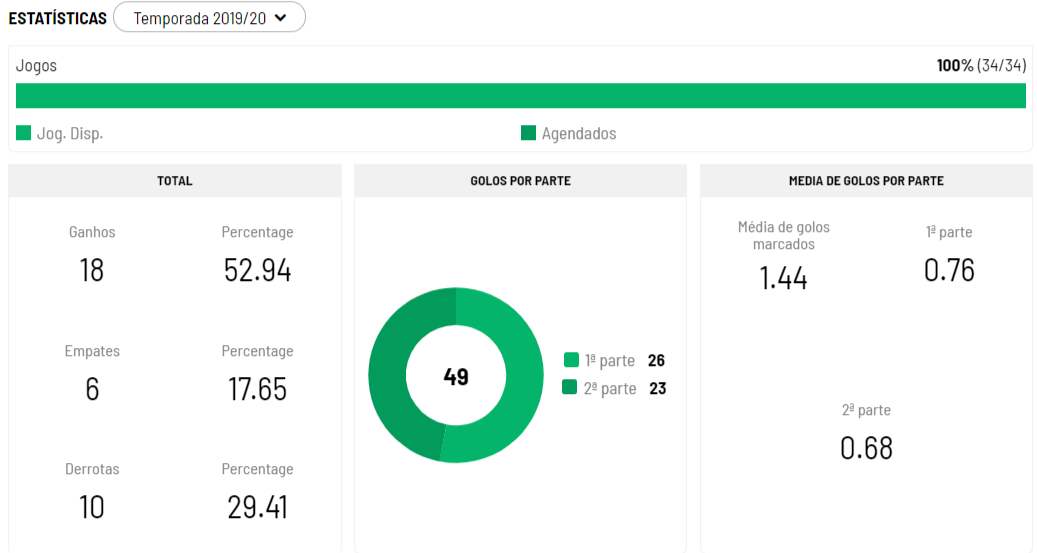 And all of it is presented in the most visually compelling way! That's a truly unbeatable statistical experience!
Sporting CP will keep using STATSCORE's data to provide their fans will the most exhaustive data related to their games both in domestic competitions and in the Europa League ties.

This is how the professional sports clubs can easily benefit from STATSCORE front-end solutions, which on one hand keep the supporters entertained and willing to come back for more, and on the other hand, allow the sponsors to promote their brand.
We hope this season will bring amazing moments to the Leões and all their fans – and that they will be able to experience it even more fully through STATSCORE's statistics and data!
Find out more!
Learn more about how STATSCORE supports sports organisations. Drop us a message at cst@statscore.com or let's talk on LiveChat!