Sports data is an amazingly valuable asset today. It allows media and broadcasters to attract fans by bringing them as close to the game as possible. It makes in-play sports betting possible, and it serves as a basis for operating fantasy sports leagues. It's exactly what sports leagues, clubs, broadcasters and bookmakers need. But of course, not just any kind of data – we're talking about the most relevant and accurate data there can be! Let's learn more about official sports data with STATSCORE!
Reliable sports data for leagues and clubs
Sport leagues around the world recognise that the statistics, information and data about their games is something that creates unique added value for their fans, but also for broadcasters, media outlets, and bookmakers. This kind of sports data has to be gathered and compiled in a professional manner to make sure it's always trustworthy, accurate, and as up-to-date as possible.
That's where official data providers enter the stage. And among them, of course, STATSCORE, which keeps developing the biggest sports data centre in the world.
We are proud to deliver the highest-quality data to some of the top professional sports competitions around the world!
Learn more about our official data for Fortuna 1 Liga!
Official sports data collected directly from the venues!
Collection and compilation of official data by STATSCORE meet the highest standards set by the sports industry.
It is done by our professional and experienced team of scouts who are watching all the games played within a league. They are responsible for gathering and delivering the detailed game data, and they sure know how to do it quickly and effectively!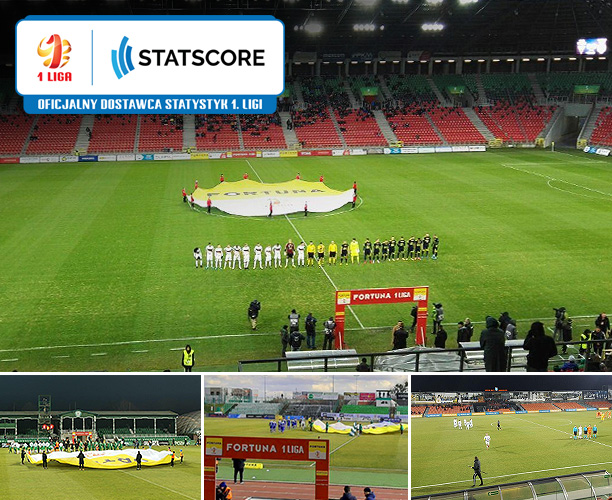 Moreover, they are the only ones who have the exclusive rights to collect such data from the stadiums! Once the data is entered, Scouts Quality Controllers kick in to make sure that the quality and consistency of official data meet the highest standards.
Scouts are able to collect information about all the aspects of the game – every action, every shot, corner kick, yellow or red card, every substitution… When the game is on, the data is ceaselessly gathered, verified, and delivered!
Livescores and matchcenters – how is the data displayed?
Without the scouts' amazing work in the stadiums, it would, of course, be impossible to provide reliable real-time sports data. But gathering and verifying the data is just one part of the whole process!
The things that are happening on the field (or court) need to be displayed in a clear and intuitive manner, to allow fans to immediately grasp the flow of the action.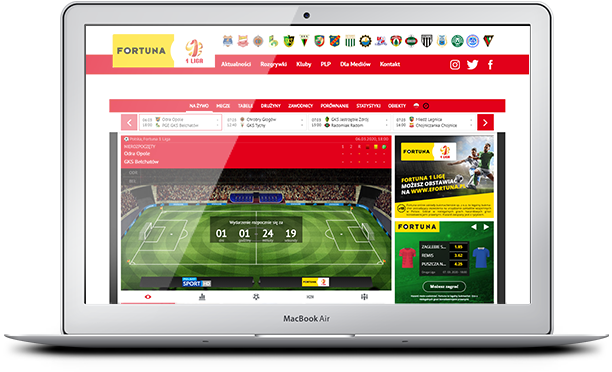 That's why STATSCORE provides leagues and teams with beautifully crafted and customised LeagueCenter and TeamCenter solutions, where everyone can access LIVE stats, standings, squads, pre-match comparisons and innovative events animations!
Top statistical experience for the fans
STATSCORE's matchcenters and live trackers make it possible to stay in touch with all the action happening on the field.
What's more, our specialists provide leagues and their teams with even more comprehensive solutions by delivering statistical previews of the matches, infographics and comparisons filled with match data. Needless to say, it can be accessed on any device or operating system.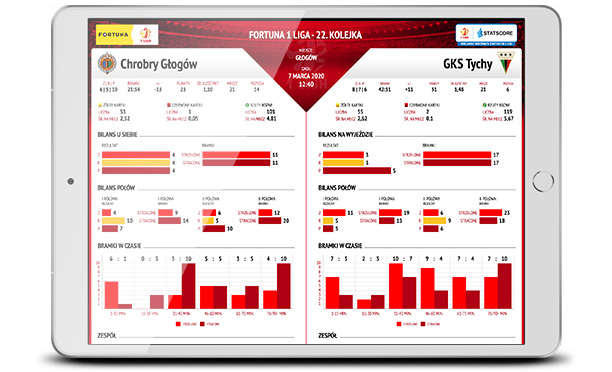 Speed of the sports data, its quality and accessibility – that's in the DNA of what STATSCORE is about.
It's no wonder that when leagues start using these solutions, they are able to engage and attract more fans than ever before!
Want to find out more about STATSCORE and our products, just contact our Customer Success Team at cst@statscore.com or use the LiveChat service on our website. We will be more than happy to schedule a call and discuss how we can help your organisation!