The future of the sports betting business is already here, and it's undoubtedly driven by STATSCORE's groundbreaking products. What can they do for Sportsbook Platform Providers? Sign up for our webinar that will be held on November 23, 3 PM CET,  to find out!
What's behind the revolution sweeping through the world of sports betting? And how can you harness its power to boost your sportsbook business? STATSCORE's Jakub Myszkorowski will be there to explain it all in our new webinar. Don't miss it!
Date: November 23, 2021
Time: 3 PM CET
In the course of the event we will look into the following questions:
How has STATSCORE mastered serving the world-leading betting platforms with our front-end products?

What are the key benefits for Sportsbook platforms?

How do STATSCORE's products bring the future today?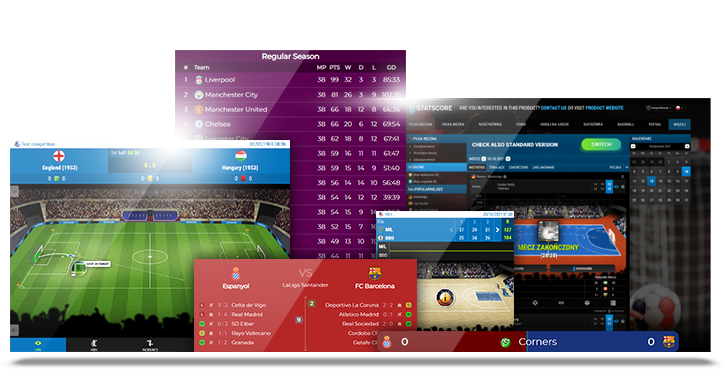 Moreover, we will study the use cases of the greatest ventures of the industry who have already benefited from the cooperation with STATSCORE.
Learn more about STATSCORE's offer for Sportsbooks. 
The event will be hosted by Jakub Myszkorowski, STATSCORE's Chief Commercial Officer and experienced betting industry expert. 
The webinar is FREE for STATSCORE newsletter subscribers. There are 50 spots for the audience. Do not allow others to leave you behind!
Sign up for our weekly newsletter and stay updated!
ABOUT STATSCORE
STATSCORE's mission is to build the biggest sports data center in the world.
The company provides the highest-quality sports data and statistics in the form of widgets, minisites, and feeds. It supports sports fans and organizations, media outlets, and bookmakers, by offering reliable live data, in-depth statistics, and attractive visualizations. The company employs a global team of highly-trained scouts, who deliver the most accurate and trustworthy data in real-time.
STATSCORE's products are used by leading businesses around the world, including sportsbooks, bookmakers, and media organizations. The company is also the official data provider for sports leagues, such as PGNiG Superliga and Futsal Ekstraklasa.
In 2018, STATSCORE was recognized as one of the 50 fastest-growing technology companies in Central Europe (Technology Fast 50 CE).