Once your organization becomes a regular part of the betting industry, you can start thinking what else you can do to make sure that at the end of the month the incomes are higher than the costs. Let STATSCORE provide you with three tips that can make your life easier.
CREATE BETTER LIVE ODDS
More and more fans are willing to spend their money on betting while the games are being played. To keep them encouraged to do it, you need odds that on hand offer people some tempting chance but on the other remain safe for your business. It is easier to find the right balance, when you are using the fast and secured feed for the LIVE incidents provided directly from the venues. Uninterrupted and created in less than 2 seconds from the moment, when an incident takes place, our data in ScoutsFeed comes to you right on time. It has all, what you need from your livescore feed.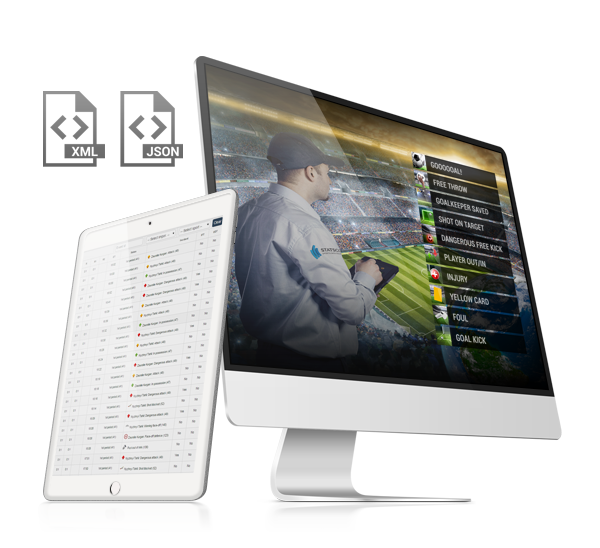 INSPIRE USERS BEFORE THE GAMES START
We all agree that LIVE betting becomes a thing. It does not mean, that at the same time you may stay less focused on the pregame possibilities. To bet before the matches start, people need two things, correct information gathered in one place and attractive display for the sports data.
STATSCORE came with both in one solution – PrematchPro (earlier known as PrematchCenter). Our great widget provides all the key data for both competing sides, streaks, stats, head to head and even hints based on the big data analysis! All served in great visual form and in a widget that will display fine no matter what device is used. Last but not least – do not forget about mapping we provide to match your ID's for the odds.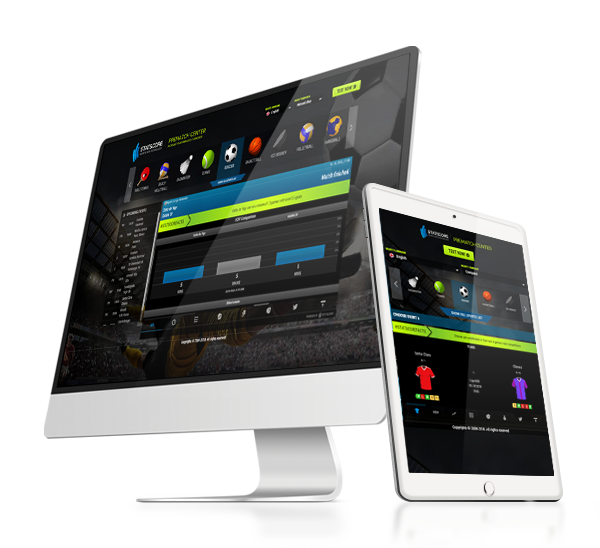 Experience more: visit PrematchPro demo to see how great does it look!
TURN THE LIVE BETTING INTO A FESTIVAL OF GAMBLING
Coming back to the LIVE events – all users have to remain inspired to keep on betting, while the games progress. Text info about the incidents, that take place during matches, is not enough to keep anyone aroused anymore. Instead of giving your user the absolute minimum, join us in providing the maximum. Together we can offer them the experience that will keep them thrilled and make them bet aggressively!
LivematchPro, STATSCORE's beautiful widget developed to change following the games in progress into a complete new experience, can provide you with the help you need. Easily mapped on our side, provided with all the key incidents presented with breathtaking animations and available with multiple templates to choose from – is there anything else that you may have ever needed? No surprise that this is the most popular STATSCORE's product amid our betting partners.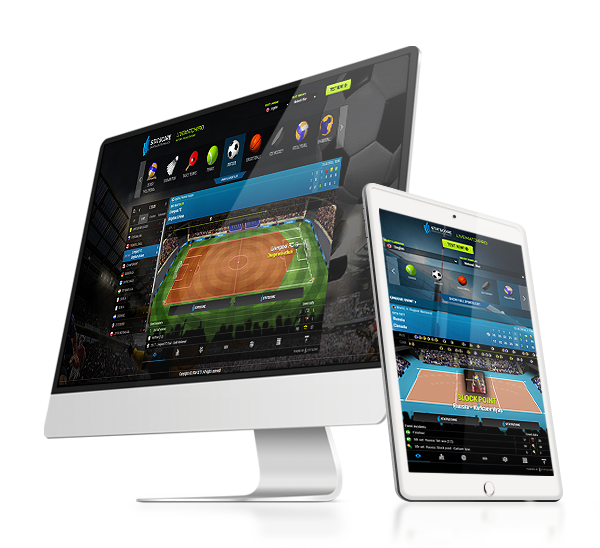 Read more: learn about the main 5 benefits of LMP for the betting organizations.
Experience more: visit LivematchPro demo to see how great does it look!
If you want to get in touch to find out more, just contact our Customer Success Team at cst@statscore.com or use the LiveChat service on our website. We will be more than happy to schedule a call and discuss how STATSCORE's services can help your organization!