So you may have heard that STATSCORE has released a brand new set of sports widgets named StatsWidgets but you still wonder what is the main difference between them and the well-known and successful products: LivematchPro and PrematchPro. Let us guide you by answering a couple of questions that could have arisen in your agenda.
Are these products the same?
Certainly not. While the idea of LivematchPro and PrematchPro remains unchanged, as it is to provide the full, extended widget for both: live and upcoming events, StatsWidgets offer a rather selected set of data for a chosen area to boost the interest in the sports events and competitions.
So, in the first case, the purpose is to offer extensive access to the data for sports events, while in the latter, the goal is to provide a quick look at one area of data related to matches or whole tournaments. In other words – LivematchPro and PrematchPro remain three-dish dinners plus a dessert, while each of the StatsWidgets separately offers a sweet doughnut. Tasty and fast to eat.
Thanks for asking, Pal. We have the following types of StatsWidgets in stock for you: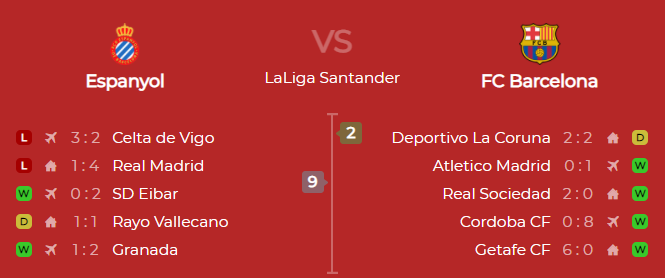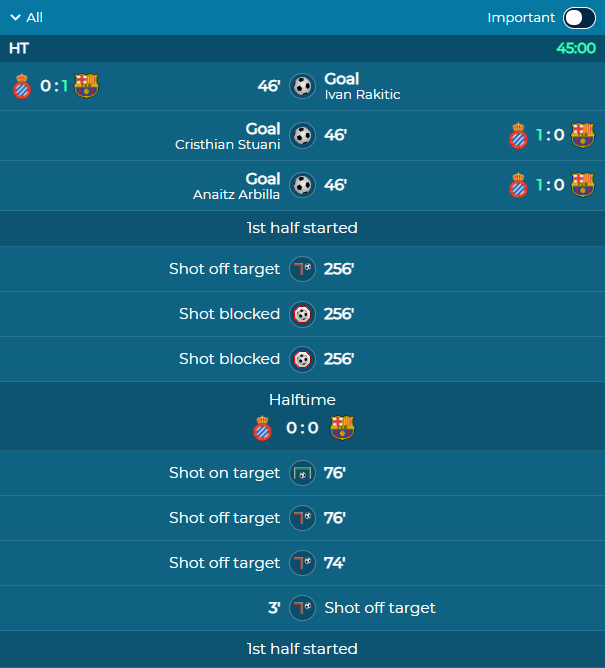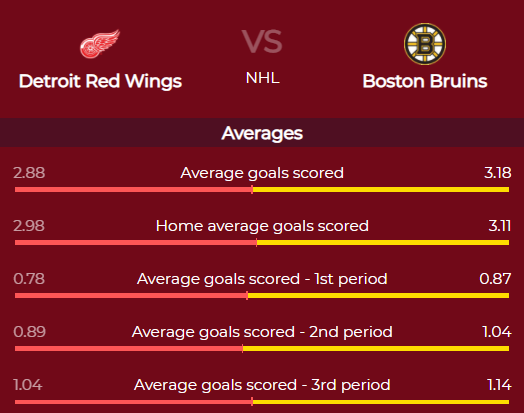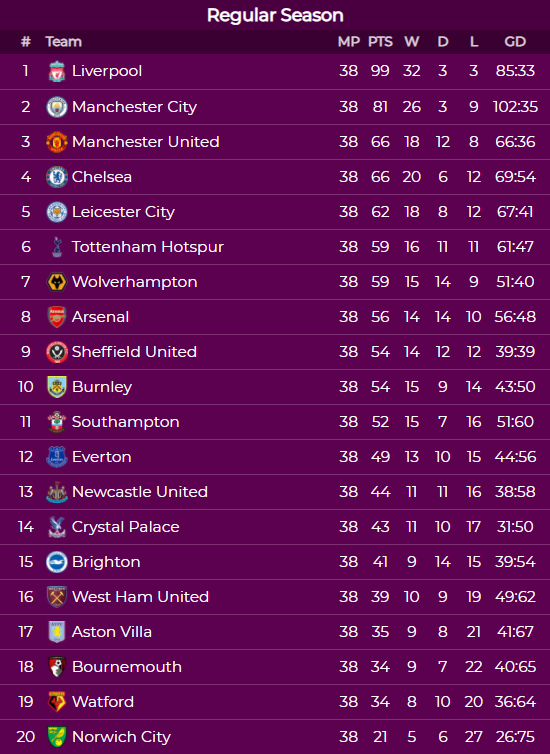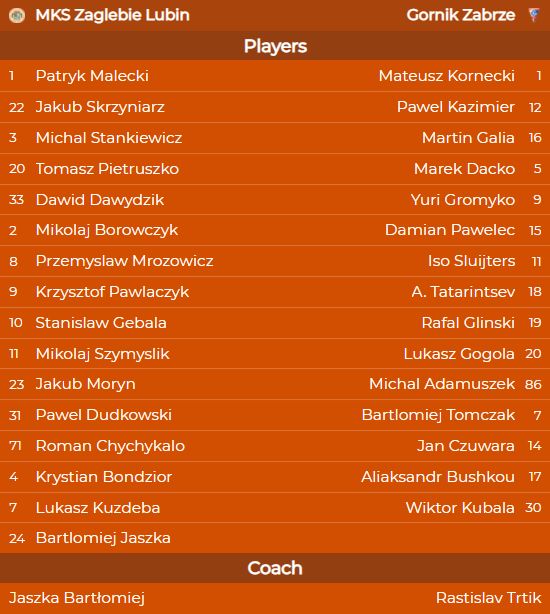 Why should I choose StatsWidgets?
Another great question. We are glad you put it here! The answer is as simple as the idea behind StatsWidgets. We developed them to allow you to make your work easier and to give your users more data presented in a comfortable and friendly way. The first one is obtained by providing you with small and deeply customizable widgets that you can build on your own with a simple online tool, so your work on internal development is limited to embedding the ready-made solution within your existing ecosystem.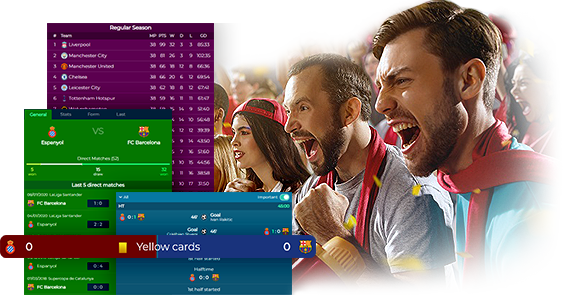 We know that it is a kind of information you need to provide anyway so why invest so much into inhouse development as the existing and proven tool is here on hand? Then there is the second goal: make sure that your users get all the data they need, when they need it, and in the way they need it to be served. Well, StatsWidgets. What else can we say?
How easy is it to customize StatsWidgets?
A lot / extremely / totally – choose your own answer after testing it. We made sure to create a product configurator to allow you to be the one behind the wheel. All you need to do is sit comfortably, take a sip of coffee and choose the type of widget you wish and then configure the colours, fonts, and decide what is seen and what you prefer to keep hidden. It is as simple as it could have only been.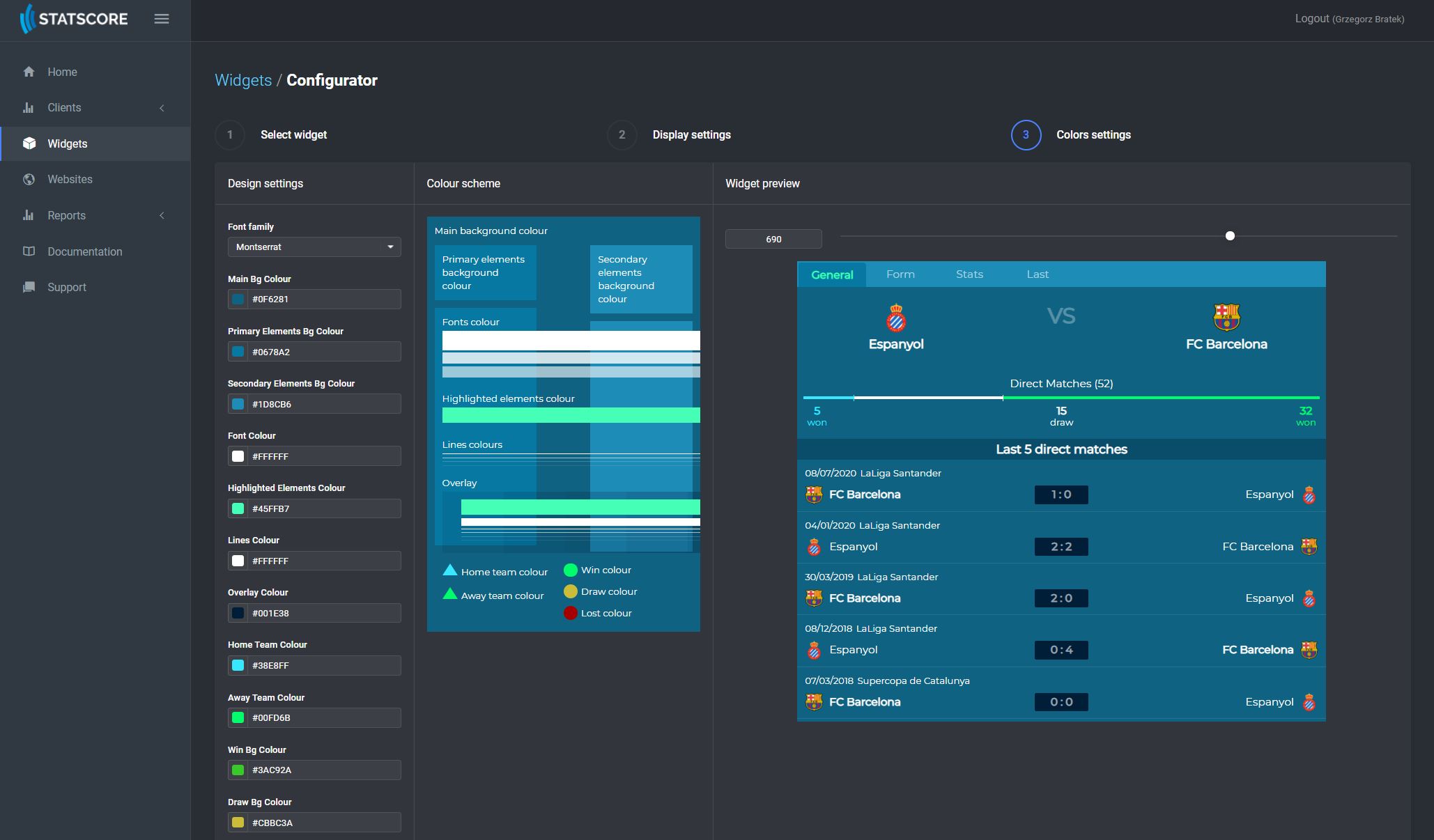 Another good news is that both – the new versions of LivematchPro and PrematchPro are now backed with the same online configurator that you can use to create your own template of the products!
For whom were StatsWidgets created?
You might know that STATSCORE has been a longtime betting industry provider of raw sports data including live scouting from the venues and perfect front-end solutions. Nothing has changed in this area but we wanted to come up also with something that media websites could exercise to increase their traffic and satisfy the users. StatsWidgets are pretty and simple to be used by casual sports fans (not only the die-hard data ultras!) who want to get the easy answer for basic questions, not the rocket science explained with numbers.
Is there anything that STATSCORE offers with LivematchPro and PrematchPro but does not put into StatsWidgets?
Yes. Let's imagine that both LivematchPro and PrematchPro are two birthday cakes. StatsWidgets are nice, big slices of them. They offer something that you can find within these top two and beyond but they do not get to the complexity of merging all the data into a longer story. While LivematchPro and PrematchPro primary goal remain to be the ultimate source of the data and stats for punters, StatsWidgets purpose is simple: give the short answer for a short question.
And another 'yes'. There is a second difference. The beautiful 2D/3D animation of a live event remains an unrivalled characteristic of LivematchPro as it won't be offered amid StatsWidgets. The reason behind this decision is that we want to give you a choice: if you prefer to keep the users engaged with a single event longer and deeper you choose LivematchPro and if you want them to get the basic info and not stay at a single event screen too long StatsWidgets will provide the immediate help.
| | | | |
| --- | --- | --- | --- |
| | LIVEMATCHPRO | PREMATCHPRO | STATSWIDGETS |
| Online configurator | | | |
| Number of sports | 17 | 20 | 14 |
| Live 2D/3D animations | | | |
| Live scoreboard | | | |
| Standings | | | |
| H2H | | | |
| Extended stats for a single event | | | |
| Full support | | | |
| Multiple tabs | | | |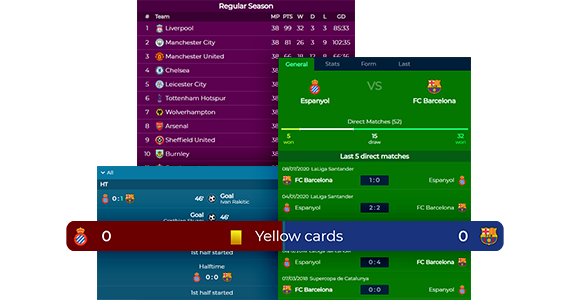 Find out more!
Drop us a message at cst@statscore.com or let's talk on LiveChat!
You may also want to sign up for our weekly BETTING INDUSTRY REVIEW to stay updated with the latest trends and key developments in the world of sports data and betting. You can do it by filling the form below.
PROCESSING OF THE DATA
Pursuant to Article 13.1–13.2 of Regulation (EU) 2016/679 of the European Parliament and of the Council of 27 April 2016 on the protection of natural persons with regard to the processing of personal data and on the free movement of such data, and repealing Directive 95/46/EC ("GDPR"), we would like to inform you as follows:
1) STATSCORE Sp. z o.o. with its registered office in Katowice 40-012 at ul. Dworcowa 2 is the controller of your personal data.
2) Your personal data will be processed for the purposes of the product trial process – in accordance with Article 6.1(a)–(b) of the GDPR.
3) Furnishing the personal data requested by STATSCORE about yourself is voluntary.
4) Your personal data will be retained for the duration of the Product development term but for no less than the retention period required under the law.
5) Your personal data will not be subject to automated decision-making or profiling.
6) You have the right to access the personal data held about you and to have your data rectified or erased or to restrict or to object to the processing as well as the right to data portability. If your personal data is processed under Article 6.1(a) of the GDPR (i.e. processed on the basis of the consent you have given to the processing), you may withdraw your consent at any time without any impact on the lawfulness of the processing carried out before your consent was withdrawn.
7) You may lodge a complaint in respect of the processing of the above data to the President of the Office for Personal Data Protection (PUODO).