We're proud to inform that STATSCORE's long-standing partnership with Slovenian PrvaLiga continues to thrive, as our company will remain the competition's Official Sports Data Provider.
STATSCORE will continue to serve as the official sports data provider for the top-tier Slovenian football league, PrvaLiga.

PrvaLiga fans and followers have already enjoyed access to a diverse range of key sports data and statistics through STATSCORE's advanced solutions. We are proud to see how the continued partnership with Slovenian PrvaLiga further solidifies the company's position as a leading provider in the industry.
LeagueCenter
Full access to LIVE stats, standings, squads, and pre-match comparisons!
As part of the agreement, the tailored LeagueCenter platform, featured on the league's official website, will continue to provide all essential data, including live stats, standings, pre-game data, comparisons, and event animations.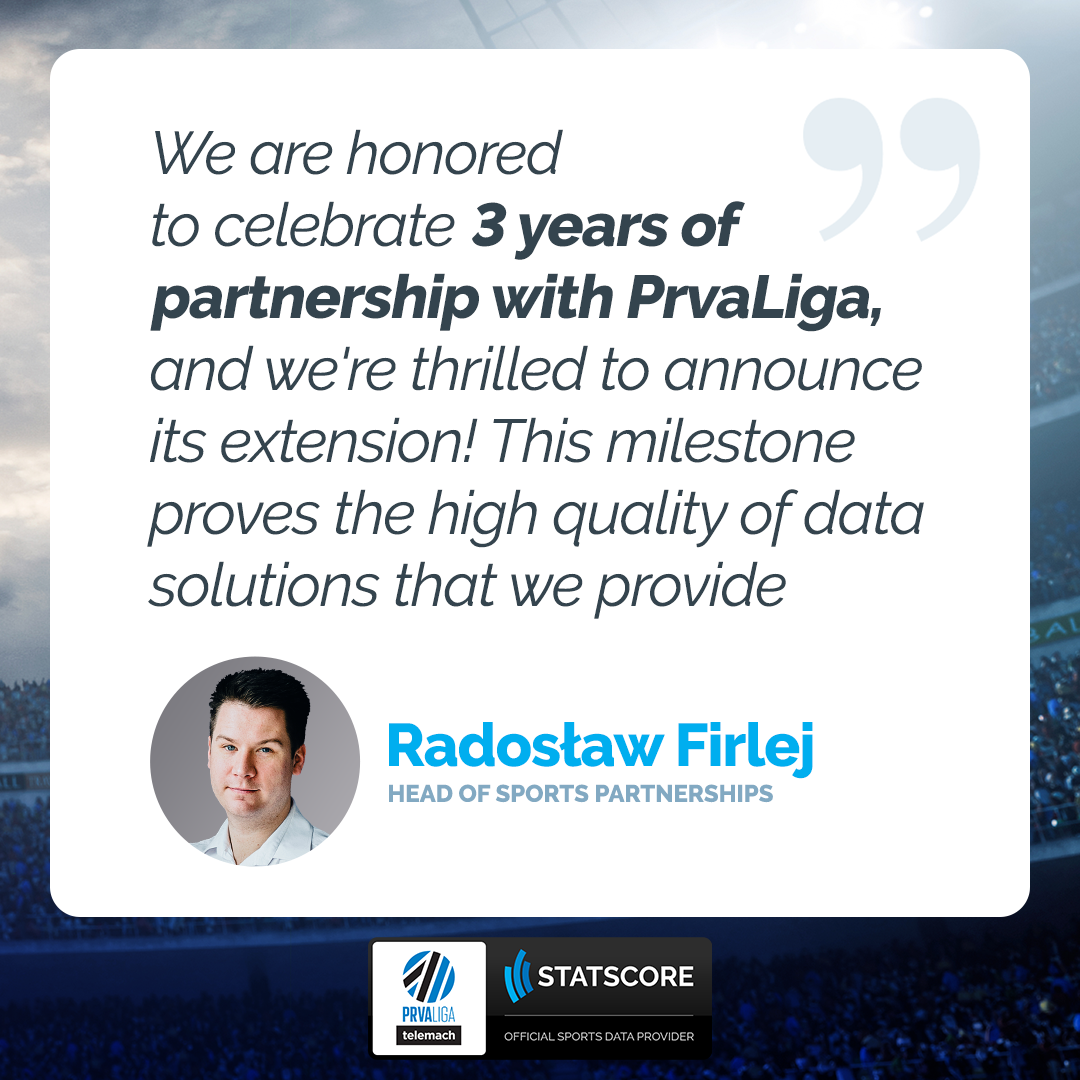 We are honored to celebrate three years of partnership with PrvaLiga, and we're thrilled to announce its extension! This milestone proves the high quality of data solutions that we provide – said Radosław Firlej, STATSCORE's Head of Sports Partnerships.
LeagueCenter is a renowned solution that was already employed by some top leagues and competitions, including Slovenian Prva Liga, Fortuna 1. Liga and PGNiG Superliga. Its comprehensive features help attract and engage more fans and viewers, contributing to the growth of leagues' revenues.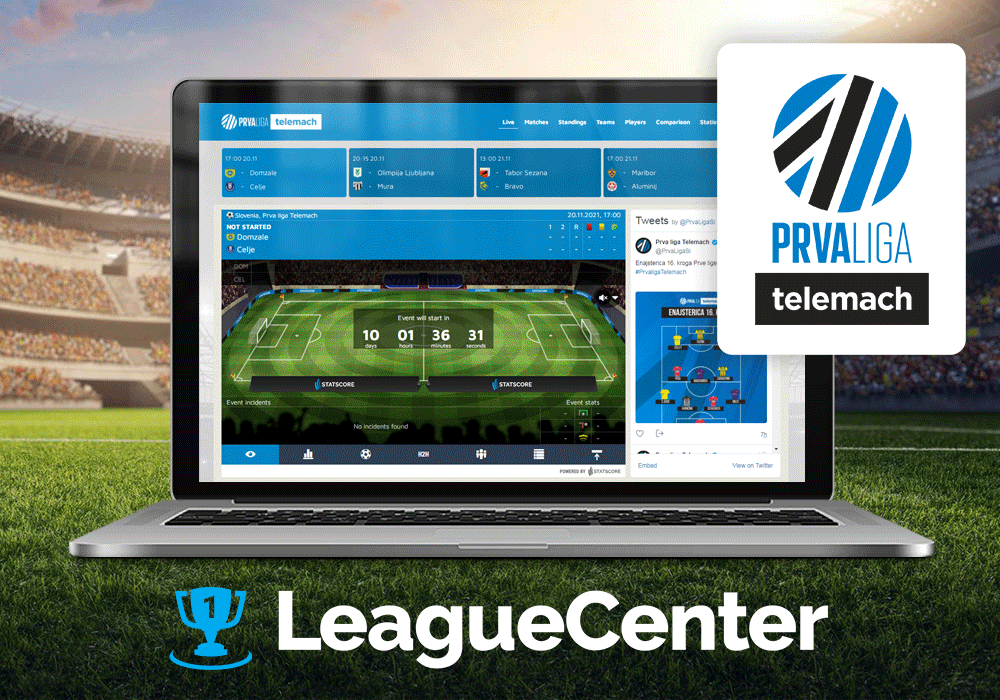 Apart from the renewed agreement with the PrvaLiga, STATSCORE will also provide data for the official fantasy football league of Montenegro. 
Being part of the development of fantasy football leagues like this presents a fantastic opportunity for STATSCORE, and we are thrilled to contribute to the growth of this dynamic sports sector – said Radosław Firlej.
Find out what STATSCORE can do for your sports organization!