STATSCORE will remain the official data provider for Fortuna 1 Liga, Polish First League of Football, for the following two seasons.
After over a year of delivering advanced sports data solutions, match centers, and statistical visualizations for the league and its clubs, the collaboration has been prolonged for two more seasons.
– We're pleased to extend our collaboration with STATSCORE. The last year and a half of our joint work has shown that statistics are crucial for the fans, who want to learn all the nuances and be as close to their teams as possible – said Marcin Janicki, chairman of Fortuna 1 Liga.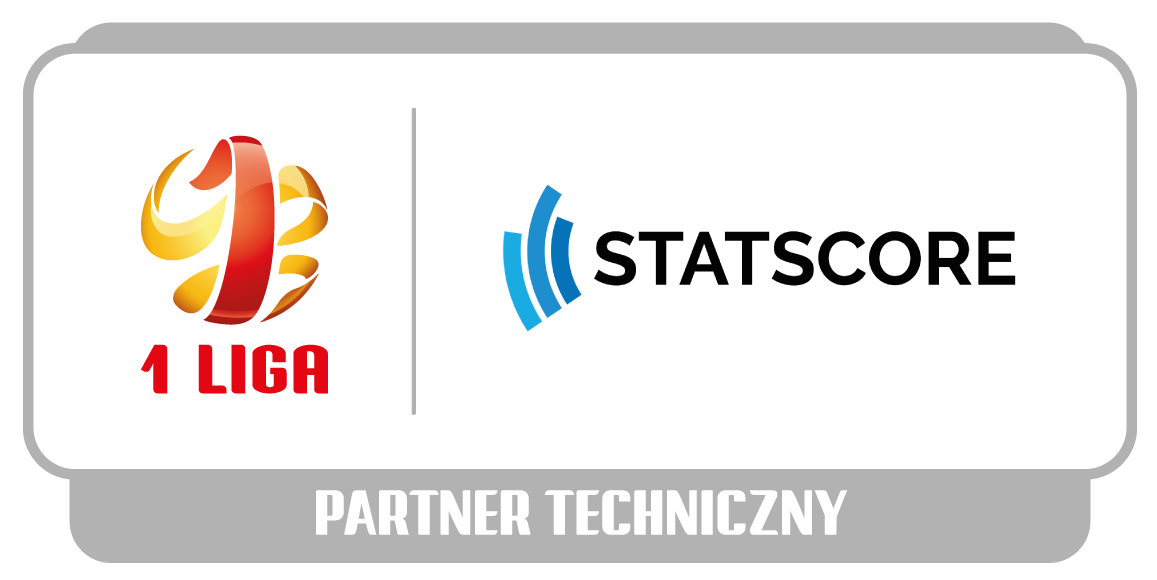 The partnership started in 2020 when Fortuna 1 Liga became the first professional football league to choose STATSCORE's as their official sports data provider. Detailed match data has since then been provided in real-time by professionally trained teams of STATSCORE's Scouts, operating directly from the venues.
– We're glad that STATSCORE has managed to win the trust of our partners from Fortuna 1. Liga, and that we will be able to continue for the following two years to collect statistics as their official data provider. This is one of the key partnerships in the perspective of the development of the company. By supporting the growth of the second tier of football in the country, we want to showcase opportunities of creating amazing sports stories through the use of data. I hope that both the organizers of the league and everybody working in the participating clubs, as well as the army of football fans, have got a wonderful season in front of them. We're ready for it! – said Tomasz Myalski, CEO of STATSCORE.
The league has been using STATSCORE's sophisticated LeagueCenter, as well as eighteen customized TeamCenters implemented on specific club's websites, to provide its fans with the most satisfying sports data experience.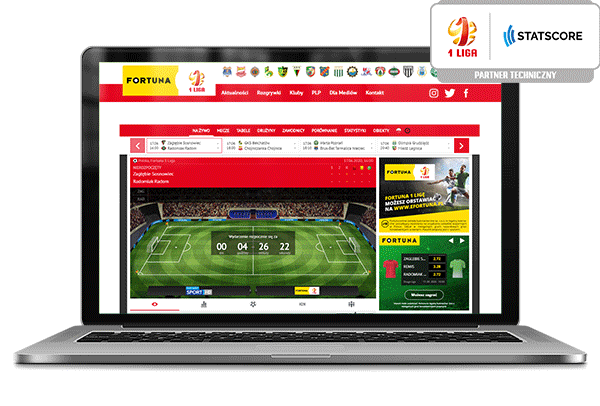 The data gathered by STATSCORE includes information on each action taking place during a game, including shots, corner kicks, yellow/red card, fouls and substitution, as well as teams' lineups, head-to-head comparisons, data related to their previous games, and the league table. Moreover, thanks to the introduction of the second scout watching each of the games, the data collected by STATSCORE has been enriched with more detailed information, e.g. on shots (which player took a shot, which part of the body they used, distance, section of the goal the shot hit), and goals scored (was it a result of a free kick, penalty kick, positional attack, etc.) This unprecedented level of statistics and data has been presented through captivating visualizations and infographics.
Apart from Fortuna 1 Liga, STATSCORE is also the official data provider for numerous other sports competitions such as PGNiG Superliga, 2 Liga, Women Ekstraliga, and STATSCORE Futsal Ekstraklasa.
Sign up for our weekly newsletter and stay updated!
Find out more!
Learn more about how STATSCORE supports sports organizations. Drop us a message at cst@statscore.com or let's talk on LiveChat!