So as I promised last time, we have made one big new feature and it's the addition of reports for customers!
From now on it's possible to get a summary about your bookings. Within the summary you can see how the bookings are divided between the sports I.e. how many matches were booked for each sport.
Beside that you can find a list with all booked events for any month. The list can be filtered by sport, country, competition's short name and by the coverage type. It's also very convenient that you can see information about how the event was booked e.g. by autobooking or manually!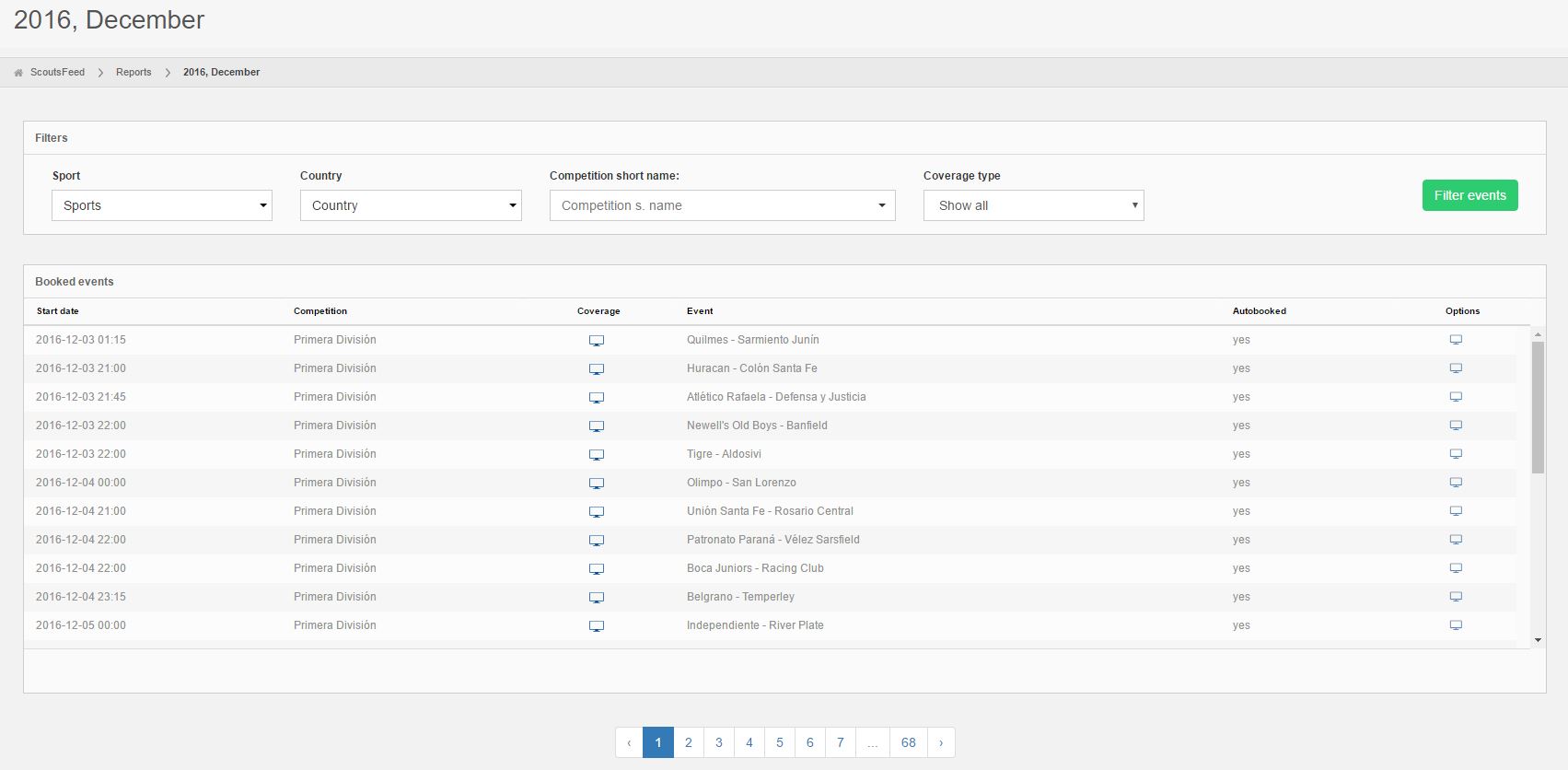 Other options available from this panel are: A link to the trader view for booked events and the ability to cancel bookings 24 hours before the match.
Another piece of great news… A new sport! Now Bowls is available in ScoutsFeed. All the emotions of, if the ball catches the jack (or kitty as you wish) are now available for you. Just book an event, open your trader view and watch our live transmission from the game. Making accurate odds has never been so easy!
Enjoy!