At STATSCORE we're constantly trying to improve our products to offer our customers up to date solutions. Lately, our products have gained many new features. In this entry we just mention the most important additions, that we have recently released.
ScoreFrame
eSports are gaining more and more popularity, so we're responding to the market's demand. We have introduced to ScoreFrame three eSports: Counter Strike, League of Legends and Dota 2. Thanks to this anyone can check the latest results from these games. And for your information, we're constantly adding new competitions to what we have in offer.
Experience more: visit ScoreFrame demo and learn about the eSports covered.
That's not all, we have also decided to change the sports menu. Based on our client's feedback, we have redesigned our previous solution, which took up a lot of space on the page, and introduced a new one, much more transparent and functional. Some of the sports (selected by the customer, who can now change the order whenever they feel the need) are shown in the main menu. Clicking on the MORE button will take you to the list of all sports ordered alphabetically.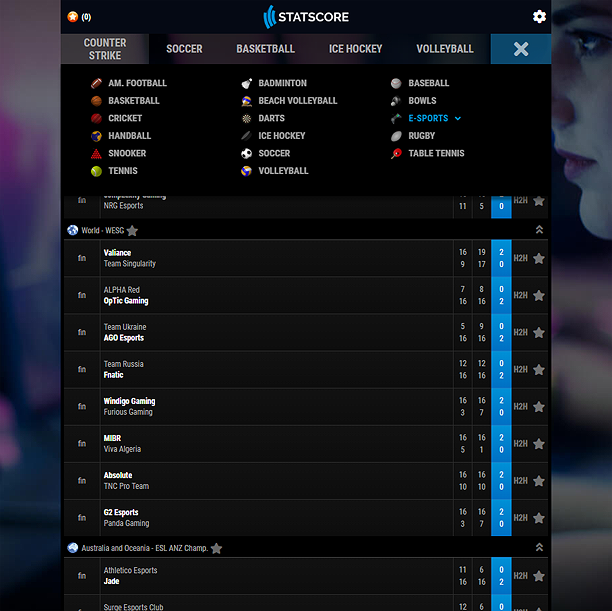 PrematchPro
Some time ago we added football team shirts to PrematchPro. This move turned out to be a great success, so we've decided to go further and add this solution to other sports too. From now, shirts are available for basketball, handball and baseball. We haven't forgotten about American football, but here we've chosen to display helmets instead of shirts. We believe this enriches our product even further.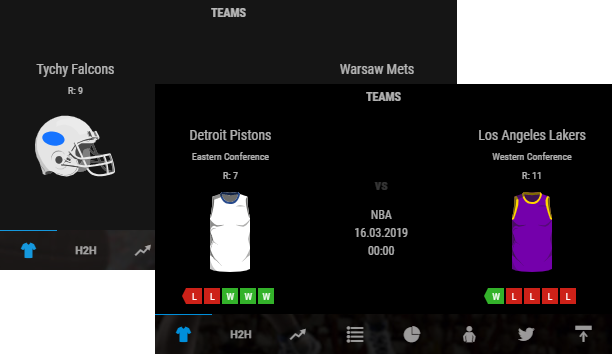 Experience more: enjoy the great shirts icons in PrematchPro.
LeagueCenter
One of our customers asked us to add a new statistic. What was our answer? Sure, we'll do everything to realize your request. We've made it, so now everyone can see, which player has had the highest number of assists this season. And that's just one of the many statistics we're offering in LeagueCenter.
If you want to get in touch to find out more, just contact our Customer Success Team at cst@statscore.com or use the LiveChat service on our website. We will be more than happy to schedule a call and discuss how we can help your organization!