Like it or not – we have to honestly say that the USA is a unique place on Earth. This applies to its politics, business, society, and culture. And of course to the world of sports, which is a crucial aspect of American life. STATSCORE takes a closer look at the most popular sports in the US.
Though basketball may be the most globally popular US sport (even if it was actually created in Canada), when it comes to American fans nothing can beat football (American football, of course)!
Sport
Major  league
TV viewing record
Favourite sport declared

(source: Gallup)

American football
NFL
111.9m
37%
Baseball/Softball
MLB
40.0m
9%
Basketball
NBA
24.4m
11%
Ice hockey
NHL
27.6m
4%
Soccer
MLS
27.3m
7%
TV viewing record measured for the greatest audience of events for each of the sports: 2016 Super Bowl, 2016 NBA Finals Game 7, 2016 World Series Game 7, 2014 FIFA World Cup Final, 2010 Winter Olympics Gold medal ice hockey game.
1. American football (NFL)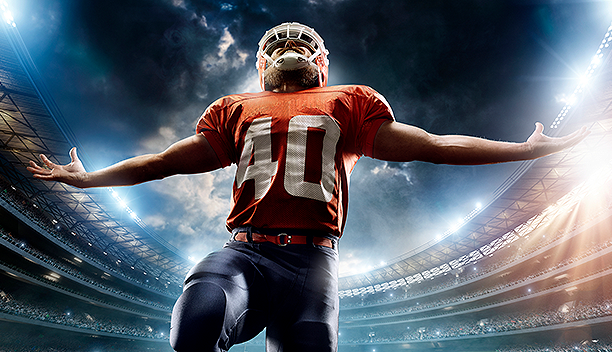 Sorry, soccer (or association football)! You won't beat that! In America, it's the NFL that brings success, fame, and money!
With 37% of Americans (source: Gallup) declaring that it's their favourite sport to watch, American football is without a doubt the most popular sport in the USA. The NFL also has the highest average attendance (67,591) of any sports league in the world!
The league consists of 32 teams, which are divided between the National Football Conference (NFC) and the American Football Conference (AFC). The 17-week regular season starts in September and ends in December, with every team playing 16 games. Then it only gets bigger, as the best teams advance to the play-offs culminating in the Super Bowl, which in itself is the biggest annual sporting event in the country!
The NFL gets the highest TV ratings among all major sports, and it is seen as part of American culture to spend Sunday afternoons watching football.
The Super Bowl Sunday, when the final game of a season is held, has, in fact, become a sort of an unofficial holiday. Almost everyone celebrates that day, even if they are not interested in football. In 2014, a record 167 million people watch the game! Super Sunday even has its own traditions when it comes to food – about 1.25 billion chicken wings, and 8 million pounds of guacamole are consumed that day.
2. Baseball (MLB)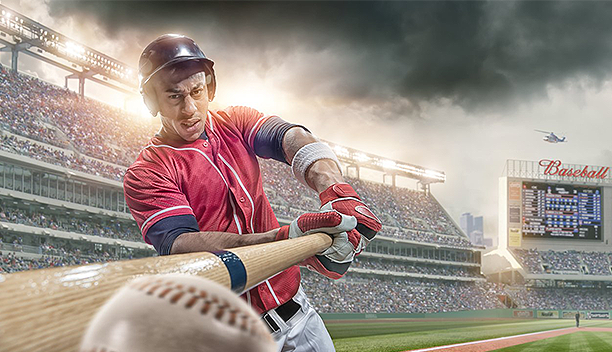 Although America football is the most-watched sport in the US, many Americans would argue that it's baseball that really captures what their country is all about, with the experience of witnessing a grand slam home run, the tradition of attending the games with your children, and rivalries like New York Yankees vs. Boston Red Sox.
In fact, MLB is the oldest of the major sports leagues in the US. It was founded in 1903 but its roots (National League) take us back as far as to… 1876! It's been with America through its defining moments – from Jackie Robinson breaking the colour barrier in 1947 to the first post-9/11 Mets' game marking the return to normalcy.
Now, that's some history you've got there!
Engage American fans with STATSCORE's LIVE trackers!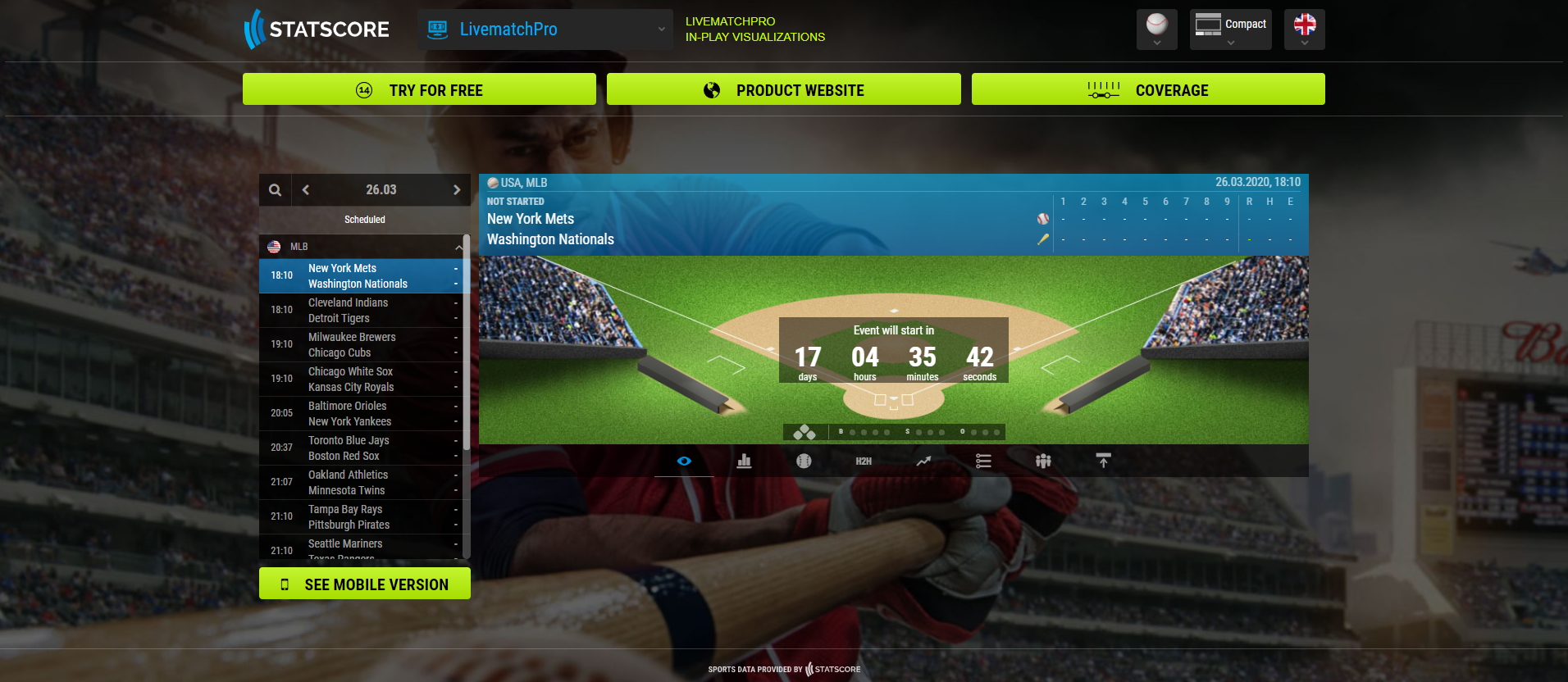 The league is contested by 30 teams (29 in the US, and 1 in Canada), divided between National League and American League. Each team plays 162 games in the regular season and 5 teams in each league advance to a postseason tournament that ends with the World Series.
3. Basketball (NBA)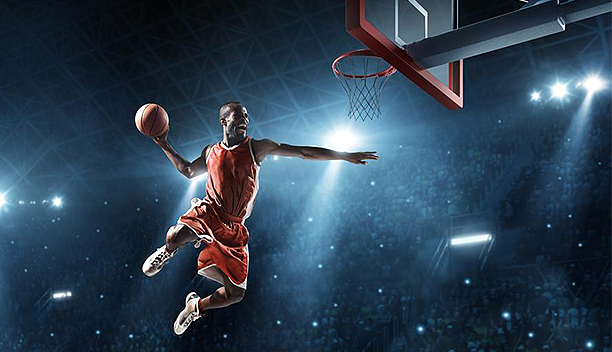 Basketball is the third most popular sport in the US, and it is the one that is most widely followed by sports fans outside of that country.
Throughout its history, the game has had its share of problems, but it was successfully reformed by NBA's longtime commissioner David Stern. And with stars like Charles Barkley, Patrick Ewing, and of course, Michael Jordan, the league has become enormously popular worldwide in the 1990s.
Currently, 11% of Americans say that basketball is their favourite sport, and more than 26 million actually play the game themselves (more than any other team sport).
Check out STATSCORE's LIVE basketball trackers!

The NBA is currently composed of 30 teams (29 in America, and 1 in Canada), divided between Eastern Conference and Western Conference. Each of the teams plays an 82-game regular season, and the best ones advance to the play-offs.
4. Ice hockey (NHL)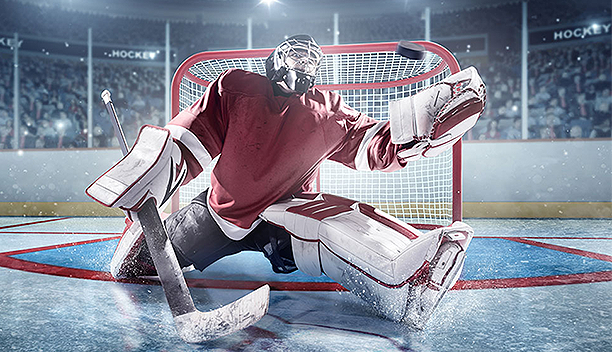 Ice hockey has traditionally been considered the fourth of the US sports, although it has always been much less popular than American football or baseball.
However, the game of hockey is widely followed especially in the northern US states, and in Canada.
The National Hockey League is currently contested by 31 teams, divided between Eastern Conference and Western Conference. The best teams advance to the play-offs to fight for the Stanley Cup, which is considered by International Ice Hockey Federation be one of the "most important championships available to the sport".
4% of Americans say that ice hockey is the favourite sport to watch, which means that it has already been overtaken by… football (or, soccer!)
5. Soccer (MLS)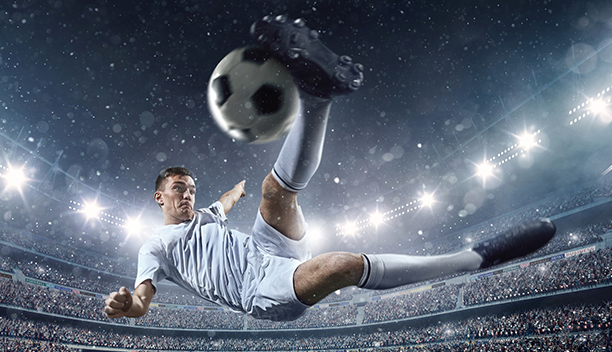 It has taken many years for soccer to join the Great Four American Sports. We all know these stories – too boring, too few goals, why can't they use their hands…
After many attempts, however, it now seems that football (soccer) is really gaining traction in the US.
In fact, currently, 7% of Americans say that soccer is their favourite sport to watch (and when it comes to TV watching records, it has almost reached the level of ice hockey).
Since its establishment in 1996, MLS has been expanding many times to include more teams and engage more fans. In 2020, two more teams, Inter Miami CF and Nashville SC,  joined the competition which now has 26 participating teams.
MLS matches are attended by an average of 20,000 fans, which is the third-highest average attendance of any sports league in the US (only after NFL and MLB).
Attract them to your betting website with STATSCORE's trackers!
We can clearly see that there is a great future for soccer (is it really soccer, not football?) in America!
Sign up for our weekly BETTING INDUSTRY REVIEW to stay updated with the latest trends and key developments in the world of sports data and betting. You can do it by filling the form below.

PROCESSING OF THE DATA
Pursuant to Article 13.1–13.2 of Regulation (EU) 2016/679 of the European Parliament and of the Council of 27 April 2016 on the protection of natural persons with regard to the processing of personal data and on the free movement of such data, and repealing Directive 95/46/EC ("GDPR"), we would like to inform you as follows:
1) STATSCORE Sp. z o.o. with its registered office in Katowice 40-012 at ul. Dworcowa 2 is the controller of your personal data.
2) Your personal data will be processed for the purposes of the product trial process – in accordance with Article 6.1(a)–(b) of the GDPR.
3) Furnishing the personal data requested by STATSCORE about yourself is voluntary.
4) Your personal data will be retained for the duration of the Product development term but for no less than the retention period required under the law.
5) Your personal data will not be subject to automated decision-making or profiling.
6) You have the right to access the personal data held about you and to have your data rectified or erased or to restrict or to object to the processing as well as the right to data portability. If your personal data is processed under Article 6.1(a) of the GDPR (i.e. processed on the basis of the consent you have given to the processing), you may withdraw your consent at any time without any impact on the lawfulness of the processing carried out before your consent was withdrawn.
7) You may lodge a complaint in respect of the processing of the above data to the President of the Office for Personal Data Protection (PUODO).