First the official data provision agreement, then the naming rights sponsorship – the collaboration between STATSCORE and STATSCORE Futsal Ekstraklasa has been thriving for the past two years, and the future looks bright too. In today's interview Tomasz Myalski, CEO of STATSCORE, and Maciej Karczyński, the chairman of the league, discuss this fruitful partnership.
The collaboration between the sports data provider and the top-flight of futsal in Poland has certainly boosted the development of this discipline, and has been a major step towards its popularization. After two years of the partnership, Tomasz Myalski, CEO of STATSCORE, and Maciej Karczyński, Chairman of STATSCORE Futsal Ekstraklasa share their views on the role of sports data for the growth of the competition. 
– What is your assessment of the first two years of the collaboration between Futsal Ekstraklasa and STATSCORE?
Tomasz Myalski: – Several years ago we decided that STATSCORE's development should be strategically connected with becoming the official sports data provider for top sports leagues in Poland and around the world. It was clear for us that, as a company based in Katowice, our first steps would be to offer such partnerships to domestic competitions. We had started with PGNiG Superliga, a Polish handball competition, for which we have already been acting as the official provider for five years. In the meanwhile, we kept adding dynamically developing leagues to our portfolio. We've become the official provider for Polish 2. Liga and Women Ekstraliga, and for 1. Liga we've been operating as a technical partner. 
From this point of view, partnering with Futsal Ekstraklasa, and then becoming its official sponsor, was an obvious move for us to make. We've noticed the great potential of this discipline and the growing interest in the league's results both among fans and bettors. With them in mind, we want to continue to provide the fastest and most engaging sports data and visualizations. These two years have given us a chance to understand even better the needs of fans of this fabulous and spectacular game. Soon we will be announcing new deals regarding exclusive data provision to other futsal leagues in Europe.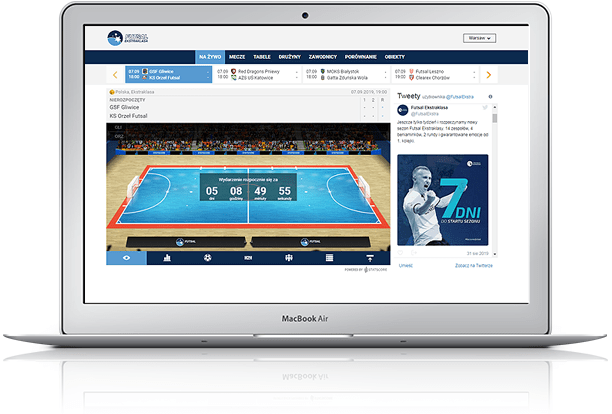 Maciej Karczyński: – During the last two years, we've been able to create a product that has been providing statistical value. In these years, and especially in the last season, the popularity, viewership and attractiveness of our league have been significantly growing. 
For me, these two years are proof of the development of both sides of the agreement. From the very beginning of our collaboration, I wanted to convince STATSCORE to become the naming rights sponsor of our league. The first year of STATSCORE's statistical support and live data from the matches has proved the potential lying in the Futsal Ekstraklasa. Our discussions were long, but always constructive. Each side knew exactly what we were looking for. Even the pandemic couldn't hold us back. Quite the contrary, it has demonstrated that we're ready to show matches live, and that it's an attractive product for businesses based on sports data and statistics. Apart from that, Tomek and I just liked one another a lot. We're on the same wavelength, and our partnership is rooted in trust and honesty. We know what we want and where we want to get. 
– What role do the official statistics play for a futsal league, and do they help the competition to develop?
Tomasz Myalski: – In 2021, no major sports league can afford to keep statistics and results at a low level by presenting them with delays or in a sloppy manner. The most characteristic feature of our times is the great competition to win users' attention – and this includes sports fans too. If futsal won't provide them with an attractive offer – which includes data that is delivered straight from the courts and provided in an appealing and comprehensive way – they won't be waiting forever, and will soon turn to stimuli provided by other competitions. Top team sports have been vying for fans' attention and their time, which is not stretchable. We are sure that sports storytelling can be made more exciting thanks to the statistics and by showing how they translate into the final scores.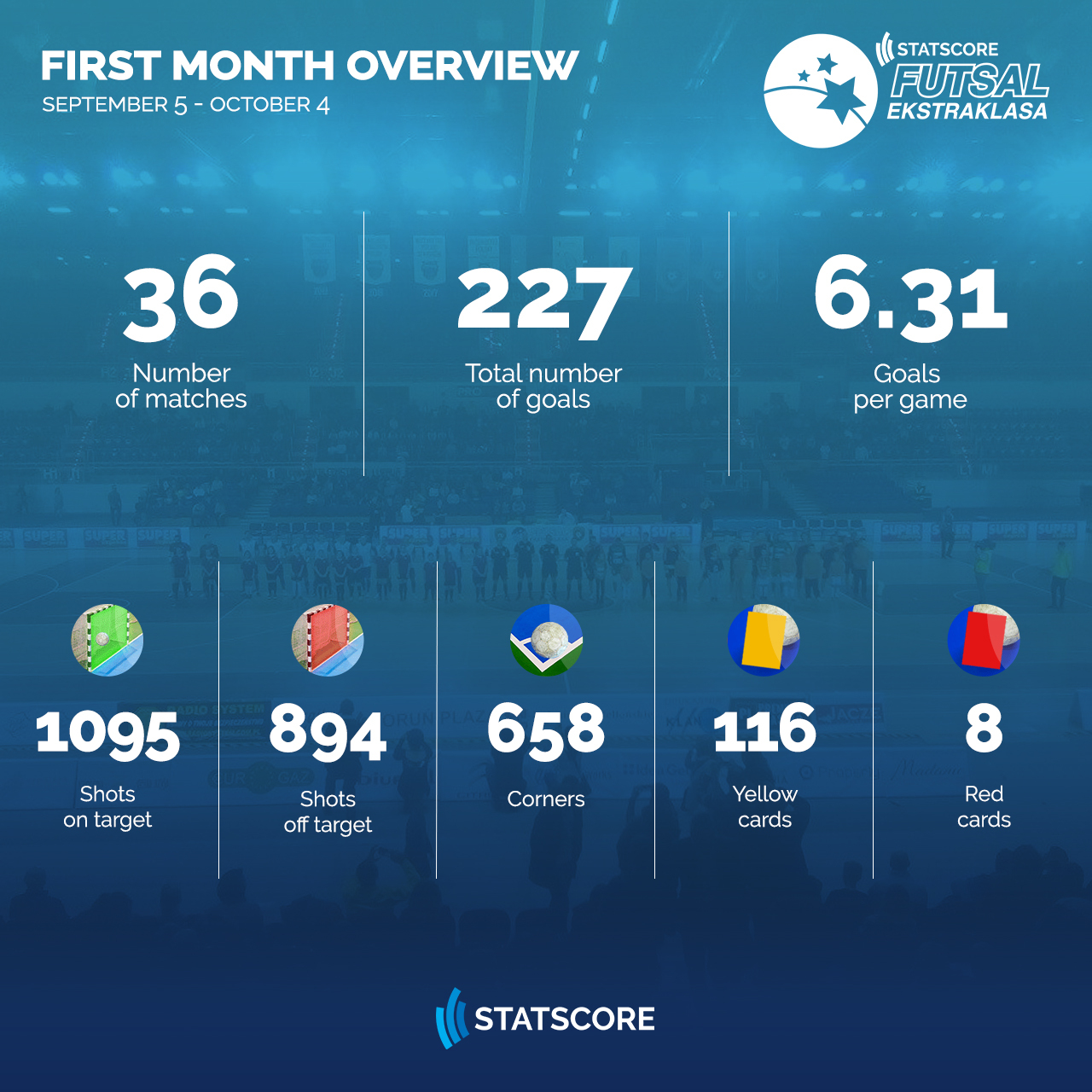 Maciej Karczyński: – You could compare the statistics to having air conditioning installed in your car. Without it, driving is harder and much less comfortable. When you have it, the attractiveness, and the price of the car, go up immediately. In sports, a discipline that wouldn't generate statistics just wouldn't count, its prestige would be much lower. That's why when we started this collaboration two years ago, I was happy that we would be able to add these air conditioning features to our league. This had a significant impact on the development of futsal. Today STATSCORE is our naming rights sponsor and we were able to launch a partnership with a renowned sports TV channel. These facts speak for themselves. We keep doing our job.
Sign up for STATSCORE's newsletter!
– Can high-class sports data be a factor attracting more fans and advertisers to a sports competition?
Maciej Karczyński: – Yes, it can. Today, the fans are very fussy. They want something more than just a match. They want to see some great pictures, watch a good TV show, and preferably have it all available in a smartphone app. They also want the numbers. Statistics allow them to live the game on a different level. They can analyze the match both before and after it starts, and look into specific players. They want to have the ability to look for the reasons behind their team's victories and losses. They want to live it through the stats.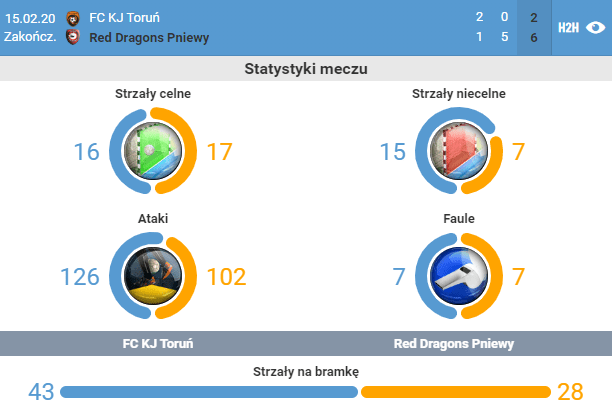 That's why they are so attracted to the numbers. It's also clear that our fans are willing to place bets. The stats are allowing them to estimate probabilities, and to make reasonable decisions. The same goes for the advertisers. Various companies are looking at different sports to provide them with the most suitable solutions. That's why high-class sports data is extremely important and can be used to attract not just the fans, but the sponsors too. That's the current mode of operation of STATSCORE Futsal Ekstraklasa.
Check out STATSCORE's LeagueCenter now!
Tomasz Myalski: – The question is not "if" but "how much". Currently, statistics are a kind of language through which sports can be communicated to the fans. Without them we get a sort of an unfinished picture, you could compare it to a comic book in which you can only see some characters and action, but in which all the context and content is lacking. Only by creating content rooted in what's happening on the court, and illustrating with the numbers what its impact will be on the game and the whole season, can we provide a full story. This, in turn, is what advertisers, who want their brands to be exhibited alongside high-quality statistics and expert analysis, are looking for. These are communicating vessels that interact dynamically. As a result, the sponsoring companies are looking for opportunities to be seen on platforms that we provide to partner leagues, such as the powerful LeagueCenter, a match center with real-time visualizations of sports events and a mine of statistical knowledge about each player, team and the entire competition. This is exactly how we want to help the leagues.
Want to know more?
Drop us an email directly at cst@statscore.com or let's talk on LiveChat!
Sign up for our weekly BETTING INDUSTRY REVIEW to stay updated with the latest trends and key developments in the world of sports data and betting. You can do it by filling the form below.
PROCESSING OF THE DATA
Pursuant to Article 13.1–13.2 of Regulation (EU) 2016/679 of the European Parliament and of the Council of 27 April 2016 on the protection of natural persons with regard to the processing of personal data and on the free movement of such data, and repealing Directive 95/46/EC ("GDPR"), we would like to inform you as follows:
1) STATSCORE Sp. z o.o. with its registered office in Katowice 40-012 at ul. Dworcowa 2 is the controller of your personal data.
2) Your personal data will be processed for the purposes of the product trial process – in accordance with Article 6.1(a)–(b) of the GDPR.
3) Furnishing the personal data requested by STATSCORE about yourself is voluntary.
4) Your personal data will be retained for the duration of the Product development term but for no less than the retention period required under the law.
5) Your personal data will not be subject to automated decision-making or profiling.
6) You have the right to access the personal data held about you and to have your data rectified or erased or to restrict or to object to the processing as well as the right to data portability. If your personal data is processed under Article 6.1(a) of the GDPR (i.e. processed on the basis of the consent you have given to the processing), you may withdraw your consent at any time without any impact on the lawfulness of the processing carried out before your consent was withdrawn.
7) You may lodge a complaint in respect of the processing of the above data to the President of the Office for Personal Data Protection (PUODO).