We are back to bring you even more info about "What you get with LivematchPro" and if you read part one, you will know that at STATSCORE we are trying to give you a taste of the amazing visuals that we have created for you and your users. In part one we covered 10 sports and now we conclude with another 6 great sports and their trackers!
SKI JUMPING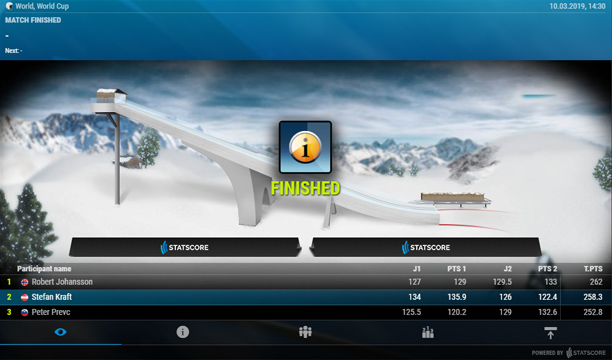 Ski jumping is a winter sport in which competitors try to achieve the longest jump after descending from a specially designed ramp on skis. It's also good to remember that along with distance, jumpers are also scored on style and technique. Ski jumping is an Olympic sport and has been part of this great event since 1924. Livematchpro covers the 10 biggest competitions and series of the year and for sure there are more to be added.






BEACH VOLLEYBALL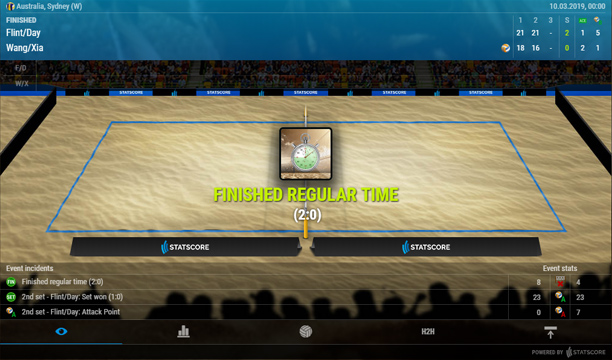 Not too many sports are played on the beach in the sunshine! But Beach Volleyball is one of the few. The game is played by teams of two and the object is the same as in indoor Volleyball, to get the ball over the net and hit the ground on the opponent's side of the court. But did you know that it's said to have started on Waikiki Beach in Hawaii and has been an Olympic sport since the 1996 Summer Olympics? We have an incredible 363 competitions available for you to follow!






AMERICAN FOOTBALL
The record-breaking Super Bowl final LIII is still fresh in the minds of fans. A final that saw some long-standing records broken. Did you know that Tom Brady became the most successful player in the history of the NFL? He has now won 6 of the highly prized Super Bowl rings! If this wasn't enough, he also became the oldest Quarterback to win and play in a Super Bowl final. Now the NFL may be the best know American Football league in the world, but STATSCORE's LivematchPro will bring you all the live action from 15 leagues and competitions across the world – Touchdown!!!







SPEEDWAY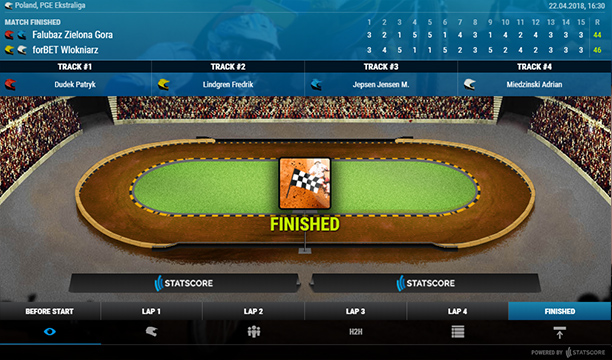 Speedway is a fast action-pack motorcycle sport. It usually involves 4 – 6 riders competing over four anti-clockwise laps of an oval circuit. It's a sport that can be found all over the world but is highly popular in Europe, especially in countries like England and Poland. Catch the action from the top leagues around the globe with LivematchPro! 19 great competitions in total!






TABLE TENNIS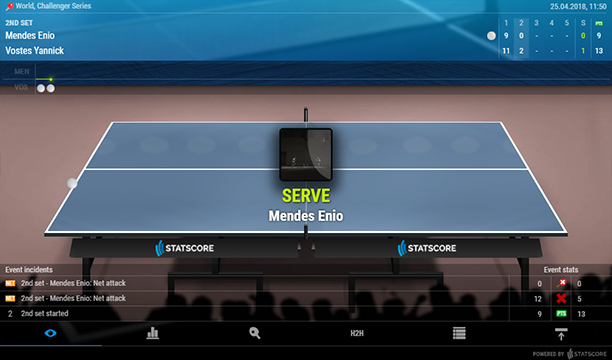 Table Tennis, also known as Ping-Pong, is a fast-paced sport played on a table as the name suggests. The game can be played in both singles and double formats. It's believed to have started in the 1880s and was first played by tennis players during the cold winter months. It's estimated there are now around 900 million fans and players worldwide! So how could we not, create a tracker for this great sport and pastime? If you check out LivematchPro, you will see that we cover over 160 leagues and competitions.






FORMULA 1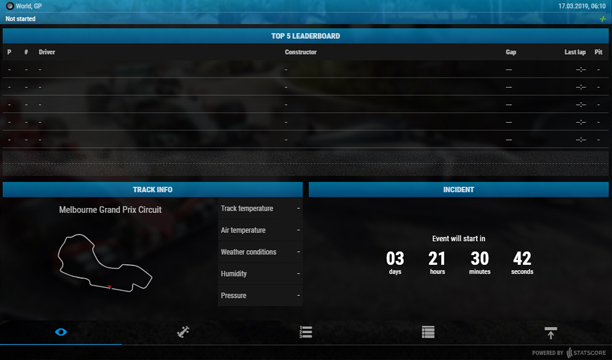 Our Formula 1 tracker is a very recent addition to the list of sports we cover but was a huge hit with fans from day 1. It's a great sport and over the years there have been a lot of changes. The competition, we know today, held it's first race in May 1950, at Silverstone. This year there will be 21 races and the season kicks off in Australia on the 17th of March and ends in Abu Dhabi on the 1st December. Follow every race live with LivematchPro!







Read more: 3 stats that make F1 a truly data sport
Read more: Part one of the LivematchPro visualizations
Read more: how to navigate easily the new LivematchPro coverage at our website.
If you want to get in touch to find out more, just contact our Customer Success Team at cst@statscore.com or use the LiveChat service on our website. We will be more than happy to schedule a call and discuss how we can help your organization!