In the previous blog post we introduced a new sport. Today I have got another one for you – details at the end of post.
During the last sprint our team worked on one big new feature. The results will be visible in the future. The main idea of all upcoming changes is to prepare ScoutsFeed for you so that it will be easy to use and self-explanatory.
Our team are still searching for new facilitates and tools for users. We want to create a great user experience and we want it to be transparent for all.
Furthermore we made some improvements. The date filters were enhanced, so that it is now possible to see which dates are available to select. The filters are now so flexible you can select events over any 30 day period.
The search competition filter is now more intuitive. First 3 written letters will show suggested results. Moreover it is connected to both country and sport boxes.
Another improvement is the new information in the archive list. From now on you can find out if an event was selected by autobooking or booked by the user.
Finally I would like to introduce our new sport which is… Snooker!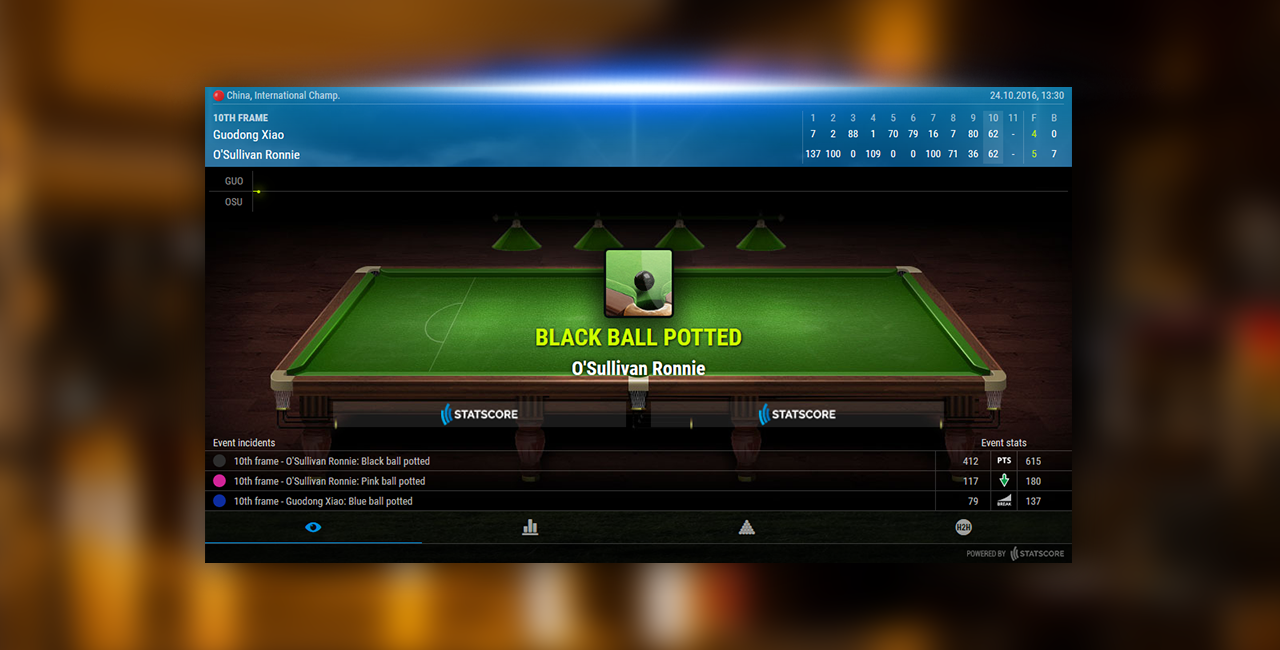 From now our scouts will cover full games from that sport.. Hope you find it interesting.