STATSCORE's SportsAPI is a powerful solution designed for betting companies and media organizations. It provides you with fast and accurate sports data to fuel your business. Check out all the details on the amazing coverage you can get!
SportsAPI is a top-notch sports data solution designed to provide unrivalled access to high-quality sports statistics and livescores. Currently, we've got 29 sports and over 10,000 competitions available in this amazing solution, including soccer, American football, basketball, baseball, volleyball, rugby, ice hockey, tennis, futsal and ski jumping. We also provide data for e-sports, such as League of Legends, Counter Strike, Dota 2.
Importantly, STATSCORE enables you to decide and precisely select the most appropriate levels of statistics for specific sports that you need. This means you can choose exactly what you need, without having to pay for any extra statistics that you don't really need.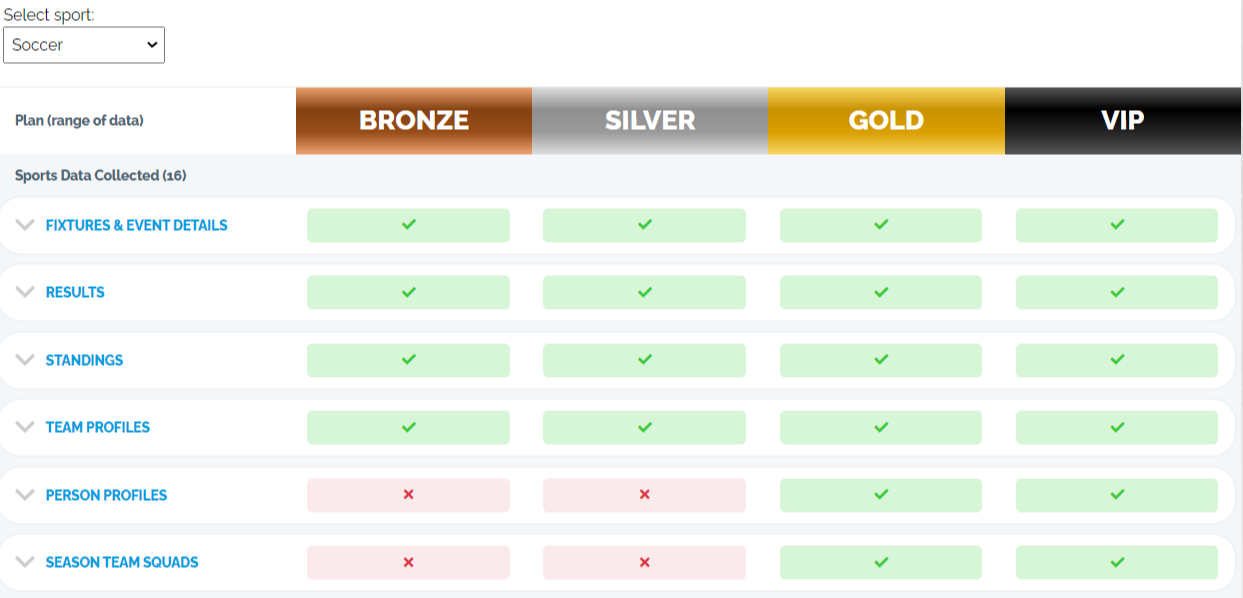 We have four packages to choose from, starting with the most basic level, BRONZE. From there we increase the level and range until we reach the very sophisticated, VIP package. It's all up to you! Why should you pay for statistics you don't want? Wouldn't that be ridiculous?!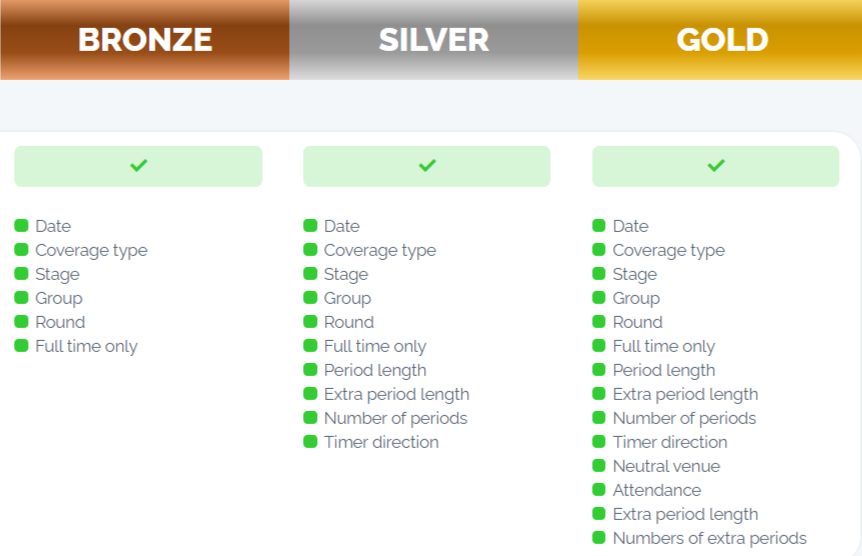 You can now access all the detailed information on our SportsAPI offer on the revamped subsite.
Here you will quickly and easily learn about all the sports disciplines, competitions, and levels of statistics available for each of them.
Don't wait! Check out the statistics levels of SportsAPI and take advantage of its benefits:
make your odds better with access to reliable data;
keep your audience entertained with your coverage;
employ it to boost your live betting solutions;
fuel your website with amazing stats to attract visitors.
Want to know more?
Learn more about STATSCORE's amazing stats and data. Just drop us a message at cst@statscore.com or let's talk on LiveChat!