PGNiG Superliga, the top tier of handball in Poland, is one of the sports competitions benefiting from the exclusive data provided by STATSCORE. In today's interview, Piotr Należyty, the league's chairman, discusses Superliga's development, and the use of statistics in handball.
– First of all, let me congratulate you on becoming the chairman of the PGNiG Superliga. What do you think will be the main goals and challenges in front of the league?
– Thank you very much. When it comes to our plans and challenges in front of us, there are several issues we should discuss. For the last three years, when Marek Janicki had been the chairman of the league, and I had been collaborating with him, we've managed to achieve increasingly good results in a number of areas, such as viewership of the games. We've changed our TV partner, signed new sponsorship deals, increased our revenues, and made steps to professionalize the women's competition. To achieve it all, we've been running several successful projects, which allowed us to take the league to a completely new level. In fact, some of our engagement metrics had shown growth of about 1 000%. Metrics related to TV viewership, media coverage or social media engagement had grown by up to 100%. Our turnover has also been growing year by year.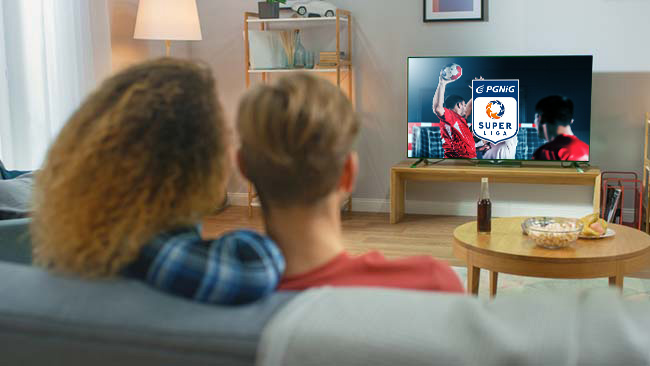 So, the first thing to do is to go on with some of the projects that we had already been running. These include the management of our TV rights, which at the moment are divided between the Polish TV TVP SPORT and the online platform Emocje.TV. When current agreements expire, we'll have to make new arrangements with broadcasters. The second big goal is related to the sponsorship agreements. For this season we had already signed five such deals. We've increased the value of our contract with the car manufacturer Suzuki, and we've signed agreements with some major brands such as Kryniczanka water or Namedsport, a nutrition brand. So, the beneficial collaboration with our partners is the second important thing we need to take care of. We've already paid a lot of attention to the issue of fan interest and engagement. That's when the whole area of digitalization comes into play, including of course our collaboration with STATSCORE. These also include new online platforms, a mobile app, which has just been launched, an online press office, and some other digital solutions aimed at increasing engagement.

The third major topic that we want to focus on is the level of the competition itself and finding ways to make it even more engaging. We will be thinking about possible improvements we could make to reshape our league in a more attractive way. As you know, in the men's competition the play-off stage of the season was cancelled because of the pandemic, and now we'll have to consider how to arrange it in the upcoming seasons. In the women's league, we now have eight teams, but we would like to increase this number in the future. So, these are the key things that we'll be dealing with.
– What is your opinion about the ongoing collaboration between PGNiG Superliga and STATSCORE?
– This collaboration has been very valuable to us on several levels. Firstly, there's the issue of digitalization, on which we've been focusing so much. All the things that STATSCORE has been providing us with, including comprehensive statistics and live match data, allow us to get closer to our fans and give them the most valuable content. This type of content is used to fuel our digital channels, including online platforms where all the data is made available, a mobile app with all the statistics and real-time data integrated, which we'd never had before we started to work with STATSCORE. Moreover, our TV partners are able to use these materials in their broadcasts of the games. And finally, the coaches of Superliga teams are employing the data that STATSCORE delivers in their analysis.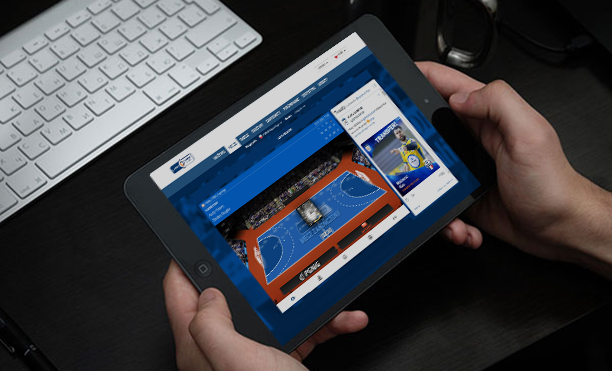 There's also the other aspect of using STATSCORE's data, which is related to the distribution of the data to bookmakers, which can provide us with some revenue. This also allows fans to get even closer to the league by having some fun when betting on different matches.
Check out STATSCORE's LeagueCenter now!
– What are your expectations in regard to the development of handball in Poland?
– Well, I'm looking at its future development in a very optimistic way. First of all, the national team of Poland, which is a driving force for the whole discipline, is currently being reshaped and is already starting to look really good on the international stage. And in a year and a half, Poland will co-host the Men's Handball Championship, which will surely help to make handball even more popular among sports fans.

Then, there's the question of our clubs, in which we have some of the world's top players, and which are able to perform very well in European competitions. Łomża Vive Kielce, for example, is a team that is able to reach the Final Four of the Champions League almost every year, which is a sensationally good performance when compared to other team sports in Poland. Orlen Wisła Płock is another great team, which managed to reach the Final Four of the European League last year. Polish clubs will be fighting in the European competitions this year, which is also very important to us.
Moreover, our league's infrastructure is developing very dynamically, we'll soon have new handball courts where games will be played. It becomes an increasingly attractive product, which will likely help us win more fans and viewers, but also people who want to play handball.
All the key metrics of engagement are growing, and surveys show that handball is now among the sports that Poles are most interested in. It attracts fans and is able to generate a high level of emotion. Our role is to keep it growing in the coming years!
– Thank you very much for your time!
– Thank you.
Want to know more?
Find out what STATSCORE can do for your sports organization!
Drop us an email directly at cst@statscore.com or let's talk on LiveChat!
Sign up for our weekly BETTING INDUSTRY REVIEW to stay updated with the latest trends and key developments in the world of sports data and betting. You can do it by filling the form below.
PROCESSING OF THE DATA
Pursuant to Article 13.1–13.2 of Regulation (EU) 2016/679 of the European Parliament and of the Council of 27 April 2016 on the protection of natural persons with regard to the processing of personal data and on the free movement of such data, and repealing Directive 95/46/EC ("GDPR"), we would like to inform you as follows:
1) STATSCORE Sp. z o.o. with its registered office in Warsaw 02-972 at ul. A. Branickiego 11/32 is the controller of your personal data.
2) Your personal data will be processed for the purposes of the product trial process – in accordance with Article 6.1(a)–(b) of the GDPR.
3) Furnishing the personal data requested by STATSCORE about yourself is voluntary.
4) Your personal data will be retained for the duration of the Product development term but for no less than the retention period required under the law.
5) Your personal data will not be subject to automated decision-making or profiling.
6) You have the right to access the personal data held about you and to have your data rectified or erased or to restrict or to object to the processing as well as the right to data portability. If your personal data is processed under Article 6.1(a) of the GDPR (i.e. processed on the basis of the consent you have given to the processing), you may withdraw your consent at any time without any impact on the lawfulness of the processing carried out before your consent was withdrawn.
7) You may lodge a complaint in respect of the processing of the above data to the President of the Office for Personal Data Protection (PUODO).