NASCAR's popularity attracts sportsbooks, Betsson partners with Racing Club, TV viewership for women's sports keeps growing. Check out STATSCORE's fresh Review!
NASCAR's popularity in the US attracts sponsors and sportsbooks
We want to be on the vanguard of making NASCAR, and motorsports in general, an A-tier betting sport – says Matt Stallknecht, Senior Business Development Executive of Tipico.
In a conversation with SBC News, Stallknecht discusses the sportsbook's recent deal with Front Row Motorsports (FRM), the potential of NASCAR as a sponsorship vehicle for betting, as well as the firm's ambitions in the US. Read more
Betsson's logo to appear on Racing Club's kit
Betsson will appear on the kits of the Argentinian football team, Racing Club de Avellaneda, for the 2023-24 season.
The company's logo will be prominently displayed on the upper back of both the men's and women's teams' kits throughout the season, during both local and international matches.
"Once again, we confirm the relevance of Racing Club as a brand," said Víctor Blanco, President of Racing Club. "It fills us with pride to be selected by a prestigious company like Betsson has chosen us as a platform to further enhance their brand promotion". Read more
UK witnesses unprecedented surge in TV viewership for women's sports
Women's Sport Trust, referring to data from Futures Sport & Entertainment, revealed that 20.6 million individuals watched three minutes or more of women's sports coverage between January 1 and April 30, compared to 18.9 million during the same period in 2022.
Notably, this surge includes a remarkable 34% of individuals who had not previously watched any women's sport in 2022. The surge in viewership can be attributed to the exceptional performance of various premium women's sports events in the UK, such as the Barclays Women's Super League, the TikTok Women's Six Nations, and the ICC T20 World Cup. Read more
Fox 'highly unlikely' to bid on the NBA
According to CEO Lachlan Murdoch, Fox is "highly unlikely" to bid for NBA domestic broadcast rights.
Murdoch states that Fox is focused on maintaining a balanced live sports portfolio. The current media rights contracts of the National Basketball Association are set to expire after the 2024-25 season. However, an exclusive negotiating window with current partners Disney and Warner Bros. Discovery (WBD) will open on March 9 next year. Read more
Find out more about STATSCORE's basketball data!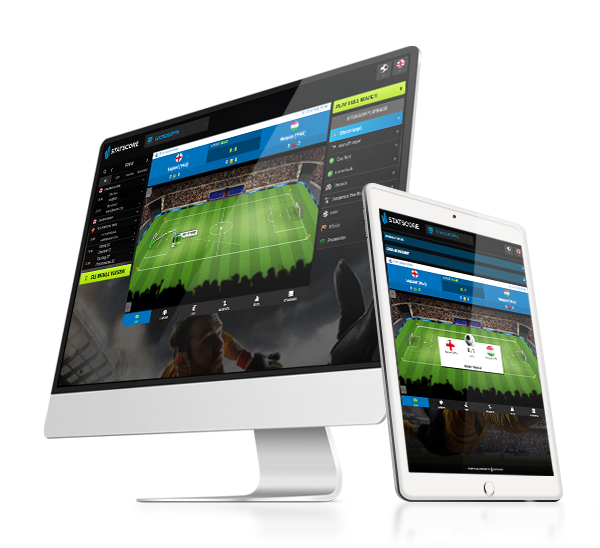 LivematchPro
In-play live sports data visualizations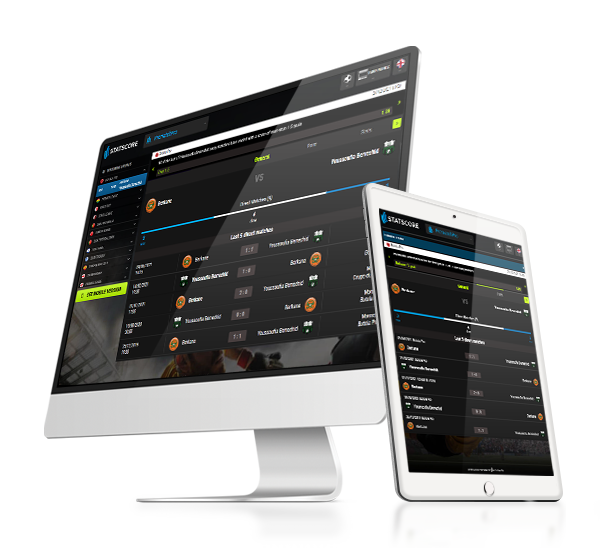 PrematchPro 
Advanced pre-match data
FIFA and McDonald's renew partnership ahead of Women's World Cup
McDonald's has recently extended its partnership with Fifa, securing a new contract that will maintain its role as a World Cup sponsor until the 2026 edition, which will be held in the United States, Canada, and Mexico.
Under this renewed agreement, McDonald's will hold the prestigious title of 'Official Restaurant' sponsor for the upcoming Women's World Cup, set to take place in Australia and New Zealand this year. Furthermore, the partnership will continue for the subsequent men's edition of the World Cup, scheduled three years later. Read more
Sign up for our newsletter to stay updated with the latest trends and key developments in STATSCORE. You can do it by filling out the form below.
PROCESSING OF THE DATA
Pursuant to Article 13.1–13.2 of Regulation (EU) 2016/679 of the European Parliament and of the Council of 27 April 2016 on the protection of natural persons with regard to the processing of personal data and on the free movement of such data, and repealing Directive 95/46/EC ("GDPR"), we would like to inform you as follows:
1) STATSCORE Sp. z o.o. with its registered office in Katowice 40-012 at ul. Dworcowa 2 is the controller of your personal data.
2) Your personal data will be processed for the purposes of the product trial process – in accordance with Article 6.1(a)–(b) of the GDPR.
3) Furnishing the personal data requested by STATSCORE about yourself is voluntary.
4) Your personal data will be retained for the duration of the Product development term but for no less than the retention period required under the law.
5) Your personal data will not be subject to automated decision-making or profiling.
6) You have the right to access the personal data held about you and to have your data rectified or erased or to restrict or to object to the processing as well as the right to data portability. If your personal data is processed under Article 6.1(a) of the GDPR (i.e. processed on the basis of the consent you have given to the processing), you may withdraw your consent at any time without any impact on the lawfulness of the processing carried out before your consent was withdrawn.
7) You may lodge a complaint in respect of the processing of the above data to the President of the Office for Personal Data Protection (PUODO).