The portfolio of sports competitions for which STATSCORE serves as exclusive and official sports data provider keeps growing. Today, we're proud to announce that new unique tennis competitions, the Polish Lotto SuperLIGA and forBET 1.LIGA, have signed a three-year contract with us for sports data and statistics!
STATSCORE keeps expanding its sports statistics coverage and further strengthening its position in the market of exclusive sports data. The company has been delivering top-notch stats and data for major competitions from sports ranging from football/soccer to handball, and futsal.
Now, the time has come for another milestone, which will consist in the provision of key sports data for unique tennis competitions – Lotto SuperLIGA and forBET 1.LIGA!
– Signing the agreement with Lotto SuperLIGA and forBET 1. Liga proves that as STATSCORE we are a valuable partner for sports organizations in Europe. We are glad that we will be accompanying the SuperLIGA games from the first season, and we hope that it will be long and beneficial cooperation – said Radosław Firlej, Business Development Manager at STATSCORE.
Lotto SuperLIGA and forBET 1. LIGA are new professional tennis leagues, which will see their first seasons start on May 29, 2022. They will be held in a unique format and each will be contested by eight Polish-based tennis teams with international players on their rosters. The regular season of each of the competitions will consist of seven rounds, four games each.
Then each game = several individual and double matches. No less than 6 per game. Lots of top-quality tennis is about to come!
These cutting-edge tournaments will become the first tennis competitions to select STATSCORE as their Official Stats Provider. The three-year agreement will cover the provision of high-quality sports data, which will be displayed through a LeagueCenter platform available on the tournaments' websites.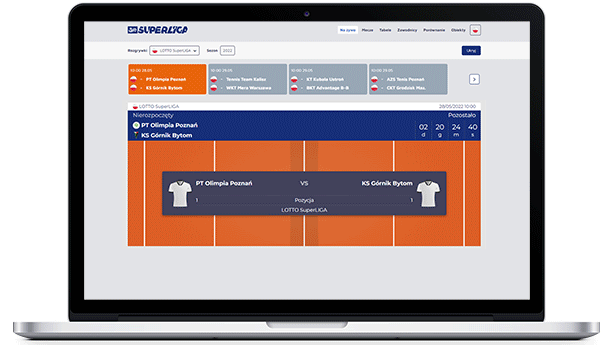 Moreover, the data collected by STATSCORE will also be available through our products, such as ScoutsFeed, which is a fantastic opportunity for betting companies to benefit from them by adding Polish tennis competitions to their betting offer!
If you seek new, exciting tennis competitions to add to your betting offer, ScoutsFeed from Lotto SuperLIGA should be your next choice. The competition might be a starter but it has plenty of well-known tennis names (including Lukáš Rosol, Alison Van Uytvanck, Jiří Veselý) covered, so your traders creating odds and then your clients placing bets will meet good old friends!
Thanks to the unique league format and games played on Sunday midday when the regular betting offer is usually suffering from a low number of quality games provided, STATSCORE special offer for ScoutsFeed from Lotto Superliga can make your way to outsmart your competitors and get a higher turnover from the bets placed.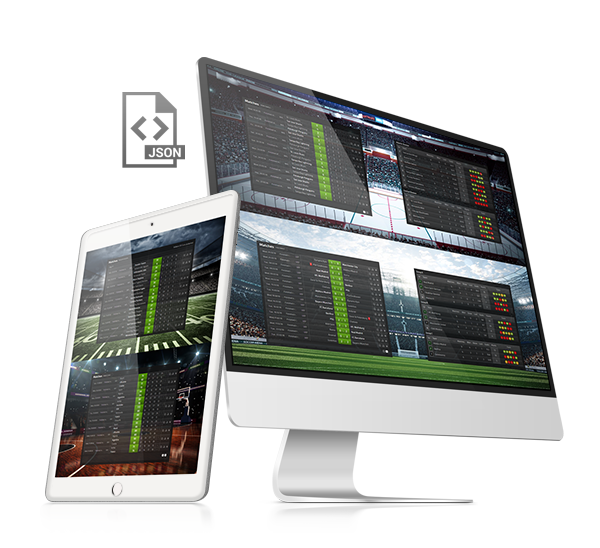 ScoutsFeed
Ultra-fast LIVE scouting sports data delivered by STATSCORE's highly-trained scouts.
Sounds good?
Contact our Business Development Team at bdm@statscore.com to let us explore your needs and arrange an online presentation for you.
---

About Lotto SuperLIGA and forBET 1.LIGA
Lotto SuperLIGA and forBET 1.LIGA are two tiers of newly-launched competition for the title of Polish Team Champion of Tennis. The eight teams of the LOTTO SuperLIGA include AZS TENIS Poznań, BKT ADVANTAGE Bielsko-Biała, CKT Grodzisk Mazowiecki, KS GÓRNIK Bytom, KT KUBALA Ustroń, OSAVI TENNIS TEAM Kalisz, PARK TENISOWY OLIMPIA Poznań, WKT MERA Warszawa.
The regular season of each competition will consist of seven rounds, four games each. The broadcasts of the competitions will be available on Polsat and Polsat Sport TV channels, as well as through a dedicated streaming platform.

About STATSCORE
STATSCORE is a Polish company that provides the highest-quality sports data and statistics in the form of widgets, minisites, and feeds. STATSCORE supports sports fans and organisations, media outlets, and bookmakers, by offering reliable live data, in-depth statistics, and attractive visualisations. The company employs a global team of highly-trained scouts, who deliver the most accurate and trustworthy data in real-time.