At STATSCORE the quality, speed and accuracy of sports data always come first. That's why we are making sure to keep increasing the number of sporting events for which the widest scopes of statistics are guaranteed. Find out about the latest optimisations.
The recent improvements in our data trackers include decreasing the number of lowest-quality coverage in all major team sports, which involves games for which only the score is provided. These were rarely used and requested by our betting B2B customers as less relevant for the industry.
This decision has been made in order to accommodate the needs of our current and potential partners who have repeatedly requested broader live data service to replace the very basic coverage for some of the events on which we can now fully focus. Inspired by their expectations, we've been putting a lot of effort into enhancing the scope and quality of delivered data coverage.
Upgraded LivematchPro tracker
Instead of providing a tremendous number of lower-quality events, we have focused on increasing the scope of top-quality data through the continuous development of our scouts network, which allows us to deliver the most accurate live data directly from the venues!
Benefit from STATSCORE impressive coverage – start FREE TRIAL today!
In response to the growing demand for STATSCORE's sports coverage around the world, we are also working on extending LivematchPro's offer with new sports. Stay tuned and we'll soon tell you more about it!
We hope that all the improvements outlined above will help our current and future partners to run their operations even more smoothly and efficiently. 
Providing the highest-quality data for a growing number of events, while also upgrading the lower-quality events with a wider scope of stats, and introducing new sports into our offer – these are some of the key moves we have made in response to our partners' expectations!
Please remember that we are always willing to listen to your requests and suggestions in order to make our products as functional and useful as possible! 
Sounds good?
STATSCORE's LivematchPro is ready to help you attract more users to football coverage.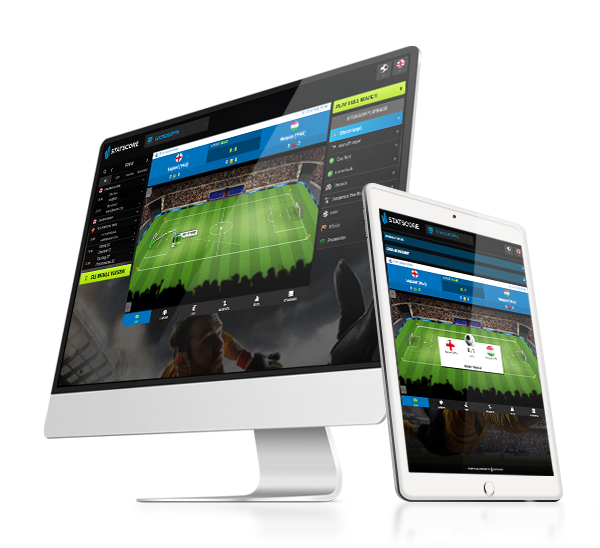 LivematchPro
In-play live sports data visualizations
Want to learn more? Drop us an email directly at cst@statscore.com or let's talk on LiveChat!