If you are running any type of Betting related business, regardless if it's a bookmaker website, sportsbook or odds providing service, you will need access to the fastest and the most reliable sports data available. Every second lost can mean a huge drop in profits and sometimes even the collapse of a business. This is why STATSCORE created their superfast live feed from venues – ScoutsFeed has been created to help you beat your competitors and achieve your business goals.
Right, so here we are. Your betting business is in constant and urgent need of fast live stats. And by these we mean much more than basic livescores, which I'm sure you will agree is not enough any more in the competitive market you operate. You also need in-depth event and player stats to make sure that betting enthusiasts get all they need to make their choices.
Last but not least, without fast and detailed live sports stats, you won't be able to adjust your odds as the games progress and as the situation changes. You know best what can happen if you are not reflecting the latest data. This could be terrible for the business… Eww, this does not sound good.
STATSCORE'S SOLUTIONS FOR YOUR PROBLEMS IN BETTING COMPANY
ScoutsFeed has been created to prevent any of these scenarios happening on your side. Understanding how important it is for you to get the fastest data, we have built a sophisticated process of gathering live stats. It includes using our very own SportsAdmin panel to note each incident as it happens, quality control and a multilevel scout recruitment and training program. All of this to make sure that at the end of the day, we have the best people working with the best methodology and delivering the fastest data from venues.
Read more: learn about the differences between two STATSCORE's data feeds.
Oh, haven't we mentioned this before? STATSCORE sends our scouts to the stadiums to make sure they are the first to witness and collect all key incidents from a sporting event. This allows us to provide a latency under 2 seconds. Woah! Of course, we also have games scouted via TV in our offer to cover major competitions around the world, but we keep on increasing our venue coverage as this is what most of our clients ask for.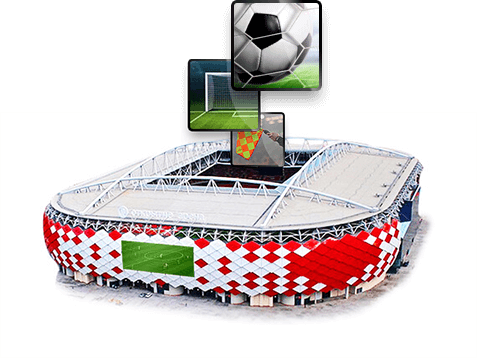 STATSCORE – ALL THE SPORTS IN OFFER
At this stage, we are proudly covering 13 sports in ScoutsFeed, with the leading coverage coming from soccer. Our scouts visit, for example, all the stadiums that host the Polish Ekstraklasa and 1. Liga every weekend to deliver the fastest data for you. But our offer goes much deeper as we also send our experts down to the fourth level league. No other company can offer you such comprehensive and rich coverage in terms of lower tier venues.
If you wonder, what's in it for you regarding the stats, let have a look at just some of the extended incidents we deliver live from soccer matches:
Shots on target
Shots off target
Attacks
Dangerous attacks
Corners
Yellow cards
Red cards
Total shots
Fouls
Offsides
Penalties scored
Penalties missed
Penalties given
Free kicks
Dangerous free kicks
Shots woodwork
Shots blocked
Goalkeeper saves
Goal kicks
Throw-ins
Substitutions
Own goals
Penalties saved
Penalties unsuccessful
Quite a nice set, isn't it? And all of these can help you to make your odds better and more flexible to reflect what's really happening during a game. ScoutsFeed will also help you make sure that your fans are the best-informed sports enthusiasts around and that they do not have to seek live sports stats elsewhere, creating the risk that they may not come back to your site. A risk that we all want to avoid!
If you want to get in touch to find out more, just contact our Customer Success Team at cst@statscore.com or use the LiveChat service on our website. We will be more than happy to schedule a call and discuss how ScoutsFeed can help your organization!