Last time out we presented four new sports we recently added to what we have on offer, but as we wrote back then, there was more to come, and here is the proof.
Bowls and american football live relations with details
We are more than happy to say, welcome aboard to the Bowls and American Football LivematchPro trackers. Yes, it is not a typo. The trackers are being developed very fast and new sports are coming. Also the name of the product has been changed from LivescorePro to LivematchPro. A small change on paper but a big change hopefully for the whole company and most of all – for our clients!
Bowls live visualizations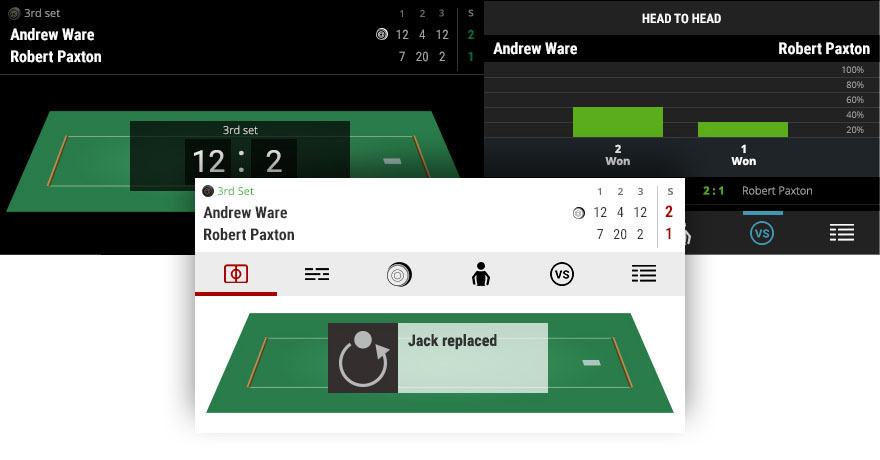 Lets get back to the main topic though. Bowls is perhaps not so common or as famous a sport all round the world, but it's a sport that has a lot of fans and we just could not miss this out. As you can see above there is everything a Bowls enthusiastic needs when the play is on. Every incident comes one after another and all the stats are just one click away.
Below is the second sport we have managed to add of late. Definitely the more popular one and not only in the USA. Big teams, big players and a huge amount of money involved in and around the game. Yes it's American Football and we do have a tracker ready! You can't watch a game on TV? Do not worry. You will not miss a single piece of action from the game and be sure that at the half time break there is still a lot to do on our tracker. Browsing it in search of all the interesting news and stats will get you ready for the second half.
American football live relations and stats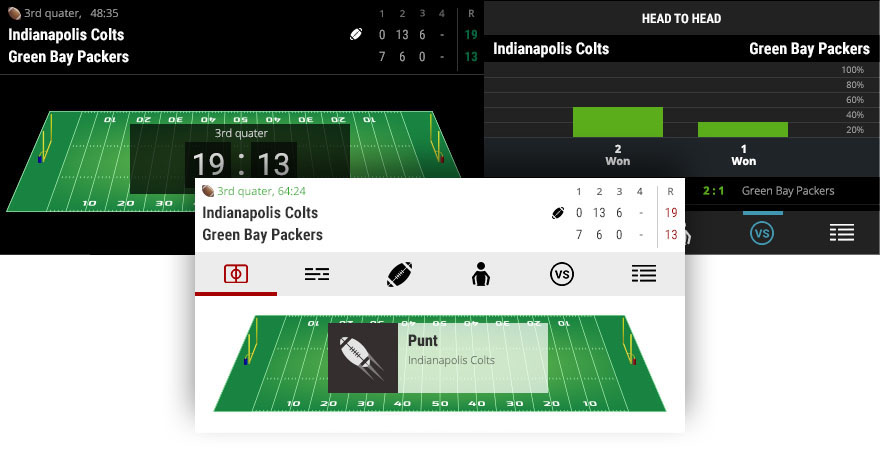 This post comes quite fast after the last one and we believe that having two new trackers ready in such a short time is quite a big thing. But we are people dedicated to our work and we always set the bar higher and higher. And what has that brought us this time? Hard to write that down using just words. You simply have to see it, have to feel it, as we see it as a big step into the future. Our initial trackers for all six sports we provided thus far have been heavily upgraded, but along side them, all new sports have been given a new "face". Now every client will be given a choice of what view is more suitable for their website or just simply more preferable by the client himself! Let us present you just three examples of our latest work. If you did not put your seat belts on before, now is a good time!
Sports events live trackers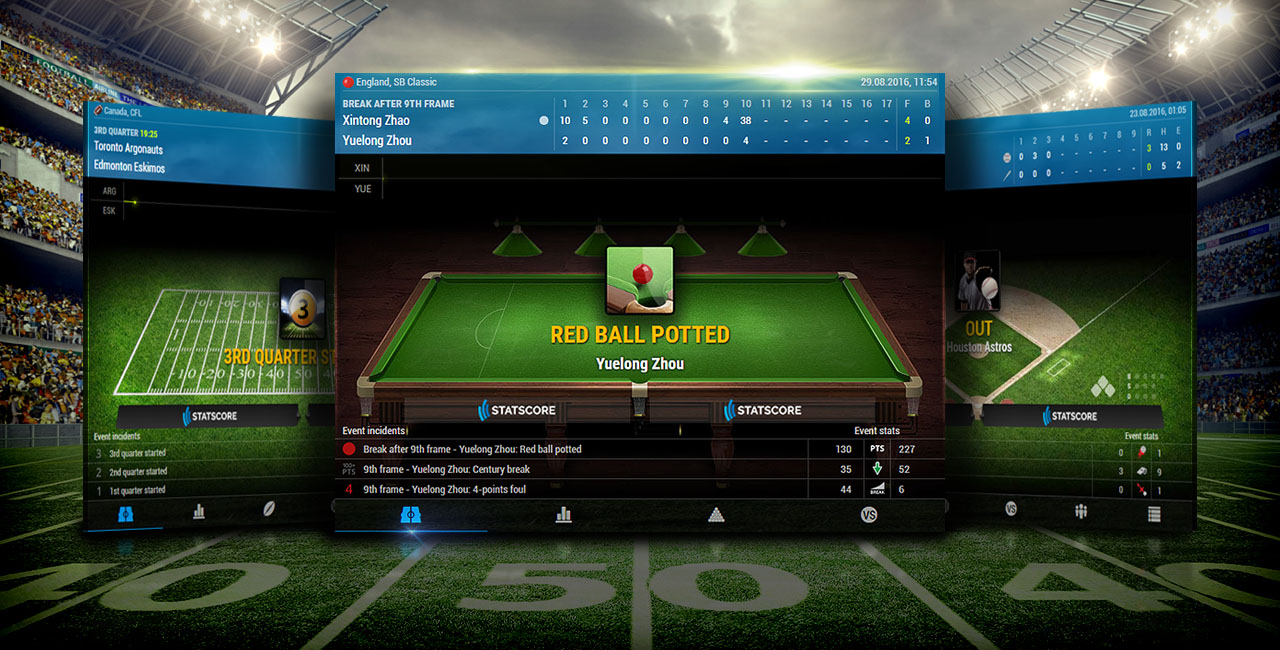 Are not Snooker, Baseball and American Football smiling at you right now?
Lets sit down for a moment and see what LivematchPro trackers we have for the moment. It does look impressive but we are still not there just yet!
Football (Soccer)
Basketball
Ice hockey
Tennis
Volleyball
Handball
Beach volleyball
Badminton
Baseball
Snooker
Bowls
American football
As you must have noticed we are at our best working hard to satisfy our clients. New LivematchPro trackers are our shining stars of late but we do not want to make our other product ScoreFrame feel left alone and in the background we keep working on it as well. A great feature is now available for our clients as they can manage their banners on their own. The only thing that they need to do is, just log in to their backoffice account (https://backoffice.softnetsport.com/auth/login) and from there it is very intuitive to create and generally have full control of the banner management. If there are any questions troubling you do not hesitate to write to us as our crew is available to help with whenever is needed no matter what issue is to be solved!
Time is running and work needs to be done. See you soon with more new updates!