STATSCORE takes pole position for the upcoming Formula 1 races with the brand new tracking visualizations available in LivematchPro! Fasten your seatbelts and take a look!
There's no stopping to F1 rise
High-speed action, cutting-edge technology, and the world's top-tier drivers are key factors that allowed F1 to capture the attention of sports fans worldwide.
Here's how the league's following looks in numbers:
cumulative TV audience of 1.54bn

(2022 season),  

average viewership of races at the level of 70 million (over 100 million viewers

following most popular events),

more than

60 million social media followers.
As F1 continues to push the boundaries of what's possible in motorsports, it's no surprise that more and more people are joining the ranks of its passionate fans, as well as bettors!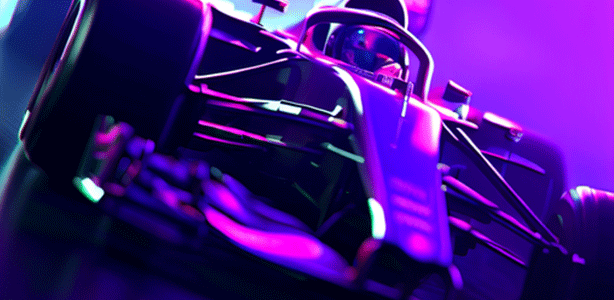 Leverage F1 data to boost your business!
Needless to say, the growing popularity of the sport provides a great opportunity for sports businesses, media and sportsbooks.
Check out LivematchPro right now!
STATSCORE's ultimate F1 visualizations, which are now available in our flagship LivematchPro, are a perfect way for these companies to boost their coverage of the sport. And they are available right now – just in time for the upcoming Azerbaijan Grand Prix!
How is the data presented in LivematchPro?
detailed data on race in progress, including the current position of specific drivers, gaps between them, and their times on the last lap, as well as weather conditions and visualisation of the track;
 drivers and construction standings in the ongoing season;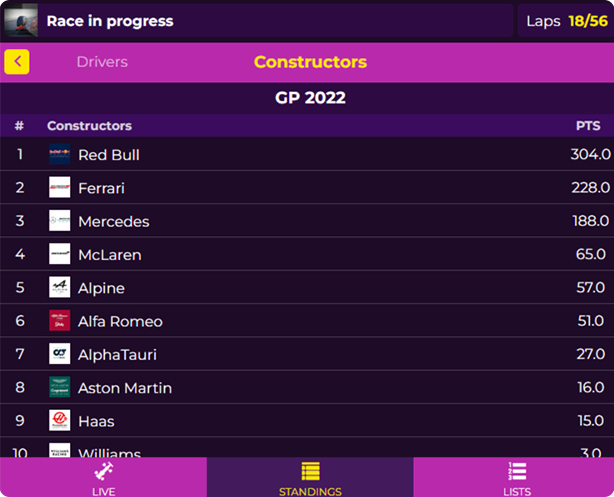 starting list, and final list of drivers (available after the race is over).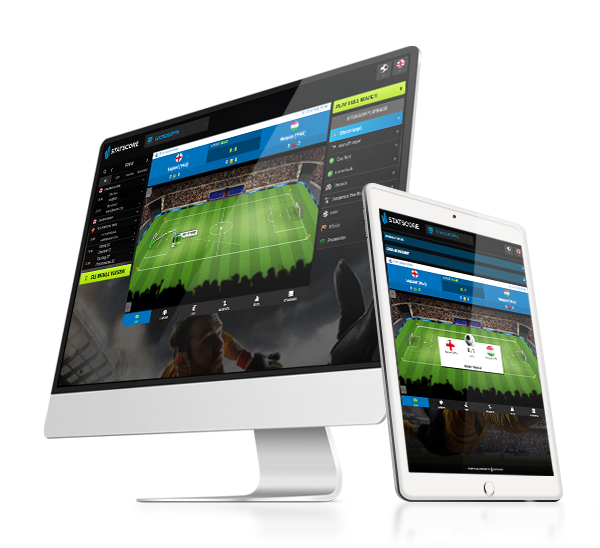 LivematchPro
In-play live sports data visualizations
This unique solution will help you keep motorsports fans and bettors engaged and entertained throughout the race!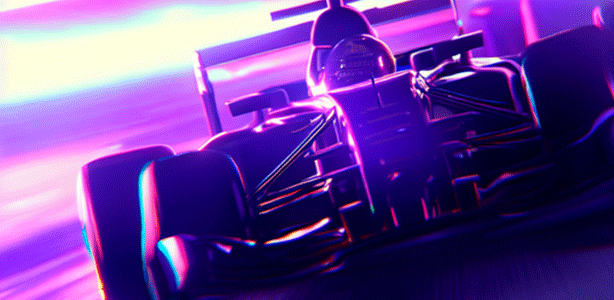 Sounds good? Get in touch to learn more!