You might have wondered, what makes some Betting website more popular and profitable for their owners, while others strive to survive and end up miserable? Well, we looked into this at STATSCORE. We analysed hundreds of websites to understand, what's the winning formula for betting websites and businesses. Then we used this knowledge to build the best live sports widget on the market – LivematchPro.
HOW WILL MY WEBSITE CHANGE WITH LIVEMATCHPRO?
Do you suffer from a shortage of live in-play bets being made on your website? Do you feel that you could have done so much better but something is stopping you from reaching a level of revenue you consider satisfactory? The simplest reason could be the lack of proper coverage for live sporting events. While you can have the most competitive odds on the market, you will not keep your users for long, if you do not provide them with access to the live action. Written reports and livescores are not enough any more.
This is why we built LivematchPro, a powerful live tracker with the playing surface at the heart of it. This feature allows us to display every single key incident as it happens with a beautiful, dedicated animation. It's been designed to keep people engaged and inspired to place bets.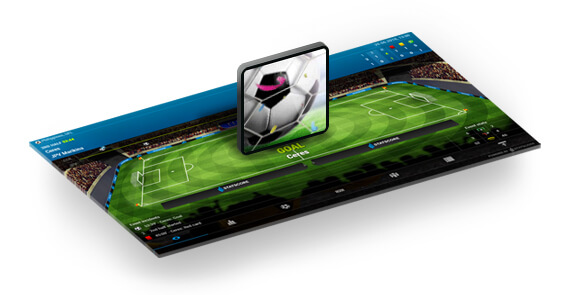 Once you've decided to give it a try with our free trial, you will quickly notice how many of your visitors stay for longer and place more bets during LIVE events. Do not take our word for it, take the free trial and let the product prove its value.
WHAT IS YOUR RISK HERE?
Well, the only risk for your betting website is – not giving yourself a chance. Since our live sports widget is totally free to test for two weeks, it would be a shame not to try it. During the trial period, you are not limited to the number of events you can use. Your users will have access to all the features of LivematchPro including useful tabs like:
Head to head comparison
Standings
Stats
Lineups
Twitter accounts
Recent form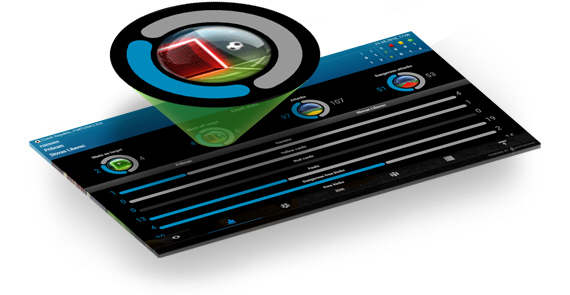 Experience more: visit the online demo for LivematchPro!
Just add it to your website and check the analytical data for users to see how this small bad boy of a sports widget will work for you.
TAKE IT TO THE NEXT LEVEL
We believe the list of satisfied clients says a lot more about this great product than any words we could write. This dynamic sports widget covering 16 sports is our bestselling product of all times. It's now used by some of the biggest players on the market to power up their betting projects. Let us name just a few of them:
Ladbrokes
Sazka
Energybet
Codere
STS
And there are many, many more!
You can join this elite club today. The choice is yours. The time is now. We are STATSCORE and this is LivematchPro (triumphant music plays).
If you want to get in touch to find out more, just contact our Customer Success Team at cst@statscore.com or use the LiveChat service on our website. We will be more than happy to schedule a call and discuss how ScoreFrame can help your organization!