In the times of rising focus on the present moment, where everything that matters has to happen now, it becomes harder to get people involved in goals that are distant. Harder? Yes. Impossible? Nope. Especially when it comes to pre-match betting, which – with a little help of your friends from STATSCORE – does not have to lose the attention to the live odds placing.
LIVE BETTING IS THE FUTURE THAT HAPPENS NOW
Yes. It is true. More and more people want to feel the thrill of live betting. Quick decisions under tremendous pressure of time, dynamic circumstances and high stakes. All of these make the bets placed live so tempting. Merged with the immediate remuneration for wins or fast-coming shame and urge to quickly get over after loses live betting is a hype now.
STATSCORE has helped many betting organizations to deliver their final users all they need to participate in this show. We mean mainly our live trackers, LivematchPro, which cover all of the key incidents for sports' event with dedicated animations just as they happen.
PREMATCH BETTING CAN STILL BRING AN IMPRESSIVE TURNOVER
But how about everything that happens before the games start. Does this time have to equal only waiting and boredom? At STATSTCORE we believe that it is not the way to go. Sport never sleeps. Literally. Not only because of the numerous games that are played almost every hour worldwide but also thanks to the ability to join the big events before the kick-off.
How? This is easy. You need to engage people in the upcoming events by offering them something to entertain and educate them about the game to come before it starts. Your final users will keep on coming to your website to place more pre-match bets only if there is enough information about the event served in a nice and inspiring way.
SPORT WIDGETS FOR ONLINE BETTING
We came up with our dedicate pregame widgets PrematchPro, which focus on bringing the full story of the upcoming games in the form of selected and well-organized  sports data. With the head to head comparisons, last results summary, stats and standings overview for the participants of an event, STATSCORE widgets have all to keep people engaged. We also make sure not to stop there but we try to add meaning to the data by serving our very own hints for chosen team sports. The later ones help the undecided betting enthusiasts to bet more and for higher stakes.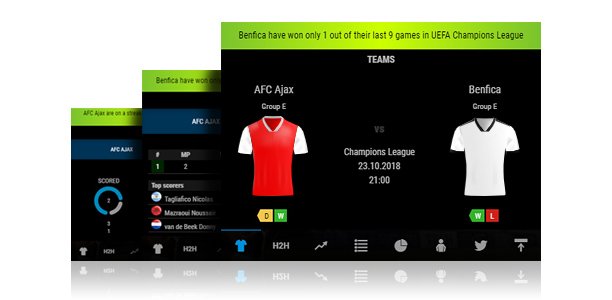 Last but not least – pregame betting is very often all about meeting people and discussing your predictions before making the final decision. This is why we made sure to create dedicated PrematchPro templates for Self-Service Betting Terminals (SSBT) to satisfy these users, who prefer to go out and bet in public places.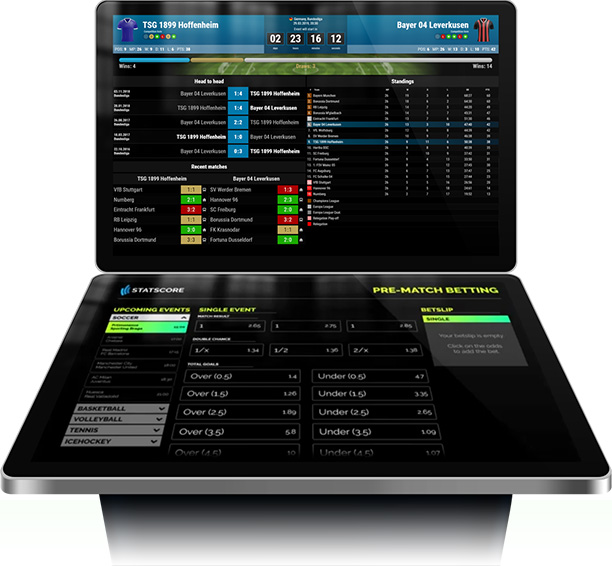 So pregame betting can be still a nice way to increase your company's income if you understand your users' needs and choose the right tools.
Experience more: start the FREE trial today!
If you wish to learn more about how STATSCORE can help your organization reach the next level, contact us via the form directly from the blog or visit our main page to start the conversation with one our experts from the Customer Success Team.