It's time for the final stage of the world's top cricket league – powered by STATSCORE's advanced sports data! Let's take a look at the stats and get ready for the playoffs!
The addition of cricket data into STATSCORE's ScoutsFeed has allowed sportsbooks and media worldwide to take advantage of the highly entertaining Indian Premier League, and we'll soon be announcing more exciting cricket news!
IPL regular season in numbers
But today, as the regular stage of the season has ended, we're taking a look back at some of the key statistics you need to know!
Teams qualified for the playoffs
Gujarat Titans – 20 points 
Chennai Super Kings – 17 points
Lucknow Super Giants – 17 points
Mumbai Indians – 16 points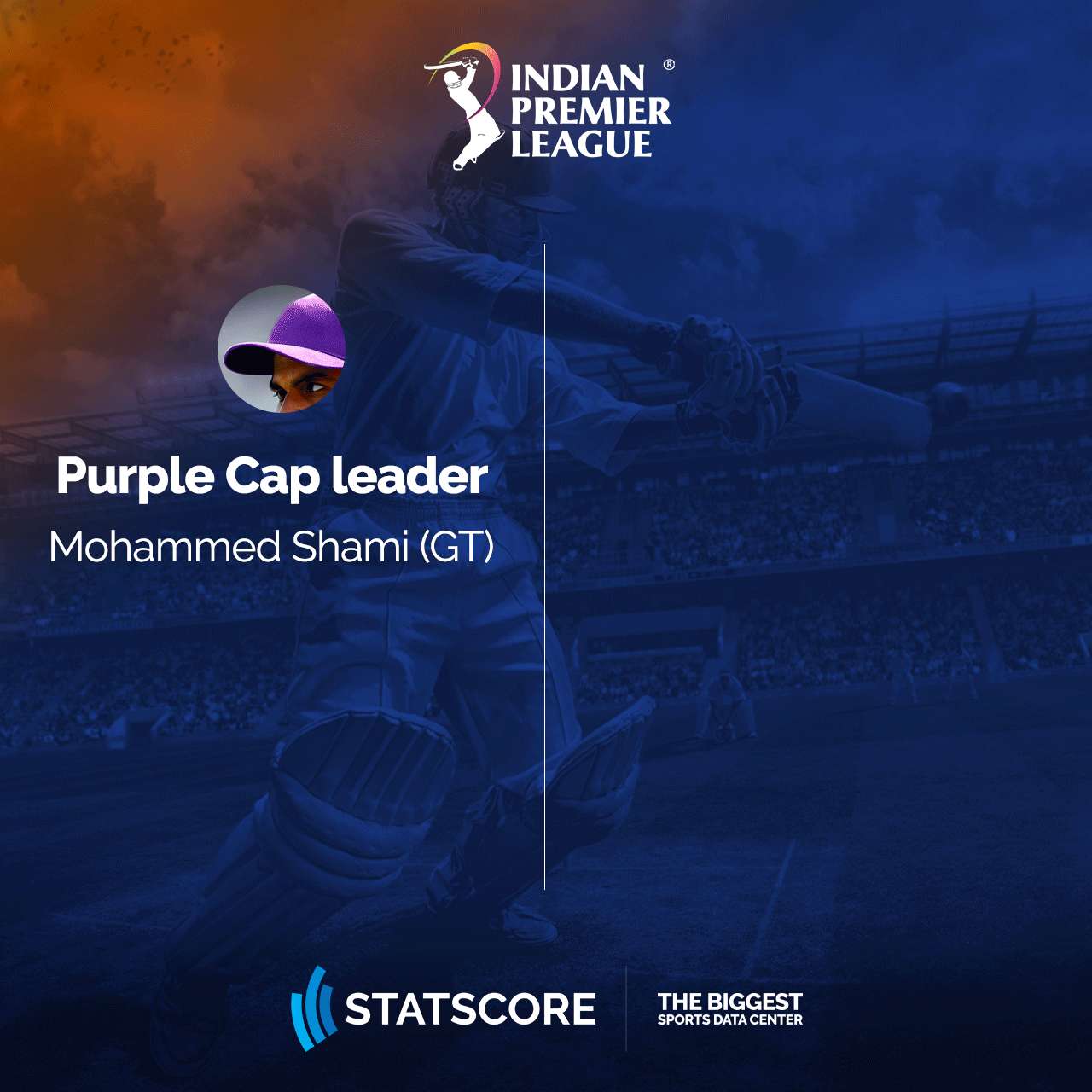 Mohammed Shami (GT) –  24 wickets, 14 games, BBI: 11/4, Econ: 7.70
Faf du Plessis (RCB) –  730 runs, 14 games, strike rate: 153.68, HS: 84
Yashasvi Jaiswal (RR)-  320.5 points, 4s: 82, 6s: 26, catches: 8, run outs: 4.5, stumpings: 0
Yashasvi Jaiswal (RR), 4s: 82
Faf Du Plessis (RCB), 6s: 36
Vivrant Sharma (SRH), avg: 69.00
Here come the playoffs 
The last day of the IPL 2023 league stage was nothing short of captivating, as spectators were treated to a great show. In a nail-biting contest, the Mumbai Indians emerged victorious, securing the coveted final playoff spot. Alongside them, the Gujarat Titans, Chennai Super Kings, and Lucknow Super Giants also claimed their places in the playoffs, setting the stage for an electrifying showdown in the upcoming matches.
What can we expect from this year's playoffs?
Certainly, a lot of emotion, which will even get boosted with STATSCORE's amazing cricket data!
Learn more about ScoutsFeed and let's get in touch!

Here's the entire 2023 playoffs schedule:
QUALIFIER 1: Gujarat Titans vs Chennai Super Kings – May 23, MA Chidambaram Stadium, Chennai
ELIMINATOR: Lucknow Super Giants vs Mumbai Indians – May 24, MA Chidambaram Stadium, Chennai
QUALIFIER 2: Loser of Qualifier 1 vs winner of Eliminator, May 26, Friday., Narendra Modi Stadium, Ahmedabad
FINAL: Winner of Qualifier 1 vs Winner of Qualifier 2 – May 28, Sunday, Narendra Modi Stadium, Ahmedabad
Find out more about STATSCORE's cricket data
STATSCORE's ScoutsFeed as a product itself provides accurate and reliable data directly from venues or through low-latency TV. This solution allows bookmakers to build flexible offers with fast scouting data, and keep their business secure with bet-stop and bet-start alerts.

ScoutsFeed
Ultra-fast live scouting data
The Indian Premier League data has been collected from low-latency TV by a network of STATSCORE's experienced scouts and delivered as quickly as possible to our partners. The data provided by STATSCORE comprises all kinds of key incidents, including runs, balls, wickets, penalty runs, dead balls, and many more!
Sounds good? Get in touch to learn more!