From the ultimate CupCenter platform to a variety of sports widgets designed to cover all facets of football competitions – STATSCORE's data and stats solutions are here to help online media cover the Qatar competition at the highest possible level allowing you to increase your turnover from the most important soccer cup of the world.
CupCenter – all the stats and data your users need in one place!
Every four years the best national teams from all over the world meet to fight for the title of football world champions. And when it happens, it's not just the die-hard football fans that are watching! In fact, it's a huge commercial, cultural, and even political event that allows you to go beyond your typical userbase and win more clients! Can your news website or online media project afford to miss it? We don't think so!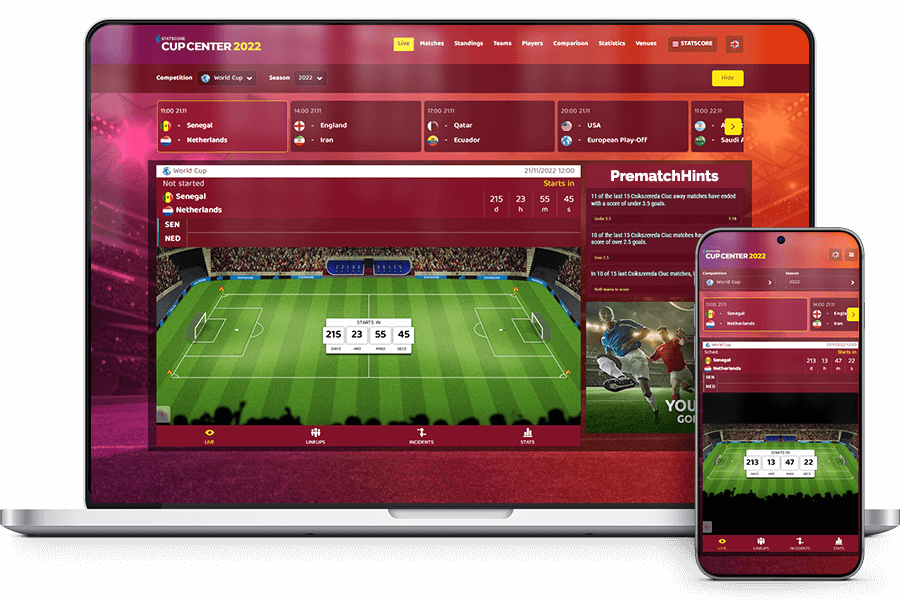 STATSCORE's CupCenter is the perfect platform for media organizations, both focused on sports and those concerned with general news and coverage of the world's key events.
How does it work? It's very simple! It provides all the key information and statistics, including live data coverage on all the games played within the tournament. 
This outstanding solution is sure to deliver some amazing benefits:
CupCenter will help you stand out from the crowd and effectively attract more sports fans to your data-packed coverage of football's most important event!
Boost the engagement of sports fans on your website with beautiful visualizations and the most reliable and fast data on the tournament. Keep them engaged and entertained!
STATSCORE CupCenter comes with some fantastic advertising spaces that will provide you with another option for increasing your income from the tournament! Attract more partners and sponsors by offering them great ways to promote themselves!
Don't let your users leave the website to go looking for key information in other places. CupCenter will show them all kinds of tournament-related data they could ever need!
SOCIAL MEDIA INTERACTIONS
Integrate CupCenter with your social media profiles to create new visitor touchpoints. 
Take advantage of special spaces available in CupCenter that allow you to integrate match streaming within the platform or to display special offers.
Take advantage of wide customization options (logo, fonts, colors, background image) and tailor CupCenter to the look of your online project!
StatsWidgets – another fantastic option to upgrade your media coverage!
CupCenter is, despite its all advantages, not the only option you have when looking for ways to boost your Qatar coverage.
STATSCORE's another proposal for your media company is to employ some of our amazing StatsWidgets. They are a perfect way to complement your written coverage by letting your users take a deeper look into the data behind specific games.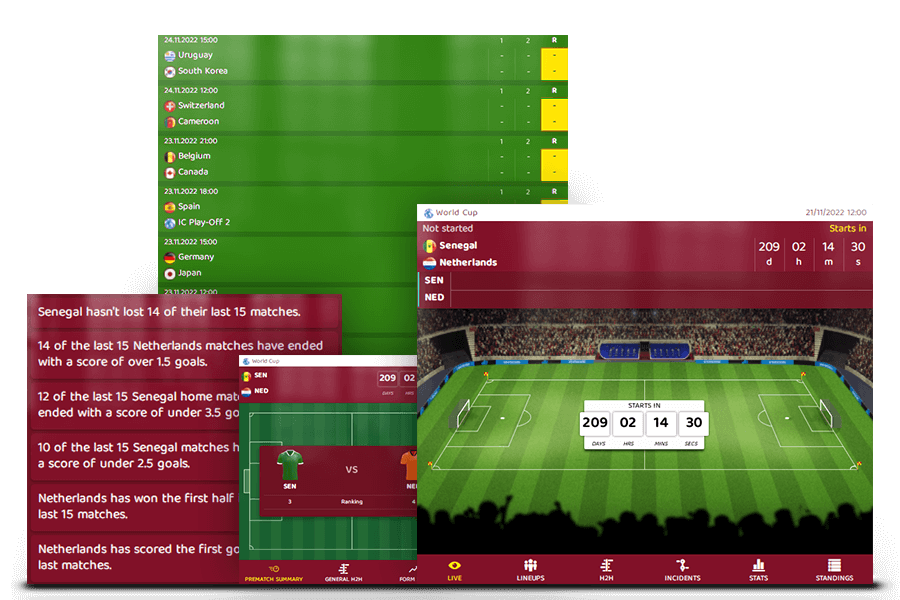 If you choose this option, you'll be able to choose the types of widgets that would work best for your business needs. And the choice is very wide! You can select for example some of our H2H widgets to let your users compare performances of specific teams, add some In-play visualizations widgets that are perfect for illustrating the developments of a football game, and then provide your users with the Vote widget that will allow them to share their prediction about who's going to win a given game!
It's up to you which widgets you're going to employ to keep your users engaged and entertained!
Choose the most appropriate widgets to win more users to your coverage, boost the quality of your content, increase traffic to your website and the engagement of your users, attract new partners and sponsors, and leave your competitors behind!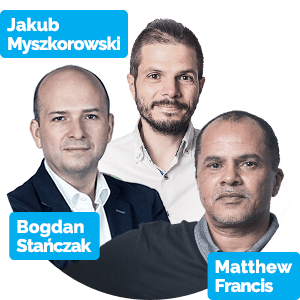 Sounds interesting?
Contact us at bdm@statscore.com to find out more about how CupCenter and StatsWidgets can HELP your media business!