If you run an online sports-related project, regardless if it is media one or a betting website, your digital backbone is as strong as the quality and consistency of your sports stats. This is why it matters so much to make sure that the soccer live scores and seasonal data you feed your project with are the best ones available. This is definitely the most popular sport worldwide and there is no room for a single mistake.
Soccer data needs to be fast 
Online is all about being rather fast than furious. The quicker you can provide your users with the latest stats and live scores, the more likely they are to come back to you and forget about your competitors. All that the fans and bettors care about is the feeling of being exclusively informed about what is happening before the others. 
This is why you need to rely on a source of soccer live data that is super fast. Especially when the data is collected at the venues by top scouts who can provide you with insights within no more than 1 second from the moment that an important incident happened.
Just imagine that the TOP5 European domestic leagues: English Premier League, Bundesliga, Serie A, Primera Division and League 1, can together provide more than 21,000 minutes of quality live soccer in a month! And what can happen to your business if you are not up to date with the latest livescores, standings fixtures and more? If fans can not trust you (and you have been misled by your data provider), they will not give you a second chance.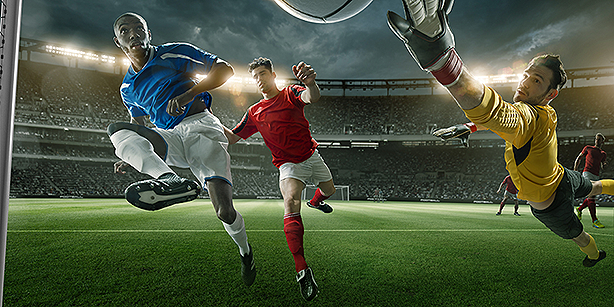 The high-quality data needs to be comprehensive
But football (as we call this beautiful sport in Europe) is not only English Premier League or Bundesliga. What makes soccer so popular worldwide is the simplicity to play it and organize the competitions. This is why even the smallest countries have their own leagues. UEFA has the rule that sets a limit of 8 teams per domestic competition to allow its winner to enter the international level qualifiers which do not seem to be a blocker even for the smallest countries. 
With such temptation, you may imagine that football is played everywhere and that fans and bettors would like to follow it with the same data set, no matter if it is EPL or Kenyan 3rd division. 
This is what makes the proper soccer feed purely focused on a comprehensive set of stats across the discipline. What may differ from one competition to another is the depth of the data but the general core group of stats will be shared by all. 
Soccer feed has to protect your business
When you run a betting project you need to make sure that you have a little advantage over the bettors. Otherwise, it is not a game of luck but a game of who is faster in notifying incidents. This is why the proper betting feed with soccer data has BET STOP/BET START push signals enabled and allows you to make sure that at the end of the day you do not get outsmarted.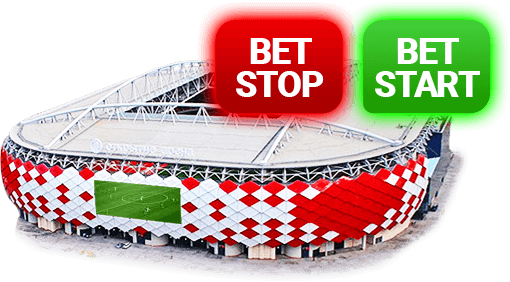 How does it work? It is as simple as it can be. Whenever a scout indicates eg. a dangerous attack near the penalty area, the feed automatically alerts that BET STOP should be used to block the possibility to bet on who is going to score next and more before the outcome of this particular situation is known. If this measure of safety is not used there could always be someone at the venue who has the privilege of referring to the game's actual state and betting before you have been informed of the actual aftermath. This could lead to a situation where someone who already has seen a goal bets on it before your system is informed that it may even be scored. Quite unfair, isn't it?
Check this amazing product: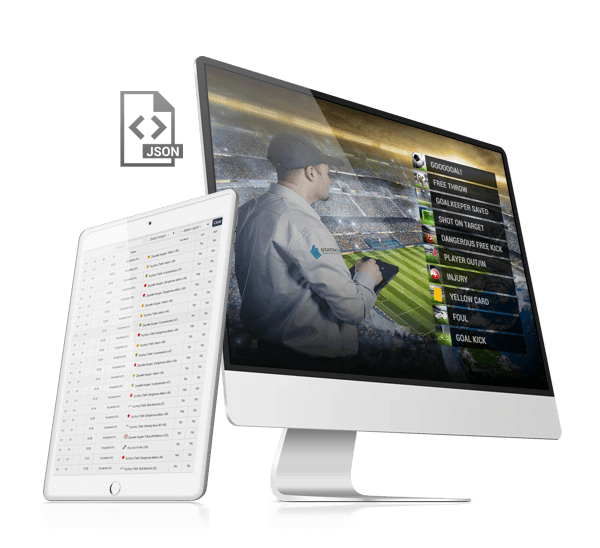 ScoutsFeed
Ultra-fast live scouting sports data.
Want to learn more about how STATSCORE supports sports businesses? Drop us an email directly at bdm@statscore.com or let's talk on LiveChat!
Sign up for our weekly BETTING INDUSTRY REVIEW to stay updated with the latest trends and key developments in the world of sports data and betting. You can do it by filling out the form below.
PROCESSING OF THE DATA
Pursuant to Article 13.1–13.2 of Regulation (EU) 2016/679 of the European Parliament and of the Council of 27 April 2016 on the protection of natural persons with regard to the processing of personal data and on the free movement of such data, and repealing Directive 95/46/EC ("GDPR"), we would like to inform you as follows:
1) STATSCORE Sp. z o.o. with its registered office in Katowice 40-012 at ul. Dworcowa 2 is the controller of your personal data.
2) Your personal data will be processed for the purposes of the product trial process – in accordance with Article 6.1(a)–(b) of the GDPR.
3) Furnishing the personal data requested by STATSCORE about yourself is voluntary.
4) Your personal data will be retained for the duration of the Product development term but for no less than the retention period required under the law.
5) Your personal data will not be subject to automated decision-making or profiling.
6) You have the right to access the personal data held about you and to have your data rectified or erased or to restrict or to object to the processing as well as the right to data portability. If your personal data is processed under Article 6.1(a) of the GDPR (i.e. processed on the basis of the consent you have given to the processing), you may withdraw your consent at any time without any impact on the lawfulness of the processing carried out before your consent was withdrawn.
7) You may lodge a complaint in respect of the processing of the above data to the President of the Office for Personal Data Protection (PUODO).