2. Liga, the third tier of football in Poland, has partnered with STATSCORE to provide its followers with the most advanced statistics and data in the market.
This is the next professional Polish league that trusted STATSCORE as their official data provider after the successful deal with 1. Liga in 2020. The spring portion of the league's season is set to bring amazing statistical experience to the fans!

What will STATSCORE provide to 2. Liga?
STATSCORE has already been responsible for collecting and delivering detailed match data and statistics for Fortuna 1 Liga, the second tier of Polish football. Now, two emerging leagues with a growing following among fans, Polish 2. Liga and Women's Ekstraliga, will have their official data provided by the company.
Under the official sports data agreement, STATSCORE will be providing the 2. Liga with real-time sports statistics and data gathered directly in the stadiums by teams of experienced scouts.

The verified football data will be made available on customised match centres on the League's website (LeagueCenter) and the websites of its 19 clubs (TeamCenters).
What kind of football data can be collected in LeagueCenter?
STATSCORE's scouts will be present at all the matches played within the league to collect and deliver detailed information on all key incidents taking place on the field, including:
goals
shots on target/off target
yellow/red cards
corner kicks
free kicks/penalty kicks
substitutions,
and much more!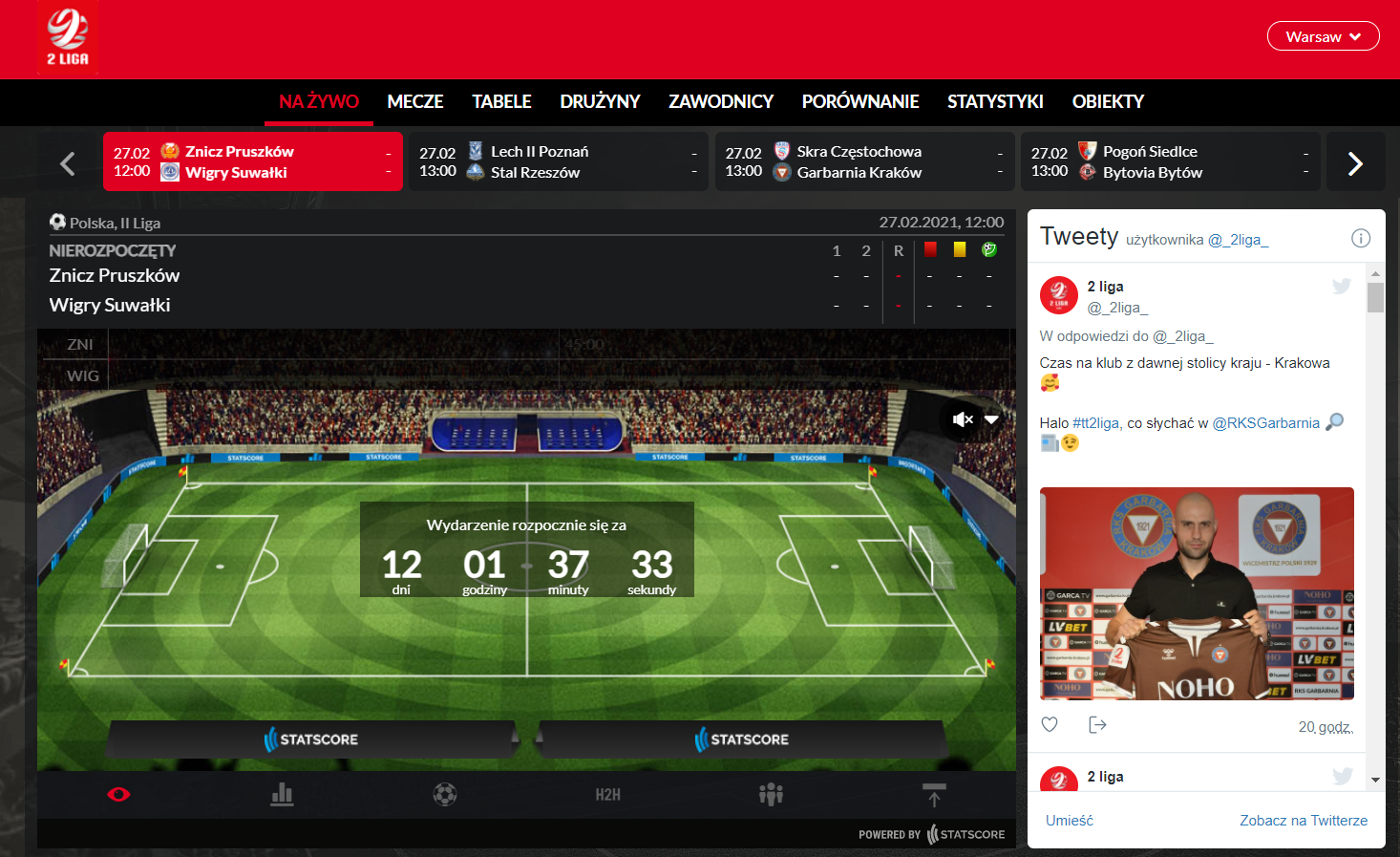 STATSCORE's TeamCenter and LeagueCenter platforms will also display advanced live game trackers, statistics, standings, H2H comparisons, player data.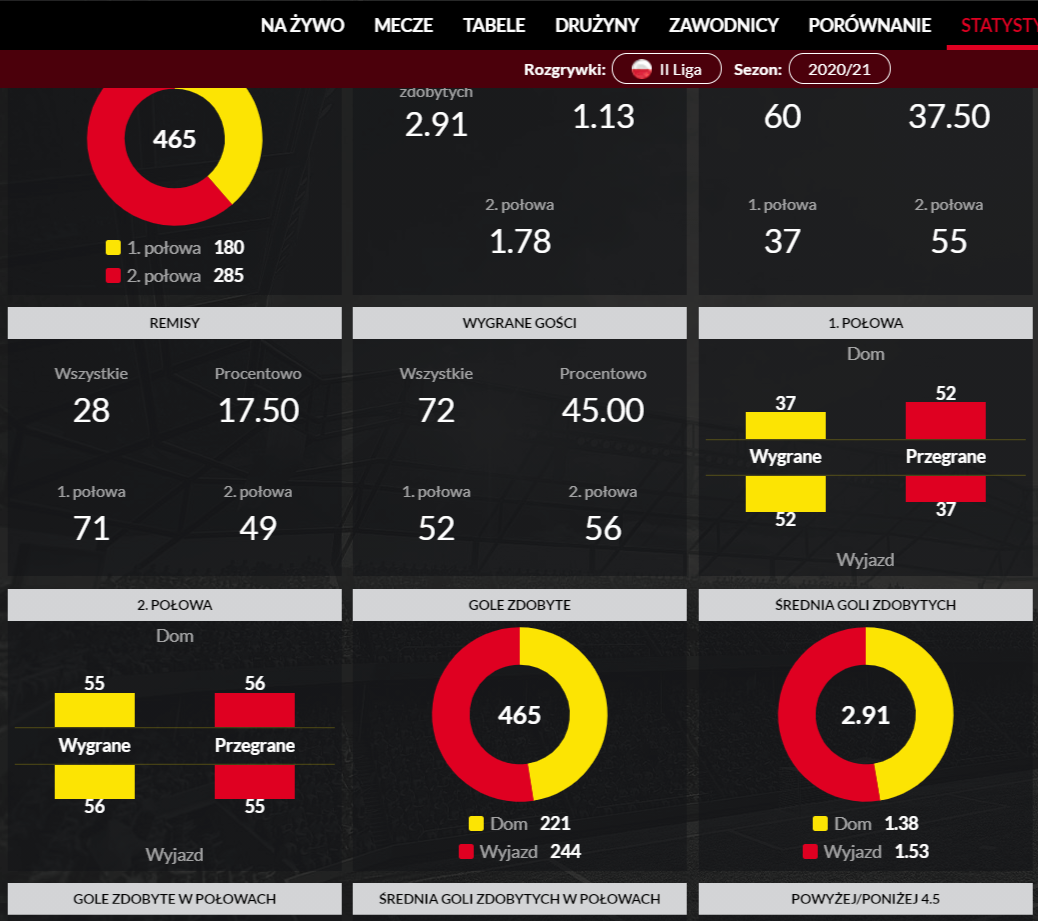 Take your sports competition to another level with STATSCORE!
Attractive ways of displaying football data
STATSCORE's advanced solutions for sports data collection and processing will allow the leagues to gain access to all the statistics in a compact way through dedicated League and TeamCenters.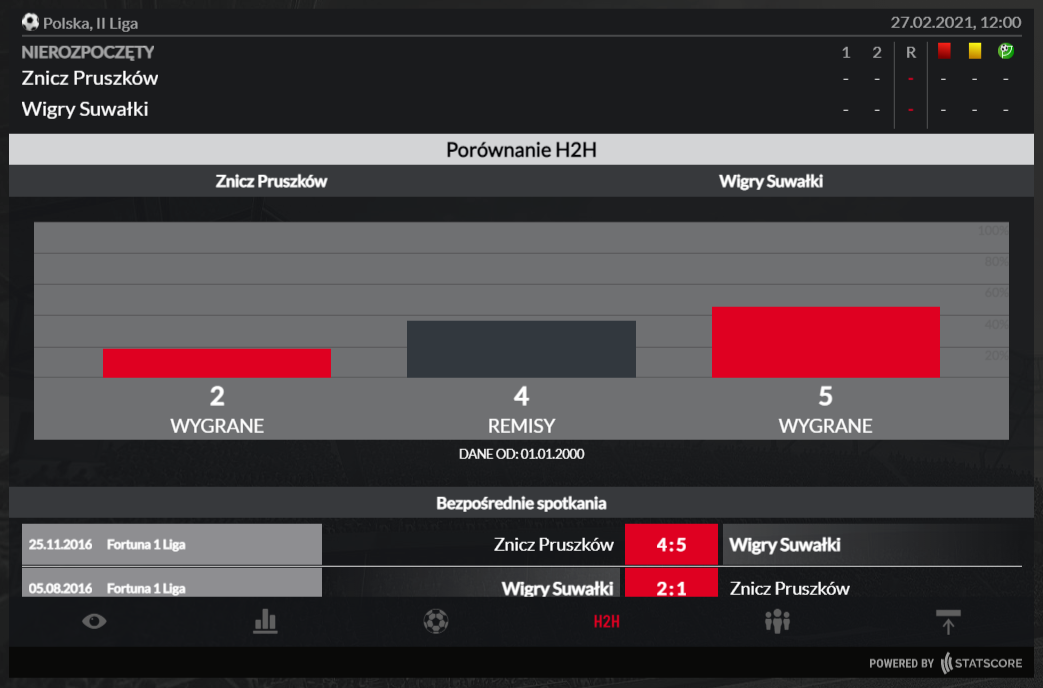 LeagueCenter platforms will be placed on the official webpages of the leagues within the Łączy nas piłka website, one of the most popular sports-related services in the country. This will allow the league to keep its fans engaged and entertained with this outstanding statistical experience.
The TeamCenter platforms will be included on the official websites of specific clubs, allowing their fans to keep track of all the latest results, statistics, and developments.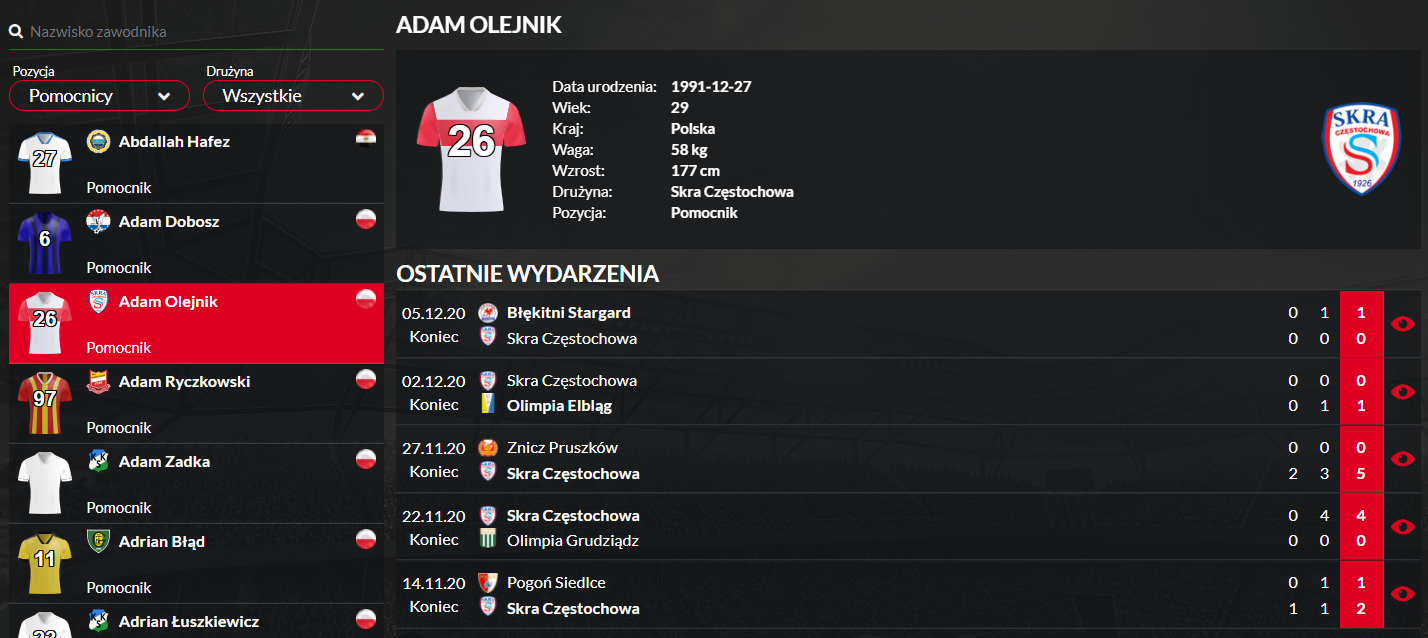 What are the benefits of employing STATSCORE's sports data?
There is no doubt that sports data can do miracles when it comes to the promotion and development of sports leagues. This applies both to the well-established ones and those which are still building their position in the market.
– We know how important the analysis and statistics are nowadays, and how well they attract the attention of football fans. We can say that they have become a crucial, or even indispensable, feature of this sport. We are also happy to keep improving the quality of the league by establishing such a collaboration –said Paweł Guminiak, Chairman of the 2. Liga.
The key benefits of having access to official STATSCORE's sports data include:
guaranteed share in incomes from the distribution of official data to sports betting companies and media outlets,
increasing recognisability among sponsors and partners,
ability to attract and entertain fans with real-time data, stats, and visualisations;
enhanced experience for league's fans and specific teams' supporters – TeamCenters on clubs' websites, and LeagueCenter on the league's website,
ability to offer attractive advertising spaces for sponsors or commercial partners to let them display their message around the STATSCORE'S products ecosystem,
improved TV coverage of the league with advanced official data and statistics,
eye-catching visualisations to attract fans to the league's social media channels.
exclusive content generated thanks to the stats delivered by STATSCORE (infographics, articles, game previews);
Find out more!
Learn more about how STATSCORE supports sports organisations. Drop us a message at cst@statscore.com or let's talk on LiveChat!